As someone who is familiar to wearing two hats of the media industry, Radityo Prabowo (pictured) first started his career in broadcasting before making the switch to PR. He first began his professional career as a broadcaster at Suara Sakti radio in Semarang back in 2001.
After winning a news presenter competition held by SCTV in 2003, he decided to pursue a career in television as news presenter at TV Borobudur Semarang (now Kompas TV). Before he left the broadcasting word, Prabowo was deputy news editor for the company. He then left for Jakarta in 2010.
His new journey in Jakarta then saw him embarking on a new a path as a PR consultant at Stratcom, and later on Piaggio Indonesia as communication specialist two years after. In a conversation with Marketing Interactive, Prabowo explained that this eventually led to him realising his "true calling as a consultant", which saw him returning to Zeno Group Indonesia as deputy business leader.
At the same time, he also continued to embrace his "timeless passion for the media scene" by joining 103.8 FM Brava Radio Jakarta as its weekend radio announcer.
Four years later, Prabowo stepped up as the managing director at Zeno Group Indonesia, which saw him being responsible for managing account team performance. This included multiple sizable pieces of business ranging from corporate, consumer and wellness, technology, on top of his remit for management and leadership programs. On the day to day, Prabowo handles clients such as Emirates Airline, Nike, Wuling Motors, Marriott International and L'Oreal.
When not at work, he can be seen actively volunteering for different local communities such as Coin A Chance! And Akademi Berbagi.
How do you describe your management style?
I always nurture my passion in education, and this influences my leadership style. I love to mentor my team and build not just their skills but also their good judgement and wisdom. I firmly believe that professional environment isn't just about doing business, it also can be a great ecosystem to build and educate future leaders.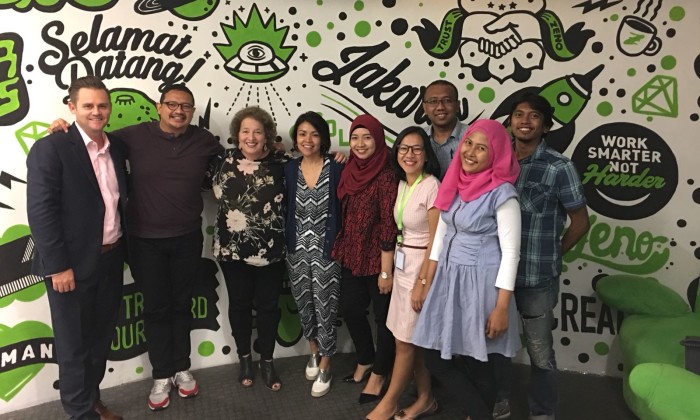 Who was the mentor who influenced you the most and how?
I feel lucky that I've always been surrounded by great mentors along the way of my career. That being said, I must say that I really admire female leaders, from colleagues to clients that I got the chance to work with. They really taught me to better listen, to build compassion and at the same time, remain professional.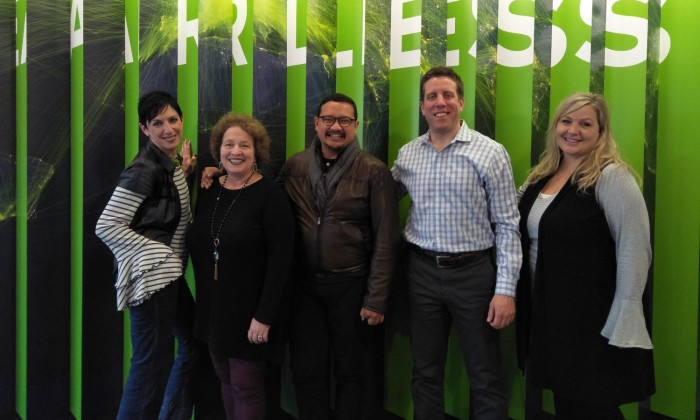 What has been the proudest moment in your career?
All the times when I was able to empower my team to work above and beyond, to see them earning the spotlight from what they have done. It gives me strong reason to wake up every morning and embrace the day with my team.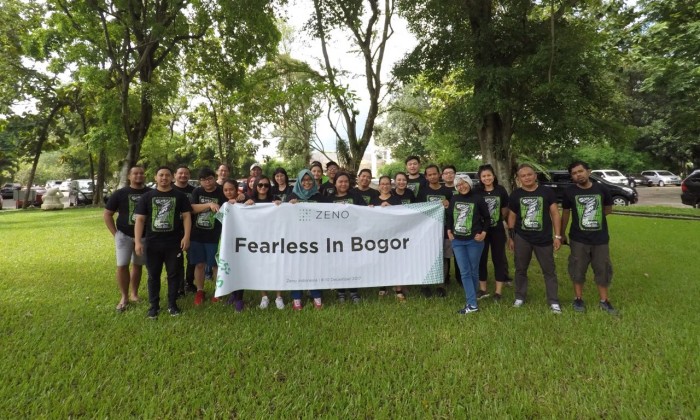 What inspires you the most?
Working mothers! Because I know it's not easy for them. That is why I feel grateful that Zeno as a company has established a very friendly culture for working mothers.
What's the toughest part of your job?
Being compassionate not only to my team but also to my clients. To remain calm and kind to other people even during a very complicated and challenging situation, encourage myself and them to focus on what we should do next to resolve the issues.
What has been the harshest thing said to you?
When I moved to Big Durian back in 2010, there was a person saying to me that I could likely fail in Jakarta. I was haunted for some time with that statement, but if now I looked back to that moment, I'm grateful that I could turn it as a morale booster to just give my best at work.
What do you do in your free time?
Work pressure can be unbearable, so I use most of my free time for sanity checks (laughs). This includes a simple catch up over coffee with my close ones, or weekend getaway to recharge. I used to join running races almost every week back then, but due to bad knee now simple workouts or swimming is enough for me.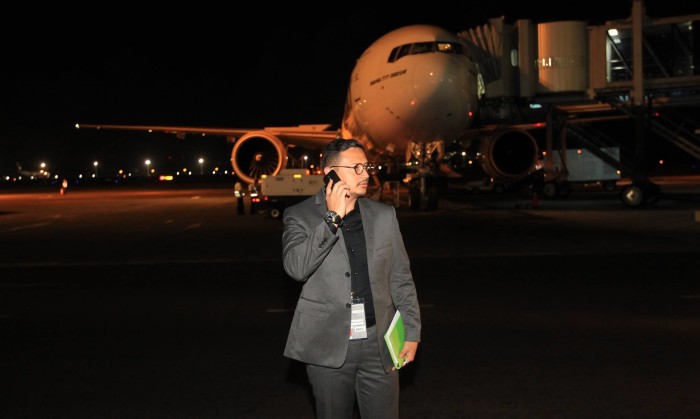 How do you ensure a proper work life balance?
Work is part of our life anyway and I think we never ever be able to reach the perfect balance.
I prefer to say smart proportion, to know when to disconnect and focus on life beyond work. Try to have some fun while doing our daily routines at work, as simple as curating different playlist for morning and afternoon, be more adventurous with your lunch menu or sharing good laugh with your colleagues after long tiring day.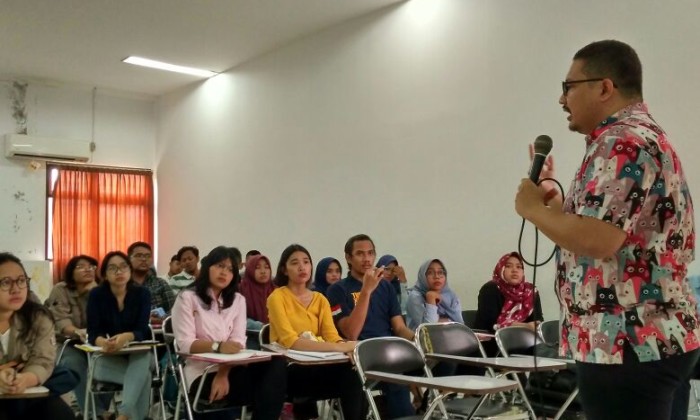 What is your favourite vacation spot?
I'd say vacations with my favourite people are more important than the place. However, I can't say no to a warm cosy inn or villa by the beach with sunset view.
What's one piece of advice you would give to someone just starting out?
Open your mind, build your point of view and just do it.
What issue would you like to see the industry change in 2018?
I think the world can use a little bit of sincere voice in between loud noises that we hear every single time, from our phone, our TV, the streets, everywhere. So, it's an opportunity for us to develop communication programs or campaigns that can trigger more of positive human attitude such as compassion, kindness and respect. This should be a commitment across brands, government, media and even NGOs to encourage communication with a real cause and of course real impact.