Lisa Hezila was first appointed as managing director of Y&R Malaysia in 2013 after holding the role of group general manager for three years in the company.
Initially on the client side, she kick-started her career in marketing with Edaran Otomobil Nasional Berhad. She then moved onto the Formula 1 Powerboat World Championship Grand Prix as the head of marketing communications and sponsorship.
She shares with Advertising + Marketing an insight into her journey to the top.
How would you describe your management style?
Passionate.
I am a big-picture, result-driven person and very passionate about what I do which translates into how I treat each and every facet of the organisation. I work hard and play hard with my team. I empower them to groom them. I thrive on high energy and (hope) this creates a positive environment for the team. I make sure they know I am available for them – although the latter can be a case of catch me if you can sometimes.
How did you break into the industry?
After five years of non-stop adrenaline rush in the motorsports industry, I was conned (laughs) into the industry. And guess what, I found a whole new brand of endorphin-filled rush and I love it!
What was your first job?
I started in the automotive industry. I live, eat, sleep, breathe cars!
Who was the mentor who most influenced you and why?
Can I say me? LOL. I am my own worst enemy and best friend. Everything I do is driven by the want to continuously challenge myself and achieve the goals I set for myself.
What was the proudest moment in your career?
The list will be endless! I have countless proudest moments. From the celebration of new business wins, recognition on personal and agency front, rebuilding the agency and seeing passion translated to work out there. Even partying with my team is a proud moment for me.
What was the biggest blunder in your career?
I tried to be a superwoman and failed miserably. It was early on in my career. It was a lesson learnt and that changed me forever.
When you are not working, what would you be doing, aside from spending time with the family?
I travel, I paint and I absolutely love cooking (and eating) and watching people enjoy the food I curate. I am into zen sports and also an adrenaline sports junkie. I dive, I sky dive and I am currently taking flying lessons. I love life and I enjoy it. And yes, retail therapy. Very important.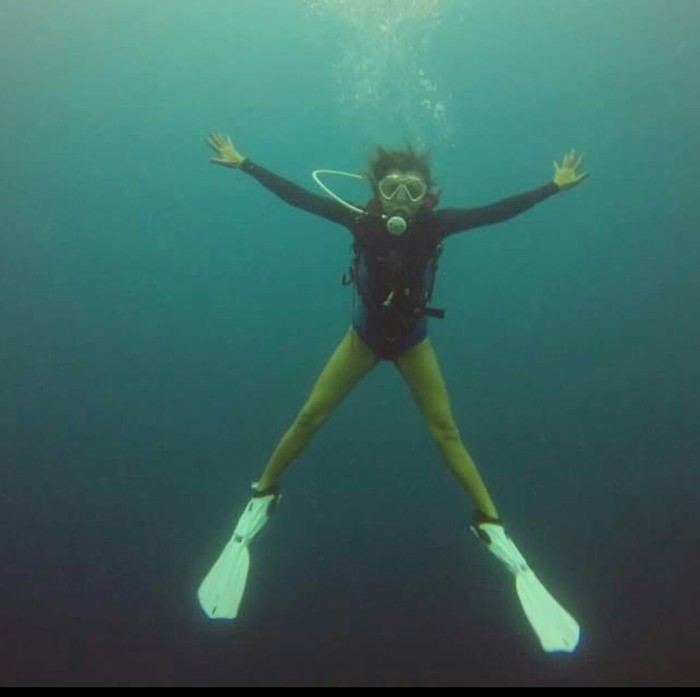 What is the harshest thing said to you in your career?
Harsh? Define harsh. To survive this industry, you need to take a larger view and turn harsh into opportunity.
When you were a newbie in the industry, did you dream you would be CEO one day? What kind of CEO did you want to be and how closely have you stuck to it?
I have always been the big-picture person, so this is a vocation. I thrive on passion and I am big on being different. Be it people, ideas and results. I have a like-minded team that I am proud of. I am happy.
What is the craziest thing your staff has told you?
I am 7-Eleven because I hardly sleep! Life is short, I believe you can sleep forever when you die!
One thing you would say to a newbie in the industry?
Think big. Be passionate. Be positive. Be different. When you apply all these in everything that you do, you will see yourself excel and stand out.
What's the toughest thing about your job?
You are only as good as your last good job.
One thing you hate most about advertising?
Bombastic words.