Earlier this year, DDB's Tribal Worldwide promoted Jeff Cheong to a regional role. Prior to that, Cheong led Tribal Singapore for the past five years. Here's more about the man behind the role.
Describe your management style
Be open, be brave – I learn, build on other people's experiences and reapply.
Career path
I was trained as a graphic designer - started working in a design house producing annual reports, packaging, logos and illustration. Then I got bored, crossed the street, hopped into Batey Ads and picked up some freelance work and that got me started in the world of advertising. I got bored (again), taught myself web design, got an opportunity to run some dot com startups and found my calling with innovation. Then I held senior appointments from Ion Global to XM to TBWA before coming to DDB Tribal Worldwide. Over the years, I have gone from creative to business. I'm really excited about marketing breakthrough.
Your first job?
I was 15 years old when I took up a vacation job as a sales assistant at Metro, Beach Road. In just one week, I made an impact with the sales results in the electronic department and the sales director took notice of me. She tasked me to create a roving road show to run a 30-min pop up special. So there I was with a microphone selling anything from shoes to pots to bed sheets. But it was there that I learnt the art of passion and selling.
Who was the mentor who most influenced you and why?
David Tang, my boss. David is not a textbook marketer. His unpredictable, smart and opportunistic business moves leave a lot of the competition behind. Apart from work, he has taught me a lot about life and family – always reminding me about family and life. Two years ago I met with a bicycle accident and when I regained consciousness in the A&E, the first person I saw was David. He has a keen interest in people in the agency.
Proudest moment in your career
Can that be two? Or three?
The first would be winning the Singapore Airlines business (with TBWA) and eventually launching the A380.
A close second - winning the Japanese brand Uniqlo business four years ago. It was a pitch against all odds for a Japanese brand. We pitched passionately and conducted a day tour round the island and delivered the final idea in the Singapore Flyer.
Last but not least – my love affair with Changi Airport. We've given an iconic positioning for the brand, 'The feeling is first class', and brought the brand way into the social space; making it a brand that's always buzzing with social value.
Your biggest blunder in your career
As a young creative, I had to do some paste-up job for some layout. Without knowing how precious bromide paper was, I binned the excess prints after I was done. Needless to say I was fired on my first day of work.
When you're not working, what will you be doing, aside from spending time with the family?
I am a curious person and I am always looking for new ways to engage and interact with people to tell their stories, especially for the community.

I've created a few pet projects and there are two that I like:
Stories of day-to-day Singaporeans that bring out these happy, hopeful and proud folks in a simple two minute, authentic interview.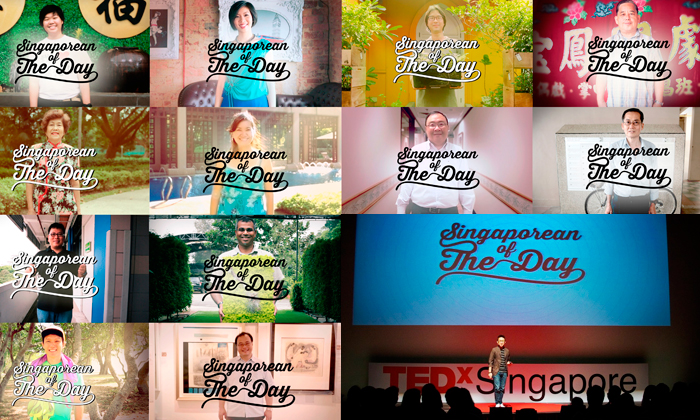 Community Photo Walk
I spent seven weekends leading 300 first-time photographers from the Marine Parade GRC.
These were residents from the Marine Parade, Macpherson, Mountbatten, Kembangan, Geylang, Braddell Heights and Potong Pasir. The idea was to get them to talk to people in their neighbourhood, visit places they have never visited.
The photos were recently exhibited in 112 Katong and looking at how proud the residents were made me and my group of volunteer-photographers proud and happy.
Harshest thing said to you in your career
"So what if your wife is having a baby, you're not. I need you to fly over and oversee the job." – This was during the first trimester of our first born where I was scheduled for an overseas job, which I hoped to be excused from. I left the agency a year later.
When you were a newbie in the industry, did you dream you would be CEO one day? What kind of CEO did you want to be and how closely have you stuck to it?
I never set out to be a CEO. It's a role you can do but you never forget about the many people you work with. I'm learning, always learning.
'Leading by example' is something that I've learnt. And I've always maintained that as a hands-on leader and practitioner. Those who can – do. Those who can't – talk.
Craziest thing your staff has told you
"I've maxed out the Photoshop layers." I later learnt that the young art director had 99 layers in the Photoshop file.
One thing you would say to a newbie in the industry
Love your work. Love the people who work with you and work to impact lives.