Hong Kong's finest have done it again. After boldly launching into the world of social media last month, the Hong Kong Police have sought to spice its social media presence with the help of its newest member, Robotcop.
Robotcop, not to be confused with the Hollywood version of Robocop, made his debut last week on the Four o'clock News. The debut seems to have struck an early cord, garnered almost 1,000 likes on Facebook within one day, but with not-so-favourable reception stating the robot looks hilarious, old-fashioned and not to mention awkward.
But the robot is no paper tiger. The force even assigned Robotcop to announce special traffic arrangements at Lan Kwai Fong during Halloween, in a weird cyber-machine voice.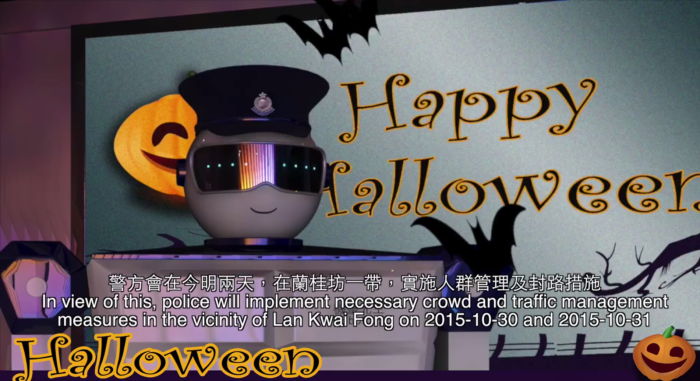 Why Robotcop? What does it have to do with the Four o'clock News?
"With a view to making our Facebook page more attractive, we will introduce more characters to our page. Robotcop is the second character we introduced to this platform," Police Public Relations Bureau told Marketing.
Okay people, so stay tuned for more characters.
The spokesperson told Marketing that to develop various social media platforms, a new section under Police Public Relations Branch was set  up in July 2015.