Describing himself as a low-profile person in the advertising world, Peter Choo, CEO of Kinetic Malaysia truly believes that action speaks louder than words.
"While talk is cheap, the ability to transform a great idea into execution is key," Choo tells A+M. In 2007, Choo started an OOH media agency name "Executor" to back his belief. After 10 solid years, advertising network WPP placed its support behind Executor and hence the formed the merged entity "New Kinetic" in Malaysia.
A veteran in the Malaysian ad scene, he says in 1992, despising the order to serve in the client servicing role, he convinced Naga DDB to start a strategic planning unit to face the future needs of clients. After that, he collaborated with DIK Japan to start DIK (Dai-Ichi Kikaku) independent office in Malaysia and in 2000, he started PowerScreen (Malaysia's first OOH Digital Screen network) in Malaysia. These are some of the many feats he has achieved in his years as an ad man.
Trading skills is a natural instinct for Choo and his first memory of trading started as early as 10 years of age, selling stamps and toys in primary school days. We talk to Chew about his fondest memories in his years in advertising.
How do you describe your management style?
Management by wandering around. Walk the talk and offering help whenever needed.  Personally, I like to push limits and test the outcome.
Who was the mentor who influenced you the most and how?
My early foundation was inspired by world-class gurus. Anthony Robbins pumped up my adrenalin when I was 18. I used to listen to cassette tapes every night in my sleep to psycho my sub-conscious mind, which eventually shaped my attitude.
Operationally, I was inspired by great entrepreneurs such as Tan Sri Jeffrey Cheah (Sunway), Tan Sri Vincent Lee (Naga DDB) and Lee Eng Sia (PowerScreen). All three got extremely excited when it comes to maneuvering the positioning game.
What has been the proudest moment in your career?
Hmmm, I was extremely excited with the opportunity given to start the Malaysian office of Dai-Ichi Kikaku (DIK) via a JV with Mitsubishi Group. At 26, I was entrusted with ownership in this new setup. Presenting my case was challenging and inspiring. When you are young, achievement invariably makes you feel great.
What inspires you the most?
Watching things grow, particularly human growth really inspires me. Having a child is a miracle and a God's gift. My life chapter changed when I welcomed my first daughter into this world. It is my greatest creation together with my partner. Counting her fingers and toes with her first eye contact was the greatest moment of my life. Watching her physical growth, reaction, behavior formation, speech and traits formation do reveal the intrinsic value of me and my partner.
What's the toughest part of your job?
Sell my ideology with people whom I came in contact. Not everyone buys my ideology in life. It might be difficult or slow-burned or just impossible to most. It is tough and I am still trying.
What has been the harshest thing said to you?
"You won't make it in advertising", said by the ex managing director, of Lintas Worldwide during my two-month stint in 1990.
What do you do in your free time?
I like playing tennis, it is not a pass time but a game I always looking forward. Sports games shape my mental power, stimulate creativity, enhance my agility and give me the fire power. Ultimately, winning the game shapes the positiveness of my attitude. A game can just be another routine exercise but I choose to derive greater meaning from it, in every single game.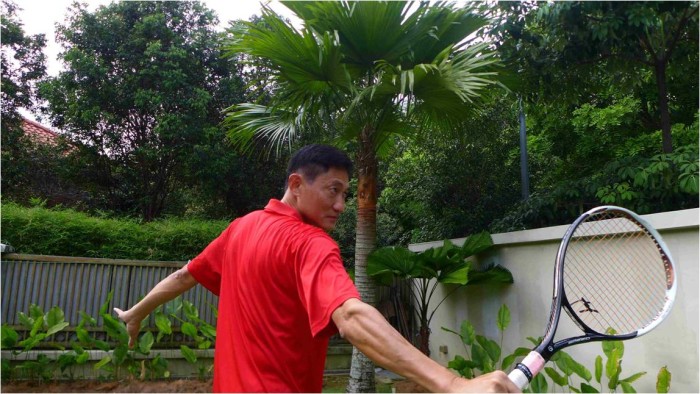 How do you ensure a proper work life balance?
The trick is not to draw a line between work and play, hence there is no need to balance. I mix my work and play and that's life. When one tries to balance, work stress will exist.
I see work as personal development while "work stress" are challenges in strengthening our courage. It makes me grow. I learnt from the Japanese on daily improvement and enrichment (Kaizen). Everyday, we should be better than yesterday and it is a sign of improvement. I practice this since my early 20's.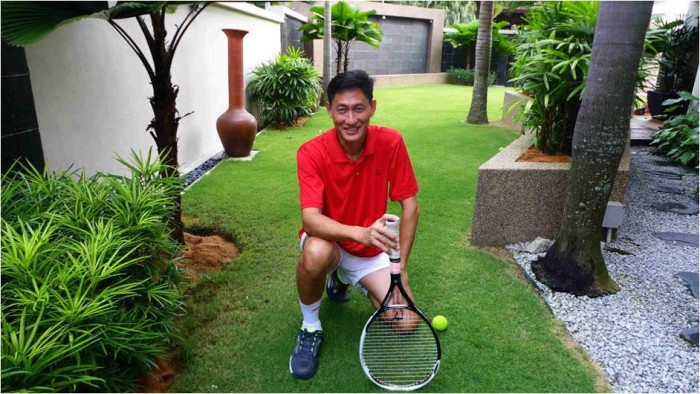 What's one piece of advice you would give to someone just starting out?
Achieve as much as possible while you are young. Reach the pinnacle of success as early as you can and enjoy the moments. Do it all and get the hell out of the center of gravity before you reach 40!  

What issue would you like to see the industry change in 2017?
Agency should price their value (deliverables) to commensurate to the quality of work. Over promise during pitch and under deliver due to the low margin committed can be detrimental to the agency's model.
With a healthy margin, we can hire good talent. Hence, it is not the talent issue but a margin issue.Good consultants seldom underpriced themselves.
Advertiser should recognise agencies as partners and not media or creative suppliers. Communication agencies must come back as one as communication specialist and not media specialist. Communication encompass strategy, positioning, media and creative. Communication specialist lead must have complete knowledge of all to lead client towards better solutions.