Late last year, Saatchi & Saatchi Malaysia promoted Adrian Sng, previously the general manager of the agency, to managing director.
Sng (pictured) had been in the role of general manager for two years. Last year alone, he led the agency to four new business wins, including KDU and Paramount Corporation Berhad together with organic wins on Bank Simpanan Nasional, on top of nine wins in 2013.
Advertising + Marketing sat down with him to find out how his role has evolved since taking on the position of MD.
How would you describe your management style? How has the past few months been for you in the new role?
The way I have always managed is by empowerment. I believe in giving people the room to breathe and grow. By being myopic you stifle and stunt the growth of your team. Besides that, I also believe I am both fair, stern and can at times be impatient – a trait which I am working on changing even until today.
There is little difference in my role, although my title has changed. As GM, I was responsible for the growth of the business, its people and our existing clients. Today, I am still in charge of the same things.
How did you break into the industry? What was your first job?
I broke into the industry via Ogilvy & Mather some 20 years ago. I always knew I wanted to be in advertising even when I was in college.
My first job was as an account executive at Ogilvy. It was the happiest day of my life when they offered me the job. Though the salary was measly, hours were extremely long, I still felt a sense of pride at being an account executive with an illustrious agency.
Who was the mentor who most influenced you and why?

I will have to name three people that have played a prominent role in my career development.
Jennifer Chan – she was a woman many feared and rightly so. If you didn't know your s---, she would have you for breakfast, lunch and dinner! However, Jennifer is probably one of the most nurturing individuals you will ever meet and if you were lucky enough to be under her wing, you would have been privy to years of experience, guile and know-how that seems to be lost in today's generation of account handlers.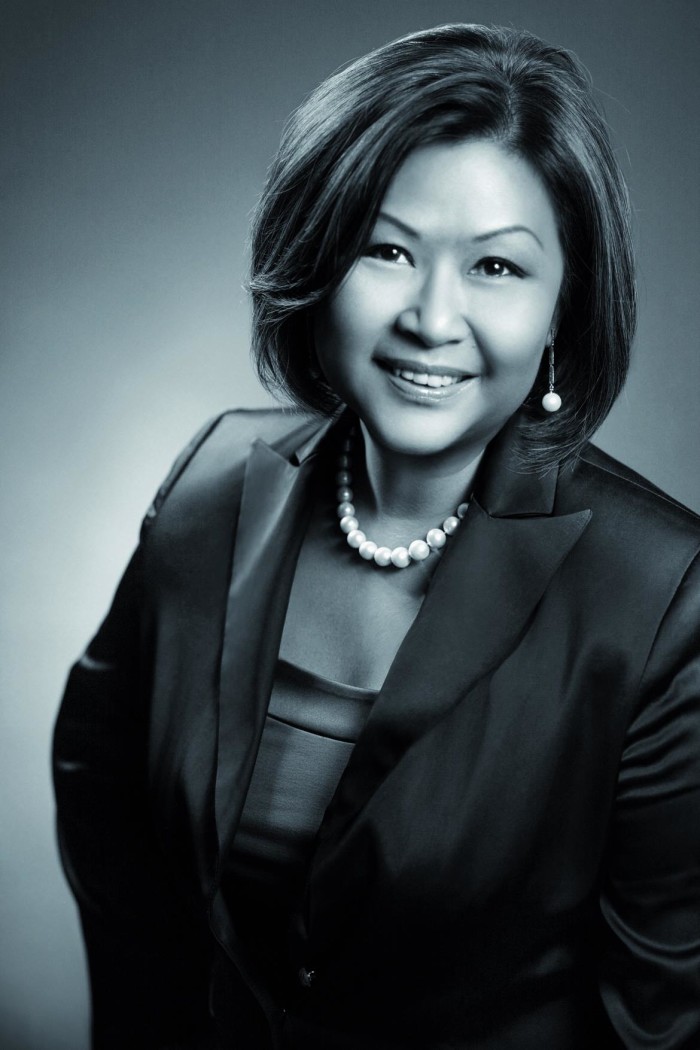 Michelle Achuthan – one of the smartest people I've ever had the opportunity to work with and she is always right! She was beyond my mentor, she is a friend and a confidant. A person I could always call upon when in need, even until today. Much of my personality has been shaped by her and I will always be thankful.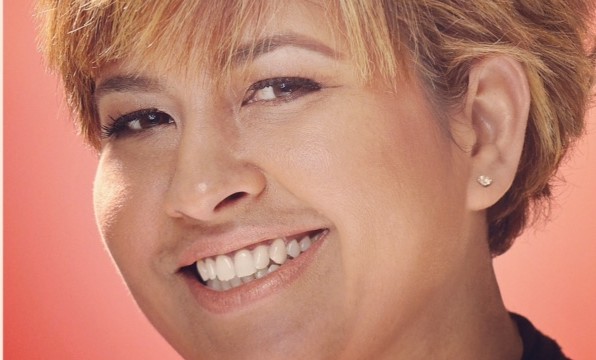 Paul Roebuck – a brilliant man, supportive boss and a perfect gentleman. It was with his belief that I grew into my position today. His support over the last two years has been priceless.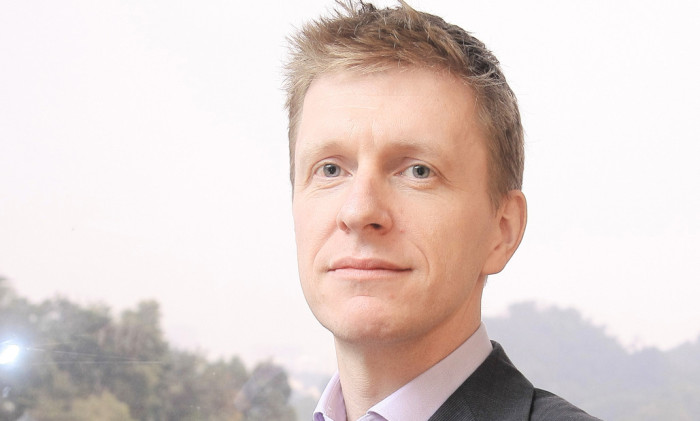 What was the proudest moment in your career?
To be at a meeting where my account executive presented and blew the audience away. It was a presentation to the board of directors and it was about their brand moving forward for the next three years.
Your biggest blunder in your career?
After working an entire night waiting for a particular press ad, I released the materials to the press. The press ad was supposed to have redemption details of all the participating cinemas for a movie premiere. The ad appeared the next day with a visual of the movie and without any of the participating cinemas. It was blank! Needless to say, my face turned white, my stomach churned and I was saying my Hail Marys!
When you're not working, what would you be doing, aside from spending time with the family?
I spend a lot of time with my two loves. They are the ones that never fail to put a smile on my face no matter how bad the day gets. It is unconditional love.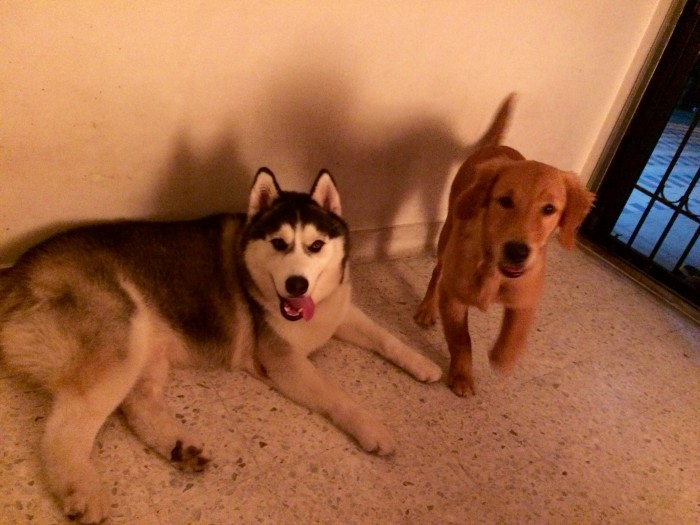 Golf is another thing I do with my close buddies. For the camaraderie and laughs.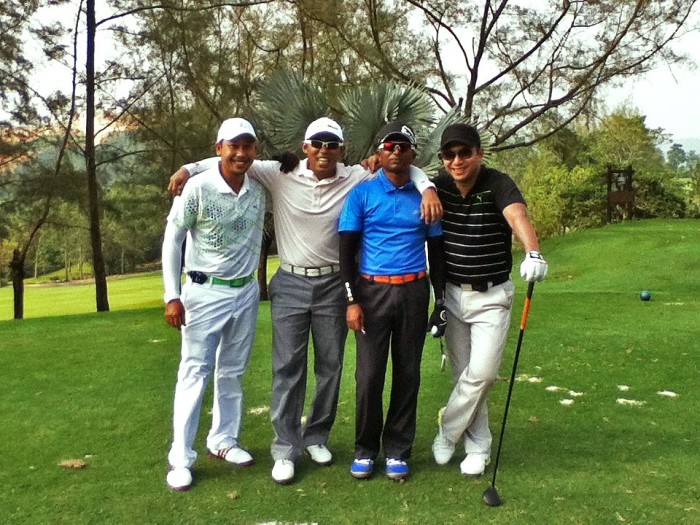 Harshest thing said to you in your career?
The night before a morning presentation after an internal that went horribly wrong with the CEO, as she was about to leave the office, she walks over, looks at me and says, "If this is not sorted by 8am tomorrow, heads will roll".
Again, white-faced, churning stomach and Hail Marys! However, when we nailed it the next morning, she casually said thank you and rolled away in her car! Hail Marys work, highly recommended.
When you were a newbie in the industry, did you dream you would be MD one day? What kind of MD did you want to be and how closely have you stuck to it?
Yes, I was an ambitious kid and yes I always envisioned that I would be a MD of a company someday. However, the kind of MD I am today is a culmination of many people I've learnt from and who mentored me. I have taken the best of them and fused it with who I am. So in a way, I am a hybrid of my previous bosses and me.
Craziest thing your staff has told you?
"Adrian, you always want things 'now now now', I have two hands and two legs only!! Will you pay for my surgery to get additional hands attached?"
One thing you would say to a newbie in the industry?
Be sure why you want to join advertising. If you do, stay focused on that reason as the ride will be both bumpy and rewarding.
Too many people join advertising because they have a preconceived notion of what advertising is – either from movies, books, tall tales or hearsay. But do some research, speak to people who are already in the industry, find out the good and the ugly. Make your decision when you have the full picture.
Attrition is too high in our industry because reality does not meet perception for a new person who joins.
What's the toughest thing about your job?
Detaching, compartmentalising and I take everything that happens to Saatchi & Saatchi Malaysia personally. This is somewhat bad because it leaves me sleepless many nights worrying about people, money, accounts, clients, pitches, the present, the future, etc.
One thing you hate most about advertising?
I don't hate anything about the industry per se because it is an industry I have dedicated 20 years of my life to. However, what I hate are the traits of some within the industry. I hate hypocrites and bullies who sit on their high and mighty chairs bitching about everyone else without looking at themselves in the mirror.