A familiar and well respected face in the advertising industry, Pat Lim has led the position of managing director for over four years at IPG.
Prior to that she was the managing director of PHD. Known to always be in tune with the media agency scene, we ask Lim how her journey into the ad world has shaped her as a person.
Describe your management style?
I'm a nurturer and am able to quickly identify strengths of each team member. May it be right or wrong, each team member opinions are always considered, respected and often guided with natural instinct.
When I work with my team members on any given task, I place complete trust and provide full autonomy. Also, my direct reports know that they always have my full support, trust and listening ear and I trust that they manage their team in a similar manner.
This helps build a sense of accountability, ownership and openness.
I want to maintain a culture where we are able to take calculated risks, make mistakes and learn from them but more importantly to be able to laugh at ourselves.
When you were a newbie in the industry, did you dream you would be CEO one day? What kind of CEO did you want to be and how closely have you stuck to it?
I never thought I would lead an agency. Having risen through the ranks, from Girl Friday to media buyer, planner… I can readily empathise with the challenges of my team members. I believe I'm an adaptive leader and a nurturer. My management style has always been an informal open door one, where processes and procedures are there to guide us. However when the occasion calls for it and hard decisions needs to be made, I will make it.
I believe happy individuals will translate to efficiency, creativity, ownership and happy clients.
What was your first job and its highlights?
Just to get my big foot in the glamorous advertising door, I started out as a Girl Friday at Y&R. Despite a dismal start, failing the first three questions from my boss, Phil Fiebig who was then the director of client services, he gave me the job as he said he saw the 'fire in my eyes'. Little did he know it was out of sheer desperation as my savings were dwindling after a few temp jobs and this would be my first permanent job.
I recalled the first big pitch for the Westin Stamford (Swissotel now)- although I was mostly doing all the gopher-ing, I didn't feel that the work was drab. In fact, I felt like I was right in the thick of all the action and it was exciting.By the end of pitch, which we won, my love for the industry was sealed. Sheer pride in the team's work was evident as I watched them work round the clock, witnessing the development of the creative work, observing the discussions and (heated) arguments between creative and suits defending what they believed in so passionately.
To this day, the hotel while name and management have changed, continues to have a place in my heart, after all Prego, the Italian restaurant, was named from there.
Your biggest blunder in your career?
Being too gullible, believing that most people will remember the well they drank from (a Chinese idiom) couldn't be further from the truth.
Harshest thing said to you in your career?
I don't think you are cut out for media.
Proudest moment in your career?
I was the MD of a media agency then and the biggest billing client was the most difficult client in all my years in the industry. The client sapped my team dry, physically and emotionally. Returning from every meeting meant my team being further defeated and watching their passion drain from them made me ashamed of myself.
After weeks of deliberation, several scenarios ran through my head. I informed my boss and then gathered my team, sharing my decision to resign from the account and wanted their buy to collectively work harder than ever to recoup the loss. What I did not expect was the response from the team. There was immediate relief followed quickly by an outpouring of solidarity. More importantly the fact that they knew without a doubt that if push comes to shove, their personal interests and well- being were my top priority. Despite the possibility of a financial blow out from this decision, I was proud that I overcame the fear and placed people before business.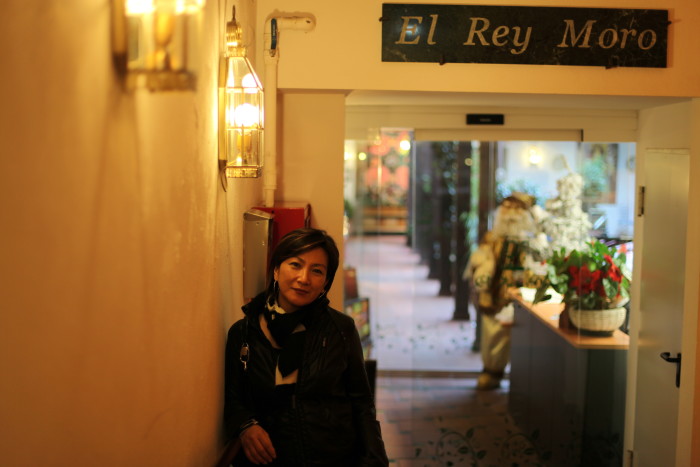 What do you dislike most about advertising/your job?
Working with people who think they can fluff their way through their job while taking up other peoples' precious time and resources and having a false sense of importance. I feel a great injustice especially for the people who are truly passionate about our trade and give their all only for these 'fluffers' to give our practioners a bad name
When you're not working, what would you be doing?
I have no specific thing that I do during my 'me time'. Although I do love the beach but without being in the sun, I know it's a contradiction but just the sea breeze and sound of the waves calms me and makes me happy….. reading, just being still or listening to music with a beer or a glass of wine close to the beach is bliss. I just started cycling recently, not competitive but leisure cycling.
Brings back lots of happy memories as a teenager, cycling was synonymous to freedom for me then, wind in my face, hair and being able to enjoy my surroundings without tiring myself from walking or running.
I derive great pleasure in seeking out food/snacks for my aging parents. It is also precious time spent with them while they enjoy their food and I sit with them, sometimes not saying much, just being in their company.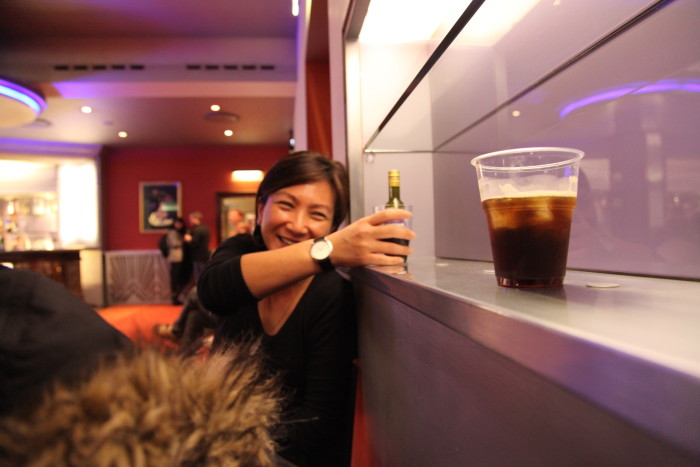 One thing you would say to a newbie in the industry?
Don't be in such a great hurry to get there, give your best even when no one is watching and don't take shortcuts.