Kunal Guha started his advertising career at Saatchi & Saatchi's New York headquarters, working on Procter & Gamble's portfolios. This allowed him to grow into a global role reporting directly to its global equity director, before becoming the youngest ever regional director in Asia Pacific.
In his quest to become a consummate marketer, Guha has worked with organisations such as Nitro Group (pre-Sapient acquisition), re-imagined marketing consulting for Kraft and Mars, Landor Associates, PepsiCo and H+K Strategies, to name a few.
He joined Essence in October 2014 as the strategy director for APAC, before taking on his current role as SVP, managing director, responsible for the Central Asia region and Essence's APAC hub operations. This includes leading the agency's Jakarta office.
Hot off the back of Essence's recent launch into Jakarta, Guha sits down with Marketing Interactive to tell us about his journey in the advertising industry so far. A firm believer of hard work, Guha believes commitment and sheer willpower are enablers of solutions to the toughest problems.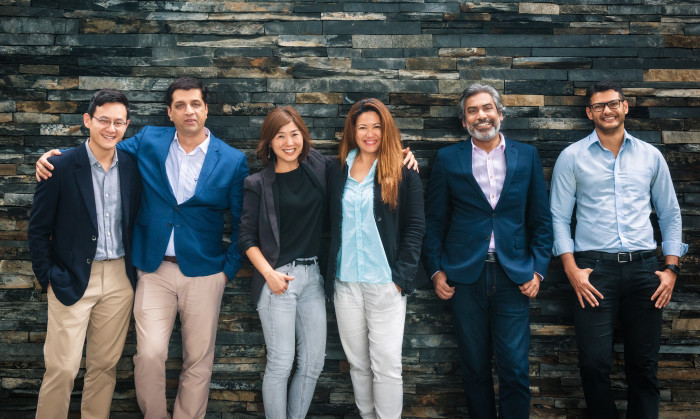 How do you describe your management style?
At Essence, we are passionate about making advertising and the overall marketing ecosystem more impactful, objective and transparent. With such lofty dreams and a leadership role comes immense responsibility of constantly analysing, questioning and working at transforming the status quo.
A great dream requires a great team.
As a manager of people, I encourage the team to constantly be in Beta mode, learning, testing and improving the ways in which talented individuals are brought together to form a brain trust and collective to make a difference to our clients and our end consumers.
My role is to coach and collaborate to unleash the potential within each and every member of our organisation. And to work with an incredible team to build a culture of playing and re-inventing.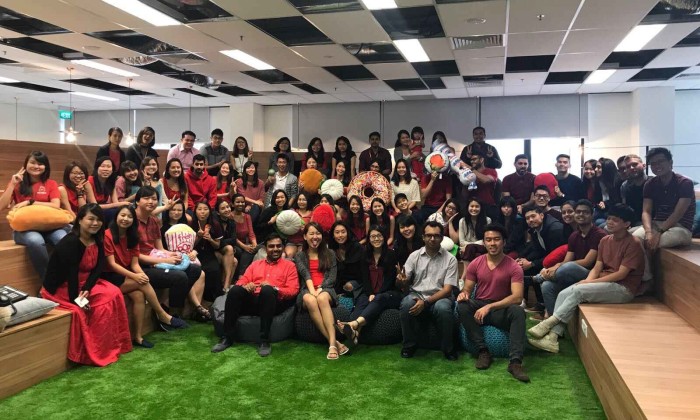 Who was the mentor who influenced you the most and how?
I have been immensely lucky to have very inspirational mentors at every stage in my career. I would be remiss if I did not call out the remarkable leaders who have been instrumental in my development:
Mark Rolland, then-director at Saatchi New York, and now the global client partner at Facebook – took this young 22-year-old under his wing, to shadow and learn all the fundamentals of our business from one of the very best.
Anne O'Brien, Susanne Godfrey and Kathy Wood, the incredible ladies of Saatchi – were instrumental in bringing me to Asia Pacific and nurtured me to grow into managing the biggest portfolio in the region.
Chris Clarke, the CEO of Nitro and now founder of Pure Growth – in his quest to make this world a better place, he saw something in me and always brought me into the most socially impactful assignments I have ever been a part of. I am very grateful for the time he gives me, even till today.
Dan Dobson-Smith, Essence's chief learning and culture officer – has coached me through every avatar I have played at Essence. His patience and wisdom knows no boundaries.
And last but certainly not the least, Kyoko Matsushita, Essence's APAC CEO – has given me every opportunity to grow at Essence, trusted and guided me to where I am today… and the journey continues.
I am very fortunate to learn from the very best, and as these leaders have done for me, it is my mission to be able to nurture and coach our next generations.
What has been the proudest moment in your career?
Goes back to when I was a freshman, selling books for the summer. It took me almost two weeks and sixteen hour days everyday in field to make my very first sale, a series of knowledge encyclopedias for school children. This experience taught me very important life lessons: determination and hard work are fundamental to progress; coupled with a good attitude and a smile is infectious to everyone around you.
What inspires you the most?
Watching our next generations blossoming into potential future leaders. It gives me no better joy than to see them showcase their potential and bring out the very best.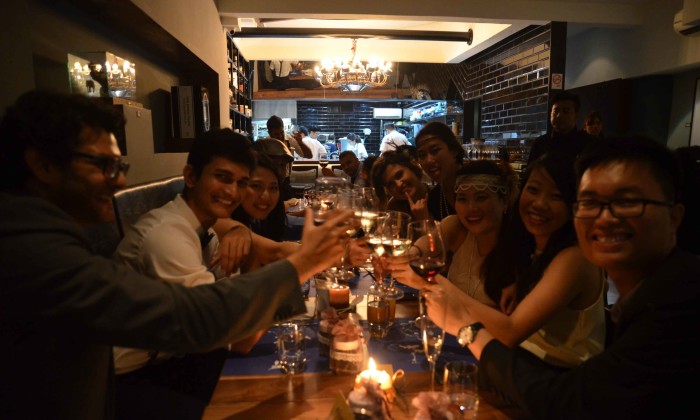 What's the toughest part of your job?
Constantly working towards maintaining, cultivating and growing our culture at Essence. This is not only the toughest part of my job but also the most enjoyable.
What has been the harshest thing said to you?
Nothing yet!
What do you do in your free time?
Following my quest for continuous learning and discovery, I've recently commenced my Global Executive Master of Business Administration (GEMBA) at INSEAD. Between a part-time GEMBA, a full-time role at Essence, and a full-time role at home being a husband and father, let's just say the notion of "free time" doesn't really exist. I lap up every waking moment of these truly transformative experiences.
How do you ensure a proper work life balance?
I want to be the very best husband and father I can ever be, be the very best manager I can ever be, be the very best student I can ever be, and be the very best human being I can ever be. This requires me to be brutally efficient in managing my time and I am constantly planning the most effective schedule every day.
It isn't all work or running constantly at 100 miles an hour, equally important is getting into the Crossfit box, planning everyday special moments with family, chasing my passion projects, spending time on reflection and meditation.
Your life is a sum total of all your experiences, and my mantra is to always get the most out of each and every moment.
What is your favourite vacation spot?
Our daughter is a summer baby. When she was born, my wife and I committed to showing her a new country and culture every birthday. The world is filled with the most remarkable travel destinations and we aim to experience as many as we possibly can in this lifetime.
Our favourite getaway is Thailand, which has become our spiritual home ever since my motorcycle diaries across the country. Thai culture is deeply influenced by spirituality and mindfulness. The most important values they hold are always be respectful, follow the noble path and always show self-control; values that are deeply meaningful to our lives.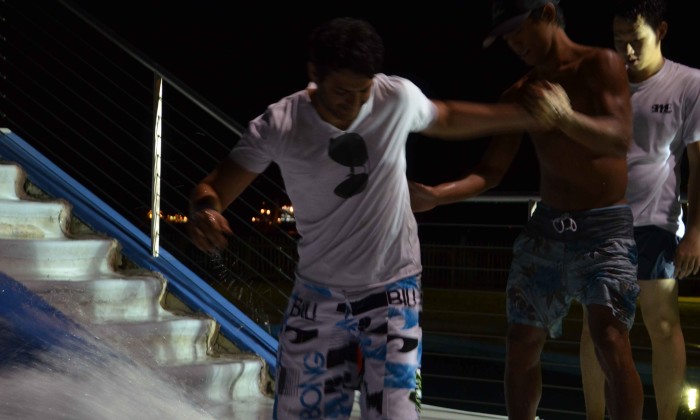 What's one piece of advice you would give to someone just starting out?
You're in it for the marathon, not a sprint. As exciting as the marketing world is making quantum leaps with technological advancements, your job is not to get lost in the fervor, but to make sense of it all in order to truly understand human behaviour and help people and populations into positive action. Never stop learning and always be humble.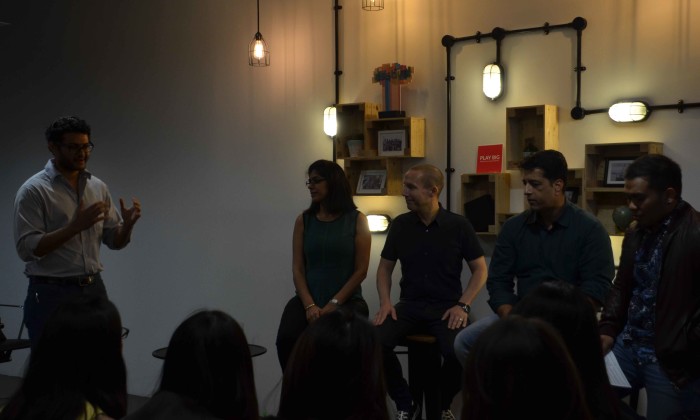 What issue would you like to see the industry change in 2018?
Today's communication landscape is overloaded with irrelevant, annoying, repetitive messaging. Spamming, fraud and dubious metrics are all too prevalent. Age old models of reaching consumers are leading to diminishing returns for marketers and less-than-satisfactory experiences for consumers – this was corroborated by a recent article in the media highlighting a study that found more than half of the population in Asian countries finding ads intrusive.
In 2018, I would like to see this fundamentally change. At Essence, we envision a world with half as many ads that make three times the impact. We're committed to making advertising more valuable and are working relentlessly to get there.