Mead Johnson has teamed up with CMRS for an engagement programme - 360 Super mums -  to position the brand as parenting partner.
The campaign started by selecting a group of 23 "360 Super mums" from Mead Johnson's member base back in early July. Each of them carries a special skill such as cooking, education and finance management.
The "super mums" are the brand's ambassadors and feature on a series of talk shows created around parenting topics and hosted by 903 DJ Chu Fun (朱薰), who is also a "mum trendsetter", with KOLs such as DayDayCook's blogger Candace Mama.
https://youtu.be/ASRQdkPn0II
The programme streamed live on a website, supported by media coverage on local parental portal Baby-Kingdom and a live chat on Mead Johnson's WeChat account.
Two sessions of live chats were held to engage mothers online with more slated for next month. Some have also been invited to contribute to Mead Johnson WeChat account and contribute to the monthly "360 mum magazine section".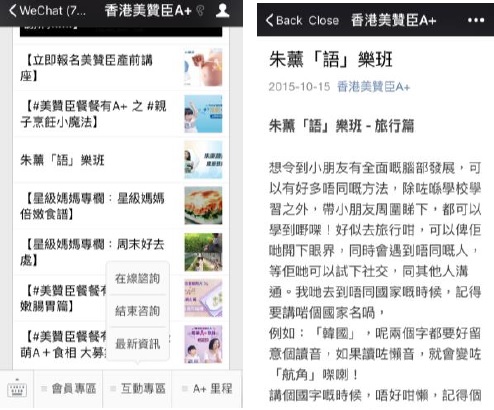 All parts of the campaign on WeChat can only be viewed by Mead Johnson's members, who have tied their personal accounts with Mead Johnson WeChat account.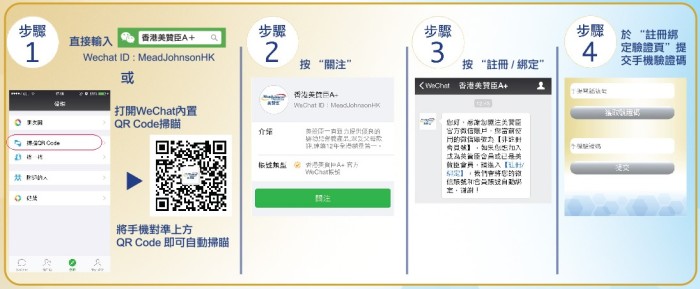 Outside WeChat, select content from the campaign has also been shared on Mead Johnson Facebook page. One of which is a language class also hosted by Chu Fun - "朱薰「語」樂班".
"Facebook maybe a good portal to spread the word but WeChat is a better platform for implementing digital CRM," Louis Leung, associate account director at CMRS, told Marketing.
"WeChat has an 'account binding' function of which advertisers can get more accurate and richer information from users to improve direct marketing."