McDonald's Hong Kong has teamed up with DDB Group Hong Kong and OMD Hong Kong for an outdoor interactive campaign, turning the Causeway Bay Percival Street tram station into the three giant bubble wrap walls.
Noticing the fact that Hong Kong people are always busy with work and living the fast-paced life, the brand wants to give them the opportunity to take a break and have some fun in the city centre. It has done this by installing several bubble wrap walls at the tram station.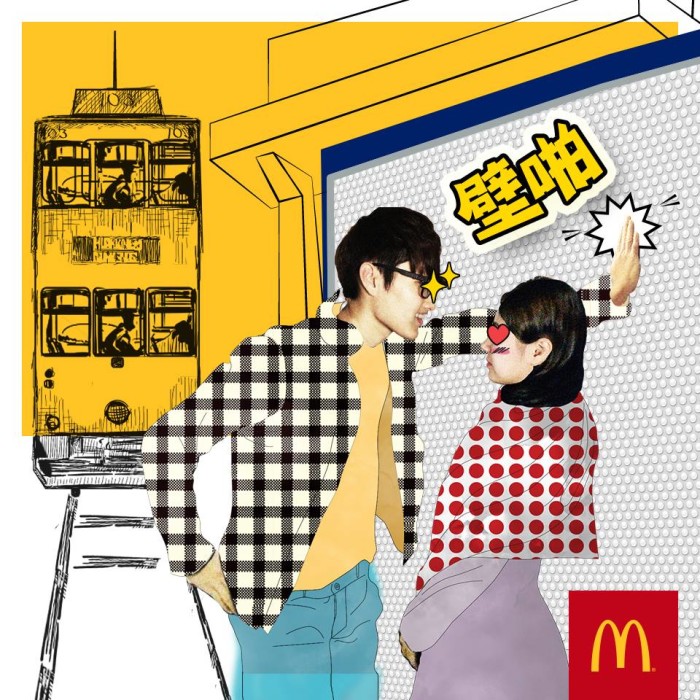 The air bubbles on the walls have burger and nacho chip icons underneath them. This allows passers-by to enjoy the popping sounds when touching the air bubbles, while giving McDonald's the opportunity to promote its latest Kung Fu Panda 3-themed products – Crunchy McPepper and Crunchy Mega McPepper.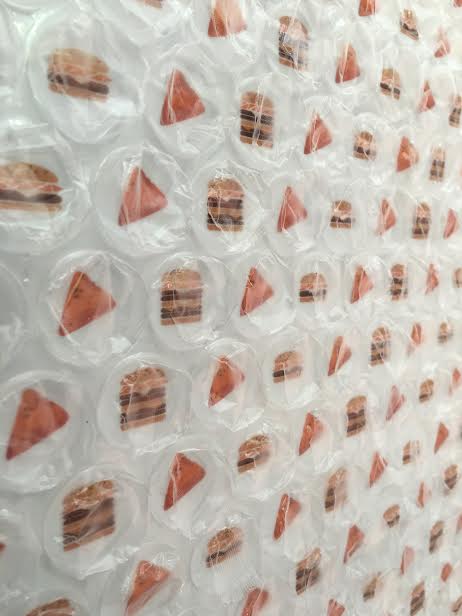 "Everyone loves popping bubble wrap! We believe this small gesture with a tiny 'pop' sound can make consumers associate with the crunchiness of the Crunchy McPepper as well as loosen up Hong Kong people a bit with a smile after going through a hectic day," said O'Poon, group creative director of DDB Group Hong Kong.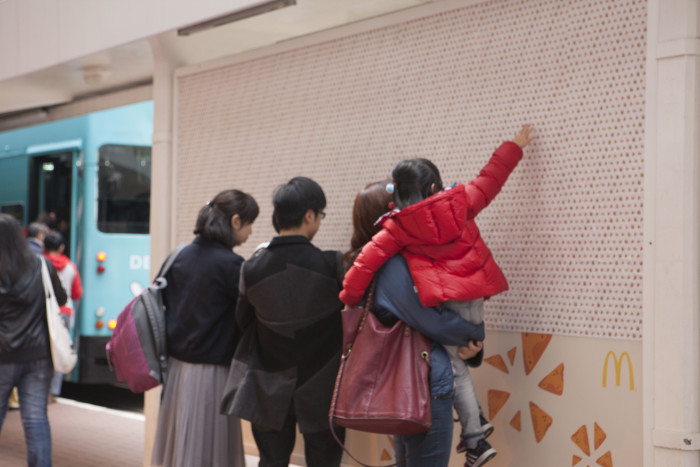 To make the bubble wrap idea happen, OMD Hong Kong sourced tram panels in Causeway Bay Percival Street, which sits in the heart of the town, to reach socially active customers. As the site has been recently revamped, it has allowed more space for pedestrians to join the game so as to maximise the engagement with people.
To generate more buzz and exposure on a social level, the agency also partnered with U Magazine and 100Most's influencer Dickson to stimulate the excitement with interesting angles linked back to the air bubble walls.
In addition to OOH, special executions included turning Milk's front cover into a bubble wrap and launching an HTML5 splash ad bubble wrap game on mobile to deliver a consistent message for the activation idea.
The bubble wrap campaign runs until 6 March.
Credits
Client: McDonald's Hong Kong
Creative: DDB Group Hong Kong
Media: OMD Hong Kong