Can Burger King and McDonald's ever see eye to eye – or burger to burger?
It seems as though Burger King is making an effort (and at the same time gaining some publicity) to put its petty wars aside with McDonald's to create a mega burger as part of the upcoming Peace Day.
Purchasing full-page ads across two major newspapers in the states, Burger King asked its long time rival McD's to work with the company in creating a McWhopper. The proceeds would then be channeled to charity.
Here are some of the other terms and conditions of the joint effort proposed by Burger King: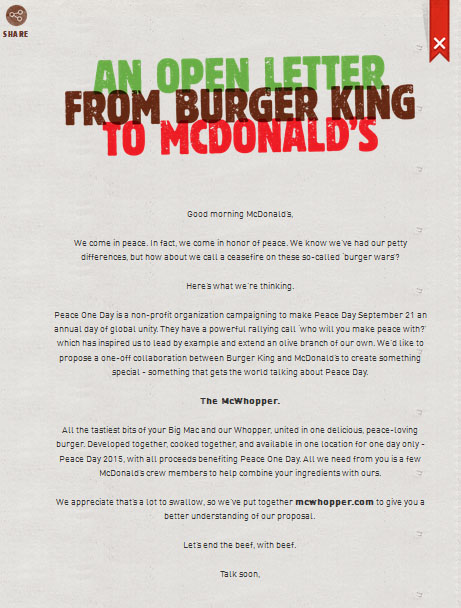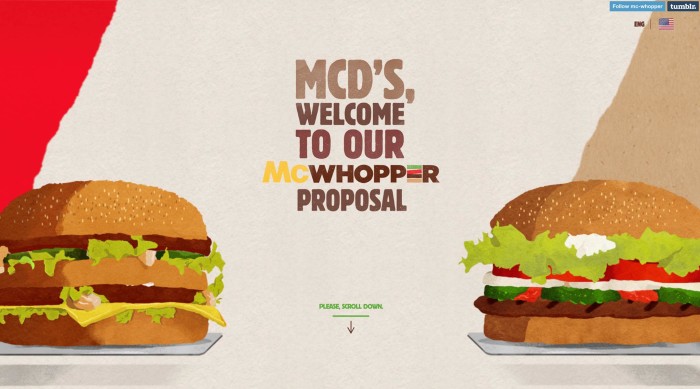 But McD's isn't biting it.
On a Facebook post, McD's newly appointed CEO Steve Easterbrook lauded the move as a great idea and loved the intention but added that the "two brands could do something bigger to make a difference."
"We commit to raise awareness worldwide, perhaps you'll join us in a meaningful global effort?" he shot back.
Here's what McDonald's has said: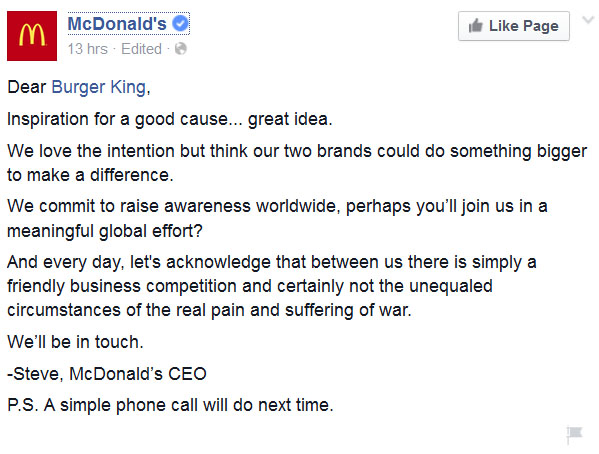 Meanwhile most consumers seemed rather unhappy at McD's response. Here are some tweets that went out following McDonald's turning down Burger King's proposal.
Read also:
LOOK Burger King get's cheeky as McDonald's appoints new CEO
BK hits McDonald's with snarky burger ad