Marks & Spencer has opened a new store with a cafe for the first time in Hong Kong, representing the brand's venture into serving hot drinks and meals in the city.
The cafe is part of the brand's new 28,000-square-foot store in Cityplaza in Quarry Bay.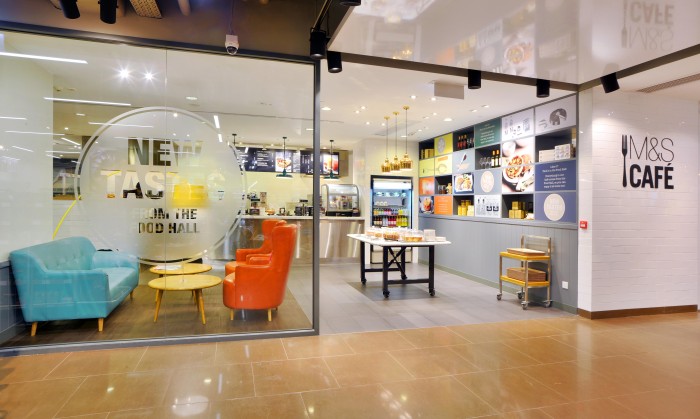 The new store comes after Marks & Spencer opened standalone food stores in Sheung Wan in April and June respectively.
In response to the question of whether the brand plans to open standalone cafes in the future, the spokesperson said, "Our M&S Cafés are always part of our stores."
The organic reach of posts on the brand's Hong Kong Facebook page was ten times their average.
To coincide with the new store opening, Marks & Spencer has launched a four-day Facebook contest.  Users are presented with a photograph of the store as a visual puzzle and asked to answer a question for a chance to win food products.
"We will use Facebook ads and partner with online media to promote our café. When it comes to food, our customers love to chat about the latest trends and new experiences on social media platforms, and the message also spreads through word-of-mouth from bloggers, friends and online food publications."
[gallery link="file" ids="62788,62789,62794"]