Health and beauty retailer Mannings has put an end on its quirky Mannings Cat series today with a TV spot in collaboration with fitness guru Da Yeon Jung.
Ridding on its previous Mannings Cat series from end2011 to late 2012, the up-coming squeal continue its path of resonating with locals via a life retrieving story of the kitty who sets off on a degrading life and puts itself together after being encouraged by Jung.
Created by Metta Communications, the spot ends with Jung's renowned fitness dance "Figure Robics".
Alongside the new ad are four branded fitness tutorials that are slated to launch on social media platforms in the near future, including a new YouTube channel which set up exclusively for the "Mannings Cat X Da Yeon Jung" campaign.
To maximise the use of social media, the brand has also released a pack of localised virtual stickers inspired by the kitty on instant messaging platform Line.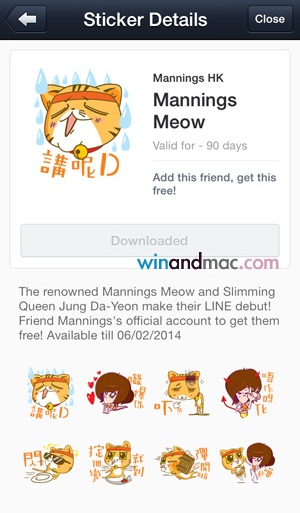 The general sentiment of the thematic commercial series has stirred a lot of buzz on internet. Its 40 anniversary heart-touching spot, which depicts a perilous journey of the cat seeking for herbs, has garnered over 1,000,000 views and positive response. Enjoy more Mannings Cat spots below.