One Huang Zhijian has apologized to StarHub Cable Vision for facilitating illegal access to the networks cable channels and using unauthorised recorders. Taking out a half page ad, he promises to stop all his "unlawful" activities and stealing content off of the telco.
The crime falls under Section 48 of the Broadcasting Act. Here's what the ad looks like: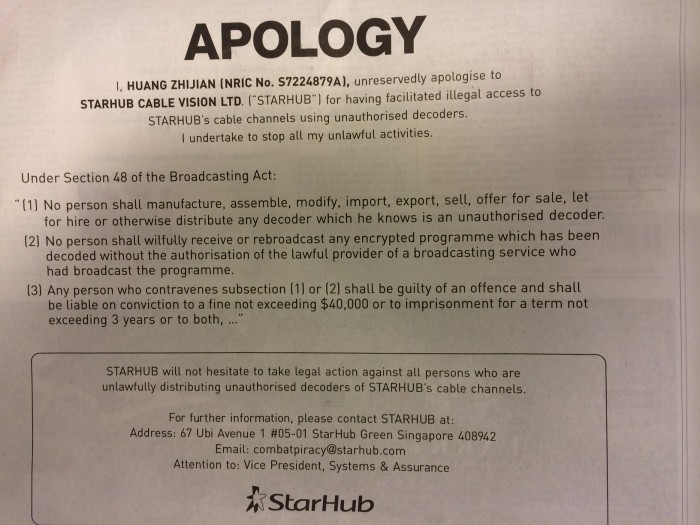 When contacted by Marketing, StarHub declined to comment further on this particular case. However a spokesperson from the company added that there were several on-going court cases for illegal set-top box dealings.
" Besides these legal means, we also employ technological methods," he said.
"We recently completed an upgrading exercise migrating our pay TV customers to an enhanced encryption standard, which requires a new security smart card to decrypt our broadcast signals. This renders the illegal set-top boxes ineffective," he added.
Reported on The Straits Times,  in 2009, a company known as Vision Your Gadget Station also apologised through an ad on The Straits Times for possibly trying to illegally decode StarHub's content broadcasts.