Every Japanese restaurant boasts authenticity and quality with exotic ingredients and recipes, but Hong Kong – based Japanese restaurant Dondonya actually opened up its menu to a local restaurant from the country for the second time.
SCROLL DOWN FOR GALLERY
For a limited period of three months, Dondonya will offer the Japanese restaurant's signature dish, which will be served with the exact utensils (bowl, chopsticks, chopsticks sleeve, side dish and tray) and by an employee wearing the uniform from the local outlet.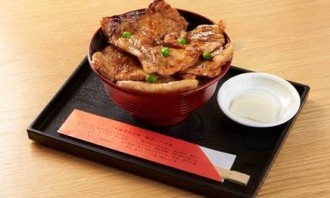 Dondonya head of marketing Karen Woo said this year's partnership rides on the success of 2012's collaborated item with another Japanese restaurant, which became the best seller on her menu, though she didn't disclose the numbers.
"The idea of collaborations was in our original concept when we opened three years ago," she said. "But we wanted to ensure that everything in the restaurant was running smoothly before we actually took the mission to seek out these collaborators."
Though she said Dondonya's primary marketing strategy is through word of mouth – which is why it emphasises on blogger events -- the latest collaboration has lined up a series of social media activities that sees bloggers posting questions on Facebook for fans to answer; a print campaign and a Japanese celebrity endorsement.
"We're more for attention to detail inside the store: word of mouth is extremely important to us."
SEE THE STORE OPENING YESTERDAY BELOW:
Dondonya head of marketing Karen Woo and owner of the Hokkaido-based restaurant.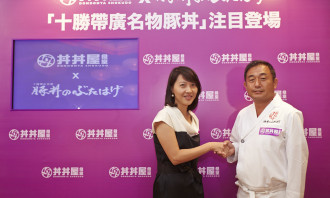 Chef in action in the Dondonya kitchen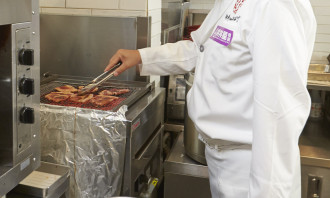 Chef with the server wearing his restaurant's uniform