It looks like mobile brands are having a field day trolling each other. One highly active party in the space is Nokia, which has been riding on the buzz around Samsung's latest smartphone launch.
Forgetting its own woes, here's Nokia's real-time marketing taunts for its rival.
"Not the Same-sung," reads its Twitter picture with a caption "Stand out from the crowd" .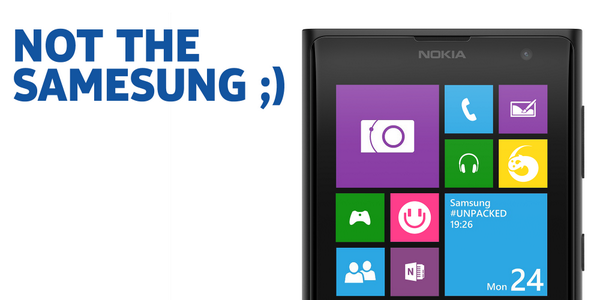 This isn't the first time Nokia has taunted a brand. It also recently made fun of Google's Android 4.4 KitKat with a tweet showing the Galaxy S4 breaking in half.
Apple also fell prey to Nokia's taunts when it launched its latest iPhone5C.  Nokia UK was also quick to newsjack the growing buzz. Just hoursbefore Apple made the highly-anticipated unveil, Nokia flaunted the fact that its Lumia phones have been available in different colors for years.
Meanwhile not to miss out on the fun, HTC decided to poke a little fun at Samsung as well.
Check it out:
[gallery link="file" ids="38754,38755"]
A cute example of real-time marketing, but does it really do these brands any favours?