In a bid to keep up with local traditions, Singapore Grand Prix invited 10 religious leaders to bless the event grounds in light of the upcoming F1 race event.
Keeping up with the multicultural nature of Singapore, the organisers decided to put up the image of the blessing ceremony online. Check it out here:
Unfortunately, with recent reports of the Zika outbreak and the haze which has kept citizens and event goers on edge, the reactions that surfaced were not all that warm. Some were snarky and most were outright hilarious.
Internet users were quick to debate over whether having religious leaders bless an event known for its night life, parties and serves alcohol was a contradictory move. But others were quick to defend the post as it involves the inclusion of multiple faiths, calling it "pure, tolerant, compassionate".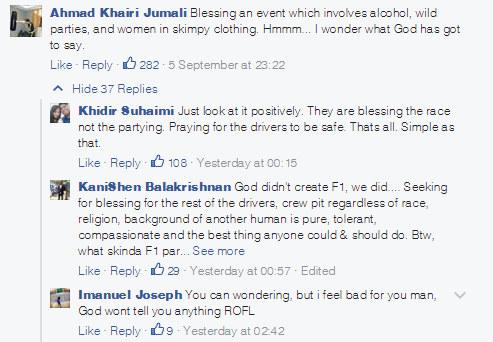 The funniest reactions however came when internet users asked for the same to be done for the MRT lines due to recent technical failures which led to major train disruptions.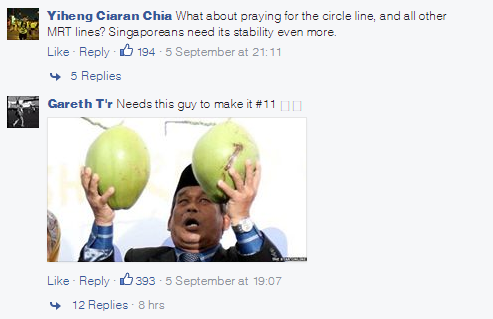 Since its posting yesterday, the post has garnered 2,500 reactions, 1,777 shares and 170 comments at the time of writing.
Good try GP. You sure got us laughing.