Most active social media users in Malaysia have probably noticed that Najib Rajak, Malaysia's Prime Minister, has launched his very own mobile application.
This was done in an effort to connect with the country's masses on an integrated platform.
Have a look at the app here: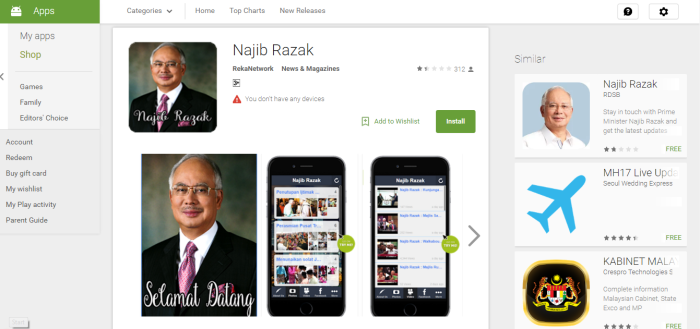 The app, which is available on the App Store and Google Play, serves as a gateway to Razak's social media accounts, personal blog and official website. It also offers citizens details about his political career till date and achievements as Prime Minister.
Razak in his tweet about the launch urged the citizens to download it.
Saya tlh lancarkan Aplikasi Najib Razak yg akn bw kpd anda perkembangan terkini. Muat turun skrg di Google Play Store atau Apple App Store! pic.twitter.com/JZwhKmMtT7

— Mohd Najib Tun Razak (@NajibRazak) October 12, 2016
What do you think of the app? Would you download it too?