Seems like someone at Nokia NZ has been a little mouthy recently.
Nokia, no doubt, deserves credit for being one of the sassiest brands on social media. Remember when it took a jab at Apple's new range of colourful phones?
But yesterday the brand on its twitter page ( @NokiaNZ ) acknowledged its fans with a simple "F*** you".
Spotted: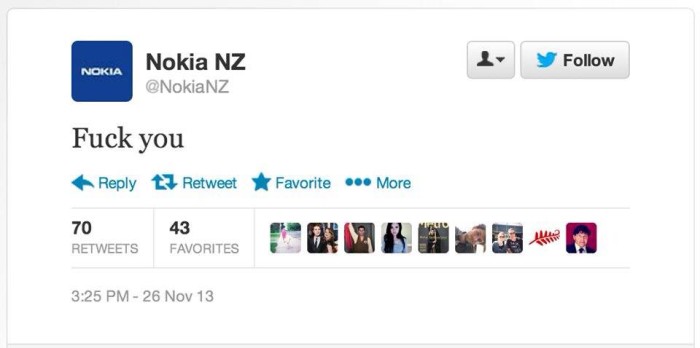 The tweet was quickly deleted.
Soon after, the brand tweeted this: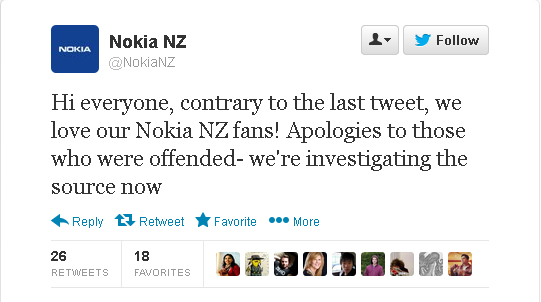 Our guess to what actually happened ranges from hacking, an underpaid intern or an angsty employee. Did Nokia's mouthy comment cost it a few social media cookie points? Or wait, perhaps the publicity got it a few more fans?
Either way, attempts to reach Nokia for thoughts were unsuccessful at the time of publishing.