Leo Burnett's simple and gracious message has won hearts across the globe.
If you were to click on the Leo Burnett's website, you will be redirected to a new site called BurnettLeo.com.
As a part of the #ReverseForKindness campaign, the website reads from right to left, similar to the Arabic language. In its video, the ad agency subtly hinted its solidarity and took a stand against the Trump's administration's travel restrictions on seven Muslim majority countries.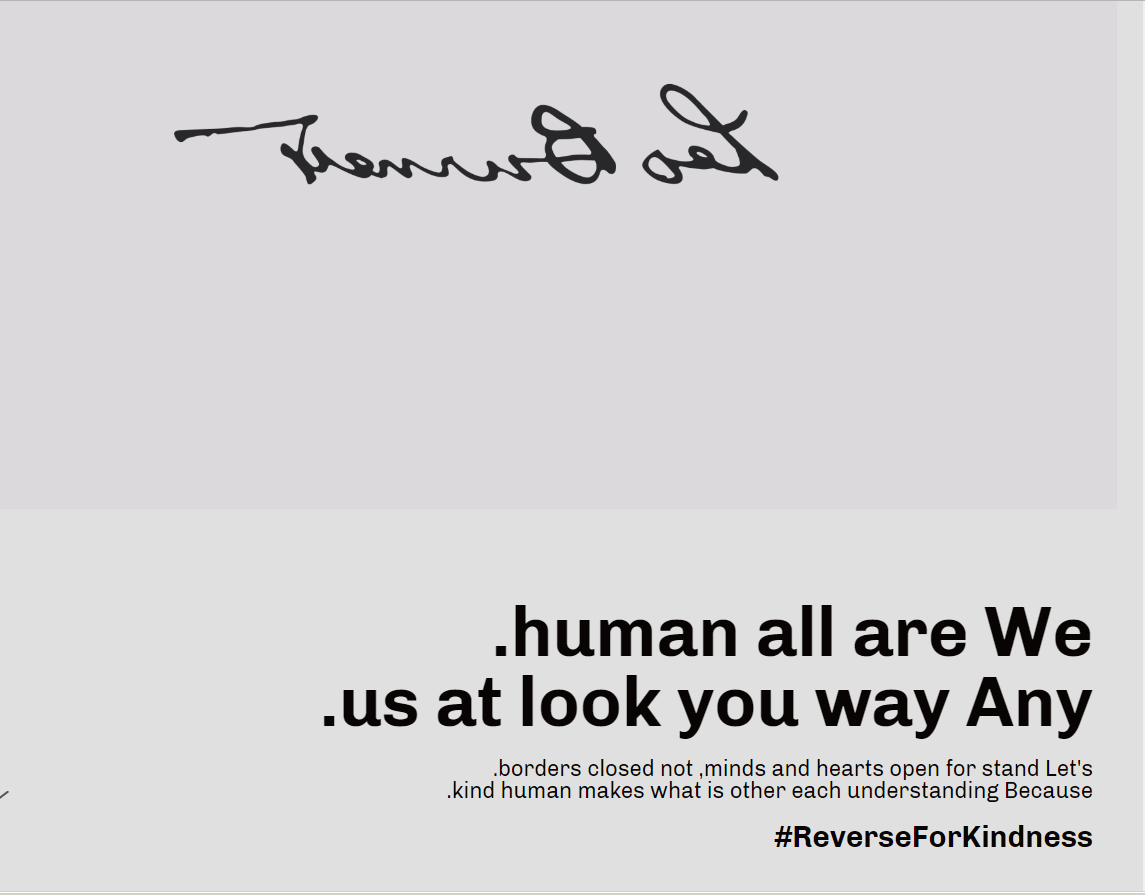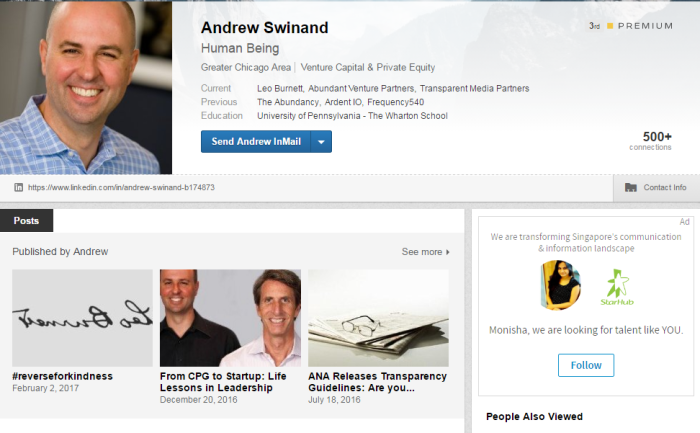 The campaign was led by Andrew Swinand, CEO of Leo Burnett who changed his title to "human being" on Linkedin.
In his blog post on Linkedin, he wrote, "One of the great blessings I have received in my life has been the opportunity to work globally and travel to over 50 countries. In these travels, I was fortunate enough to work with and get to know a huge variety of people from a wide variety of backgrounds and countries."
Referring to this concept as "borderless creativity," Swinand explained in the blog post that the decision to incorporate this concept stems from the idea that "power of creativity to change human behavior and create good in the world."
This, he said, was an act to demonstrate the power of unity and kindness.
"This is an act to demonstrate our shared belief that together, our passion, creativity, and work can not only change human behavior, but create a lasting impact of good. It started by updating all of our LinkedIn titles to "Human Being" as a symbol of that which brings us all together. Today, it has extended to leoburnett.com with #reverseforkindess as a simple act of solidarity" he added.