The art of real time marketing was on full display today when furniture giant Ikea took advantage of sensational remarks made by Josephine Teo, senior minister of state for finance and transport, during an interview with The Straits Times.
When asked about her views on the notion that having children requires having a flat first, one which has resulted in young citizens not getting their flats early enough to have children, Teo, who oversees the National Population and Talent Division said "You need a very small space to have sex."
Teo's comments have since garnered a visceral reaction from social media users. Aside from criticism, a hilarious trending hashtag #SexInSmallSpaces by Twitter users was born.
In less than 48 hours, Ikea Singapore got in on the action, taking the golden opportunity to push its home products and furniture. It published a GIF image showing a cabinet, wardrobe, chair and stool shaking or vibrating, with the headline "The 'very small space' collection".
The post has garnered 3,200 reactions, 2,746 shares and 148 comments at the time of writing.
The furniture giant even had a follow up comment touting the products featured in the GIF image.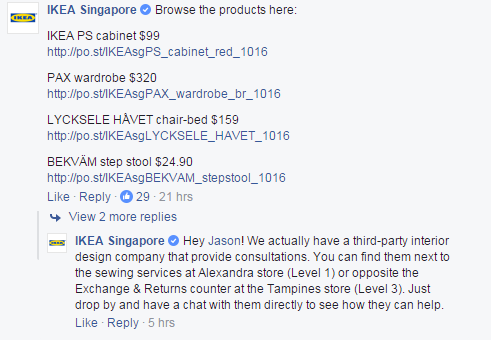 Needless to say netizens were tickled by the marketing stunt.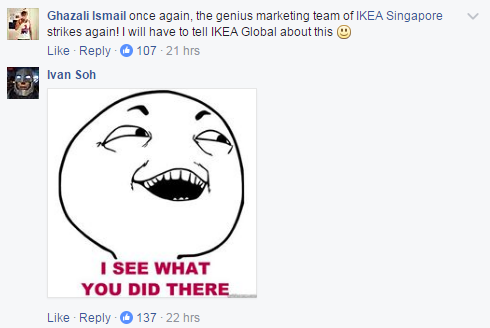 Ikea currently works with BBH as its creative agency and Vizeum as its media agency.
Following harsh criticisms to her comments being "thoughtless" or for misunderstanding the question, Teo has since cleared the air with a Facebook post addressing the matter.
Couples, will you be checking out this new Ikea collection?