Are you getting geared up for the Grand Prix? Here's a peek at this year's trophy to wet your appetite.
Created by Sanjay Chauhan, TBWA\Singapore's head of design, the trophy is said to embody innovation, technology and precision – the common attributes shared by both Formula 1 racing and Singapore Airlines.
Incorporating the airline's iconic logo, the trophy's three gold stripes represent power, direction and speed, while the clean curves imbue a touch of elegance and beauty. Seven rings at the base of the trophy pay tribute to the longevity of the world's first F1 night race – one for each year the event has headlined on Singapore's sporting calendar.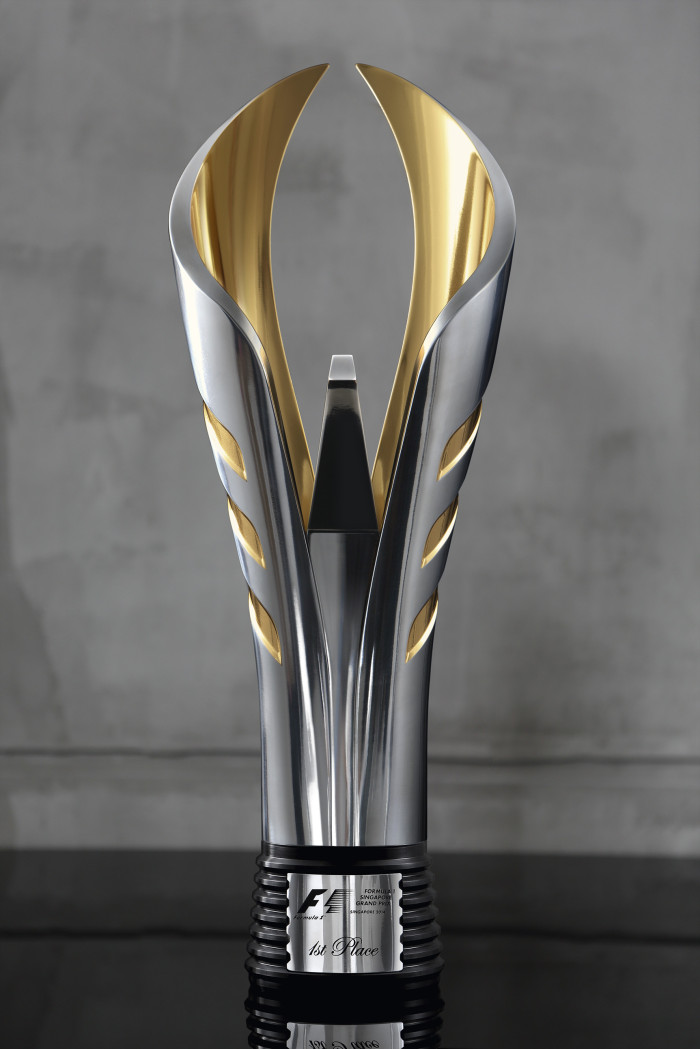 Chauhan, the brains behind the design worked on the trophy design for a period of six-months. A self-confessed Formula 1 'nut', Chauhan custom-designed the 52-centimetre, 5-kilogram, gold-plated trophy to mark the airline's inaugural year as title sponsor of Formula 1's only street circuit night race.
The design and production of the trophy was a closely held secret in the agency which, as Singapore's Airlines global creative agency, is also responsible for the brand's advertising and digital communications tied to the sponsorship programme.
"As an F1 fan, it's been a massive honour to have the opportunity to bring two great brands together and produce something so unique and beautiful," said Chauhan.