Live format should be your focus given that at this point of time, it is free, organic, and most importantly – authentic, said Yuval Ben-Itzhak, CEO at Socialbakers, during a recent Engage Bali 2018 conference.
"Live video production is also much lower in cost compared to native video, but still performs better than native videos in terms of engagement," Ben-Itzhak added. Moreover, data from Socialbakers showed that engagement on live video performed better overall as opposed to native video.
For example, live videos under 30 seconds garnered twice as much engagement as native videos. The only exception to this was for videos which span more than 300 seconds, as seen in the graphs below:
[gallery link="file" ids="214448,214444"]
He added that live is now gaining more traction due to the "process of content type evolution".
"In the 1990s, audiences spent a lot of their time sitting in front of big screens such as computer desktops, where blogs were all the rage. Everyone had a blog and the content type, which was popular at the time, was text," Ben-Itzhak explained.
The next shift was towards mobile, which not only shrunk screens but also facilitated the dominance and power of cameras and images. This enabled photos to be the most engaging content format for audiences as opposed to long form text. As time went on, telecommunication companies improved their data and mobile networks, allowing videos to be next to gain traction as the next engaging content format.
"But now, when people talk about content which is immediate or authentic, they lean towards live video, he added.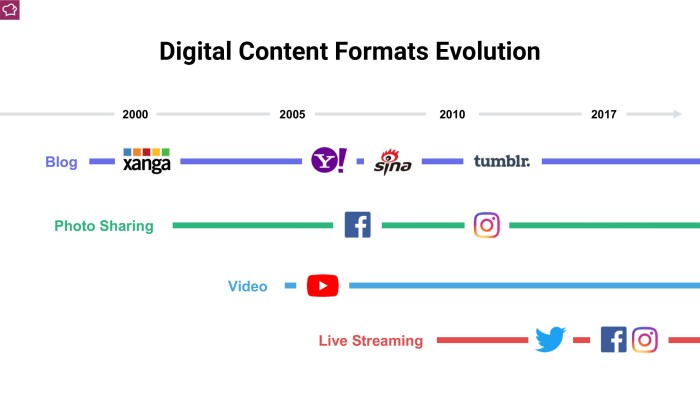 "While live streaming is the way to move forward, it's not just about the content format being used, but also the reach," Ben-Itzhak said. Personalisation, of course, is a given to connect with customers in a relevant and targeted manner.
Stop trying to be perfect

Despite the high levels of engagement live videos promise, perfection is not possible on the platform, agreed speakers during the Engage Bali conference. Because of its nature, it will be hard for brands to curate how their brand is being portrayed at all times. Moreover, not every brand spokesperson may have the charisma to carry a live stream.
Blake Hutchison, general manager, Luxury Escapes added that brands which embark on live video need to feel comfortable with the idea of "perfection not being an option" before doing so.
Live is also not an option for everyone, and often boils down to the size and culture of the organisation, Hutchison explained. For example, some risk-taking entrepreneurs are more likely to jump on board live stream because they feel comfortable when it comes to risk management.
"There is bound to be that one person in the organisation who is able to do that. Find that person and ensure they are comfortable with experimentation, and assure them that you are willing to explore in live video and stand in front of the camera," Hutchison explained, adding,
Find someone in the organisation that is charismatic, loves to talk and comfortable with being the face of the brand.
But of course, not wanting to embrace the live feature by certain established brands is completely understandable given many traditional companies' bureaucratic nature.
Agreeing with Hutchison was Fred Schebesta, CEO of Finder.com.au, who added that the reason why many brands find it difficult to find the right personality to go live is because there aren't many authorised spokespeople to begin win. A company such as Amazon for example will only likely have around five people who are authorised to speak about the company. For other companies such as Apple, the number might be even lower, Schebesta said.
"It's about testing a few things, trying a few things, being ok with failure at the end of the day," Schebesta added.
Socialbakers paid for this journalist's trip to Engage Bali 2018.