Looking to survive Sevens week, or maybe just keep your eye on what's happening, then go no further. Follow Marketing's Seven's Week blog for a look at what's hot and what's not in the annual madness that is the Hong Kong Sevens.
29 March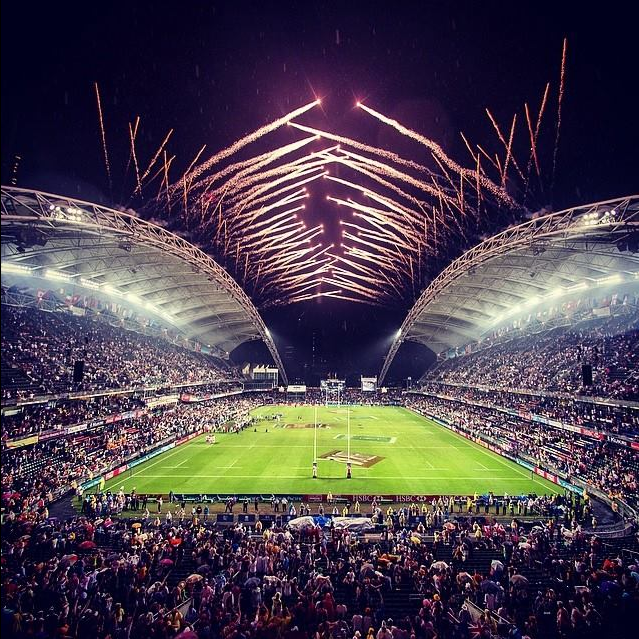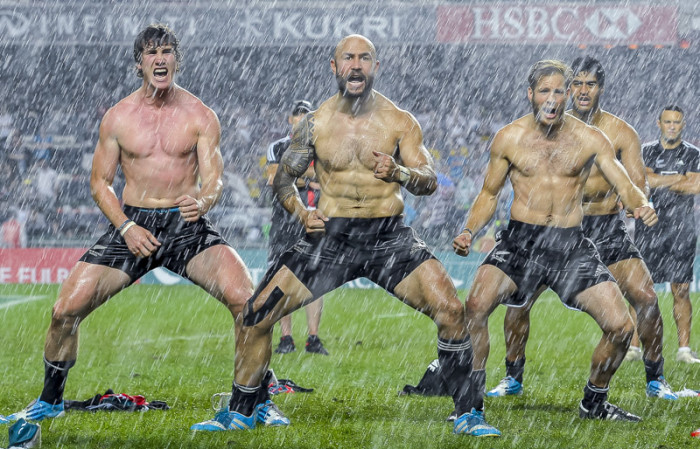 28 March
First day of the Cathay Pacific/ HSBC Hong Kong Sevens! Apart from the bone-thudding wrestling and the scantily-clad cheerleaders, the most eye-catching scenes still belong to tile sponsor HSBC.
27 March
From 23 - 27 and 30 March, Cathay Pacific is holding a designated rugby booth under its Share a Smile initiative in collaboration with Operation Smile at Hysan Place, which comprises of a outdoor photo booth and a promotion counter booth at the lobby to sell smiling balls.
The booth must have seen some long queues during the day as by the time we got there last night, all smiling balls were sold out...
It's fair to say HSBC is doing a great job with Twitter this year, with a dedicated feed, promoted tweets and lots of content.
Some nice activation from Infiniti and TBWA\ Hong Kong for a HK7's ticket giveaway competition on Facebook.
Infiniti is the official car of the Cathay Pacific/ HSBC Hong Kong Sevens and is offering one last chance to win tickets if people go down to the Hong Kong Fan Zone before the end of today (Thursday).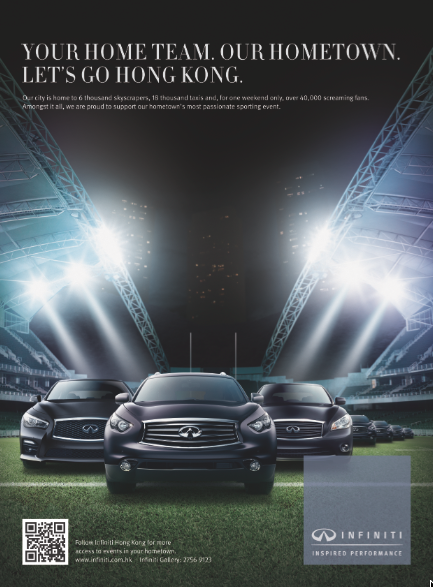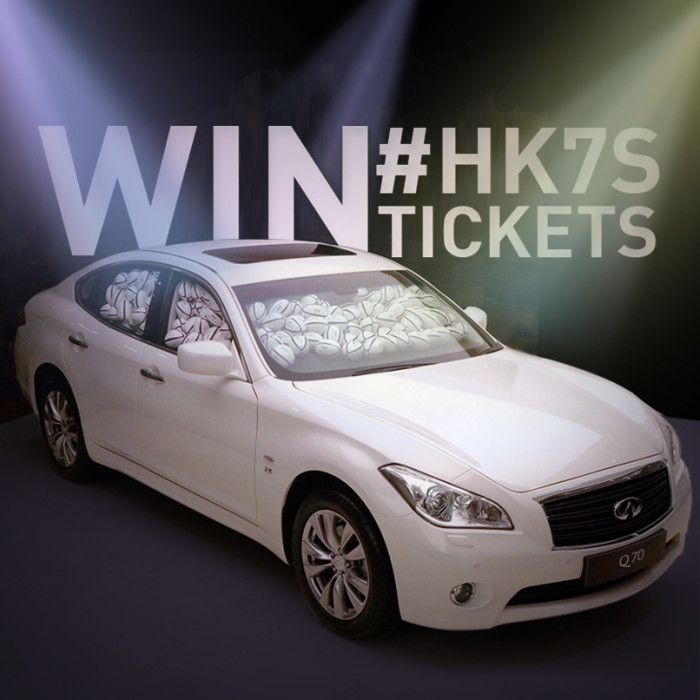 Cathay Pacific launches a Street Fighter style flash game titled No body does Rugby like Hong Kong, bringing together some Hong Kong iconic figures - some human, some not - to challenge players in several mini fighting games with Rugby sevens prize.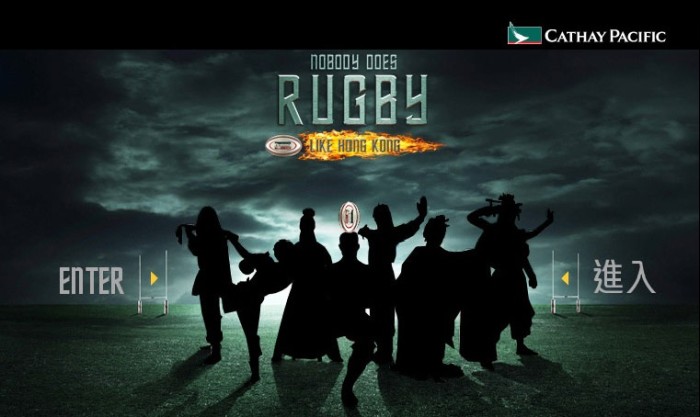 26 March
HSBC partnered with rugby union footballer Waisale Serevi, England's Ben Gollings and Santiago Gomez Cora from Argentina to run a series of coaching clinics with over 600 local kids and young adults in five sessions to welcome the game.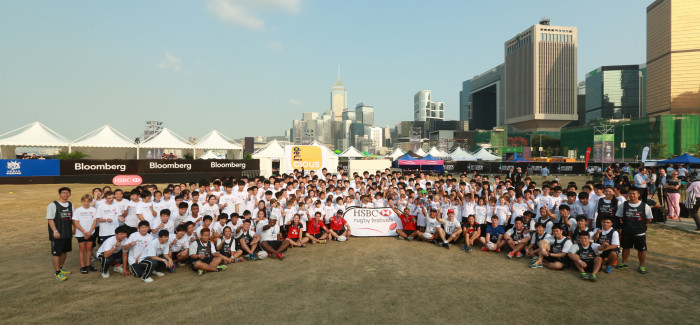 Cathay Pacific has teamed up with Operation Smile to create a collectible range of miniature rugby balls. Proceeds will go towards funding cleft and lip palate surgery for children.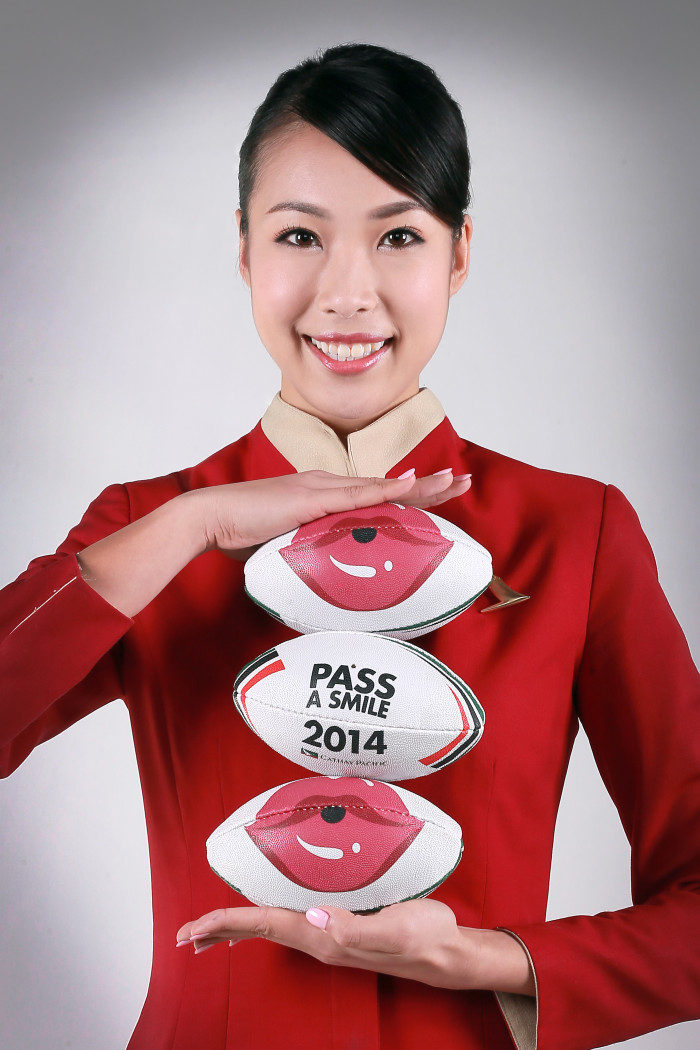 25 March
A new addition to Sevens Week this year is the HK Fan Zone, which kicked off Tuesday evening with live music from Khalil Fong and Mr.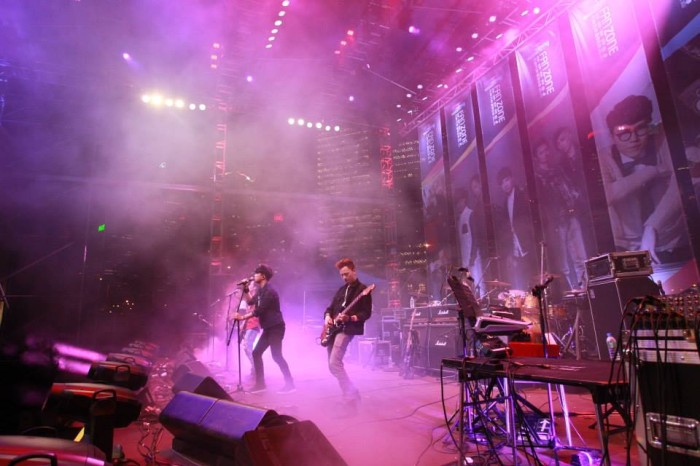 Photo: courtesy HK Fan Zone
Co-title sponsor Cathay Pacific has released another series in this year's The Party Has Arrived TVCs. What do you think?
http://youtu.be/Twrc-hMidQM
24 March
Here's a handy guide on how to spend the rugby sevens weekend courtesy of Time Out Hong Kong.
23 March 
For the past four years, rugby week has kicked off with sun, sand and sport at the annual Prudential Beach 5s tournament. This year, organiser TCOB said over 6,000 people headed down to Repulse Bay for two days of rugby, netball and dodgeball.