LinkedIn, has reported it has crossed the 100 million member mark in the Asia Pacific. The region now represents 22% of LinkedIn's global member base of more than 450 million.
India runs out as the largest market in APAC with 37 million members, China seeing some 23 million, Australia 8 million, Indonesia 6 million, Phillippines 4 million, Malaysia 3 million, Singapore and Hong Kong catering to one million each.
In cosmopolitan Hong Kong, member's most frequent international connections are with the UK, China and the US. A surprising number of around 700 connections tie Hong Kongers to Greenland.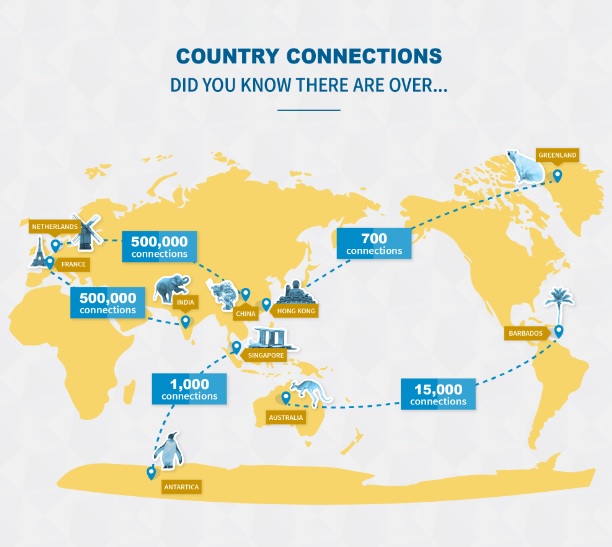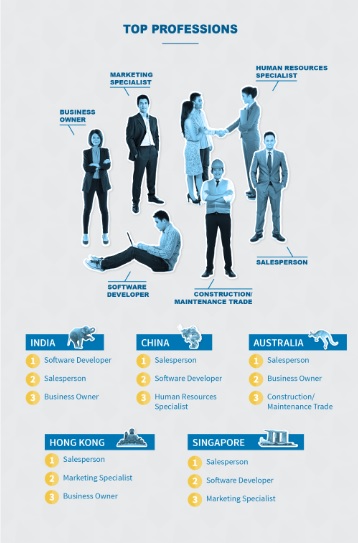 Hong Kong members, where the occupations with the most members are salesperson, marketing specialist and business owner, are most interested in recruiting, investment banking and the European Union.
"It reflects a growing understanding of the economic value of personal branding and a global professional network," said Olivier Legrand, managing mirector of LinkedIn Asia Pacific and Japan.
He added: "With 40% or 280 million of the world's professionals living and working in Asia Pacific, there's still plenty of runway for us to grow, particularly in the segments related to students and young professionals, the fastest-growing demographic on LinkedIn."
LinkedIn unveiled its S$80 million data centre in Singapore in April 2016, its first outside of the US.