Beijing Municipal Commission of Tourism Development (BMCTD) has joined hands with global technology and payment company MasterCard to launch a global marketing campaign.
Named "the Great Wall Hero", the campaign recruited the first-ever "hero" who is ambitious enough to conquer one of the most majestic relics on earth – the Great Wall. Its online recruitment lasted for two months, receiving thousands of applications from 64 countries.
Global award-winning filmmaker and travel blogger Sawyer Hartman from the US is eventually named the official "Great Wall Hero", entitled to an amazing adventure with Visit Beijing began with a private helicopter ride for an aerial view of the ancient fortification.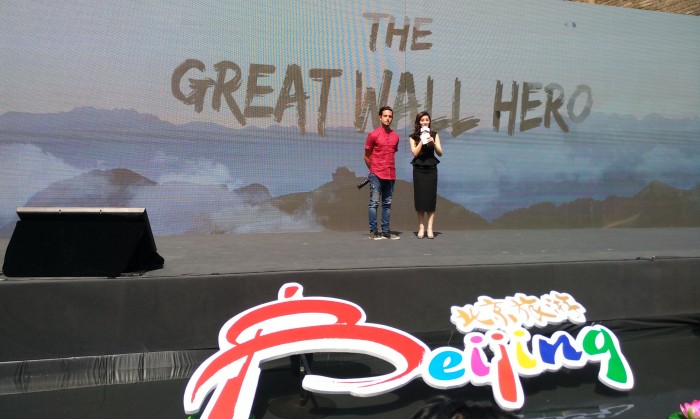 From jogging on the ridge-backed dragon to strolling around the crisscrossed hutongs, from feasting traditional royal cuisine to snacks on the street, he is truly experiencing and sharing the beauty and culture of Beijing with his audience online. Sawyer will also join several Priceless Beijing experiences sponsored by MasterCard, to explore the culture and local life of the Beijingers in depth.
Famous Chinese pianist and Beijing Tourism Ambassador Lang Lang also presented on the press conference and closing ceremony of The Great Wall Hero in Gubei Water Town and played enthusiastic music at the Great Wall stage.
"Through this campaign, we want to tell the world that Beijing is ready to show our precious wonders, bringing more surprises to global travelers", said Cao Pengcheng, vice chairman of BMCTD.