KPMG will open its first Insights Centre in Asia in Hong Kong next March.
Also in March, the consulting firm will open Insights Centres in London, New York and Frankfurt.
In six to 12 months after the launch of these four centres, two additional centres may potentially be set up in mainland China, one in Beijing and the other in Shanghai.
The concept of the Insights Centre is to create a co-working space where KPMG staff and employees of clients and potential clients can have face-to-face meetings and collaborate to derive meaning from data.
This is done in the hopes that these collaborations will result in insights for C-suite executives and motivate data-driven business decisions.
To this end, the centres will be furnished with technological infrastructure for handling and analysing data.  They will also serve as venues for workshops.
KPMG staff and employees of clients can use the space independently of each other to mine insights from data.
The Hong Kong Centre will take up a quarter of the eighth floor of Prince's Building in Central and will be manned by four to five staff members.
It will be available not only to Hong Kong clients but also clients around the region, who can fly to Hong Kong for a few days and use the centre as a workspace for data-related work.
Egidio Zarrella, head of data and analytics in China at KPMG, said the centre helps KPMG's business by providing interactions with clients and helps KPMG become more innovative through collaborations.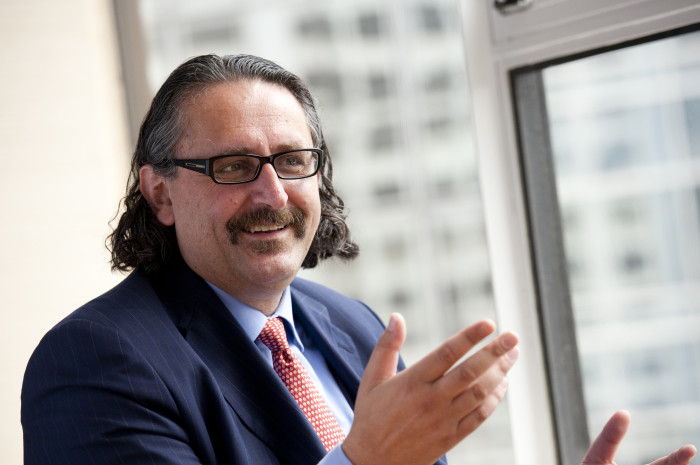 "It is more than just virtual collaboration between us and clients but face-to-face meetings where the goal is to step outside of the 'normal environment' to a space where you can talk about the art of what is possible," Zarrella said.
"It is an experience - you must experience what the data can do for you. State-of-the-art facilities do not constitute the final outcome."
He believes discussions about data and analytics tend to become technical discussions and the centres are meant to fill a gap in the market by providing a space for making sense of data and facing up to the decisions that should be made based on insights from data.
"It's not about having the technology; it's about how to use that technology and data for business purposes.  Technology alone can't solve problems.  There is often too much data which is why you need to derive meaning and insights from the data," Zarrella said.
"Although we are in the age of analytics, no one shows you how to get insights from analytics.  This is partly because data puts people on edge - you can't hide from what the data tells you."
Apart from big multinational companies, the Centre will also be available to start-ups and mature organisations.  Start-ups that succeed with the help of data-driven decisions will become the mature and big companies of the future, a potential client base for KPMG.
Zarrella said, "Start-ups need data analytics too - they often use data analytics to chase the market."