Time is a good barometer for the relevance of an ad. And it has just been proven by the remake of the 2005 Danish cookie brand Kjeldsens' classic TVC "Temptation".
The TV spot, just like the 2005 version, features four cousins on how they can't resist the delicious cookies starring original cast members from a decade ago.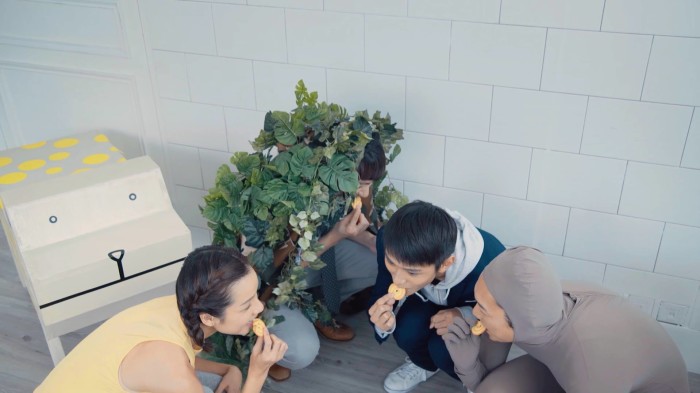 The video not only takes its audiences a trip down memory lane, and serves a purpose to promote its everyday pack product that shows the change customer's consumption behaviour of buying Kjeldsens' cookies during seasonal periods.
After reminding the audience Kjeldsens is the brand that grows up with Hong Kong people, another campaign video will be rolled out in early July portraying the stories of the four cousins.
The video has been featured on its digital platforms.
Since its has launched its official Facebook page in last December, this is a breakthrough for the brand to rely on social media as a key channel for summer campaign promotion in a bid to change consumer's stereotype on its products.
"This marks our first video that has gone live on social media! As Kjeldsens is trying something new; shifting the lucky draw from offline to online, we hope to reach out to more diversified potential customers, especially towards a younger audience base instead of being labelled as a seasonal product for the New Years," said Kjeldsens spokesperson.
Meanwhile, let's take a look at the original TVC.
Credits:
Digital and social media agency: Beyond Digital Solutions Ltd.
Account director: Barry Lau
Senior social media executive: Sheryl So
Social media executive: Tweeti Au Yeung
Social media assistant: Hanson Wong
Associate content creation director: Jeromy Wan
Content creation consultant: Law Ka In
Content creation supervisor: Ceci Chan
Content creation specialist: Chiling Man