September arrived with a bang. Let the season begin. Monday morning was all about preparation. We met with two sets of clients to go through the complete rundown for our upcoming events. At our weekly Monday afternoon team meeting we run through work in progress and upcoming strategy for all of our clients.
In the afternoon, I had an exciting business pitch, presenting our ideas and strategy to the management team of a cultural landmark in Hong Kong. As a born and raised Hong Konger I am passionate about my city and always strive to contribute to local culture and heritage. We rounded off the day with cocktails at Duddell's with some media friends. It was a chance to catch up for a casual chat – no agenda needed.
Tuesday morning I had the honour of being with my friend for the birth of her child. It was an incredible experience. A shout out to Hong Kong public hospitals – they do an awesome job. Tuesday afternoon was the launch event of the inaugural WOM guide "Top 10" Restaurant Awards where I was emcee.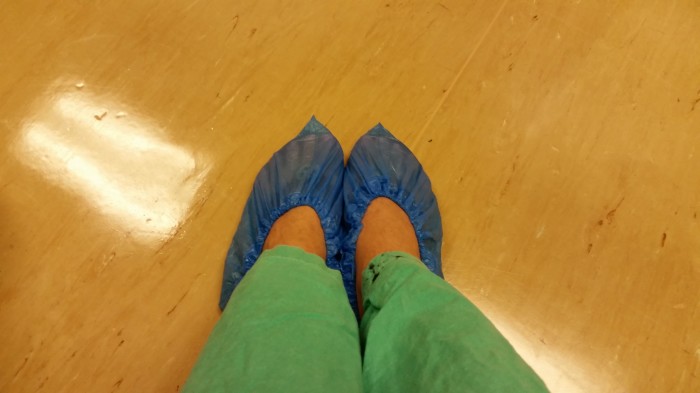 Our challenge was to present 270 awards in under an hour. We did this by celebrating the Hong Kong foodie community as a whole, and looking back over the last 10 years with a review of the top 10 restaurant trends over that time. I have been working with WOM guide for 5 years, so being part of their 10th anniversary event was very personal for me and it was wonderful to see over 200 friends from the F&B industry attend. I am passionate about supporting Hong Kong born brands.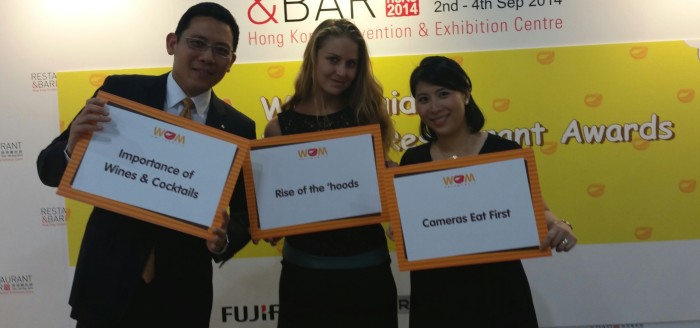 Later that afternoon, we had the launch of wine etc's new shop at Entertainment Building, bringing the top wine writers together to celebrate the new home of Bordeaux in Central.
On Wednesday morning I focused on my inbox. My life is a juggling act of inbox and to do lists. I spent an hour brainstorming social and digital strategy plans for a travel client with my digital director and worked through a number of pending releases with my team. In the afternoon, we launched THE ONE HK with Rotary International District 3450 officiated by Dr. Ko Wing-man, Secretary for Food and Health of the Hong Kong Special Administrative Region Government.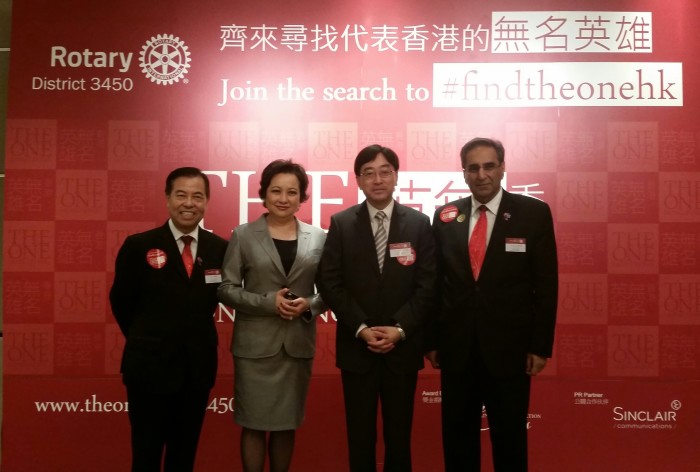 As an agency, we focus our charity work on supporting Hongkongers doing good for Hongkongers. THE ONE HK is a perfect example of this, inviting you all to Join the Search to #findtheonehk, an unsung local hero who dedicates their life to assisting the needy. Our next charitable project takes place on 17 September when we invite you all to Drink for Good at over 60 participating restaurants and bar in support of HandsOn Hong Kong.
On Wednesday evening we hosted a number of media engagements including all you can eat buns at Fatty Crab and a boys only Gaucho Night at Boqueria.
On Thursday, we held a press conference for the launch of Singapore Tourism Board's Heritage Landmarks Map – a collaboration with Hong Kong illustrator AngryAngry. The event was officiated by the Counsel General of Singapore, STB Area Director for Southern China, Hong Kong and Macau and AngryAngry. It was a full house with media and stakeholders all excited to see the new initiative.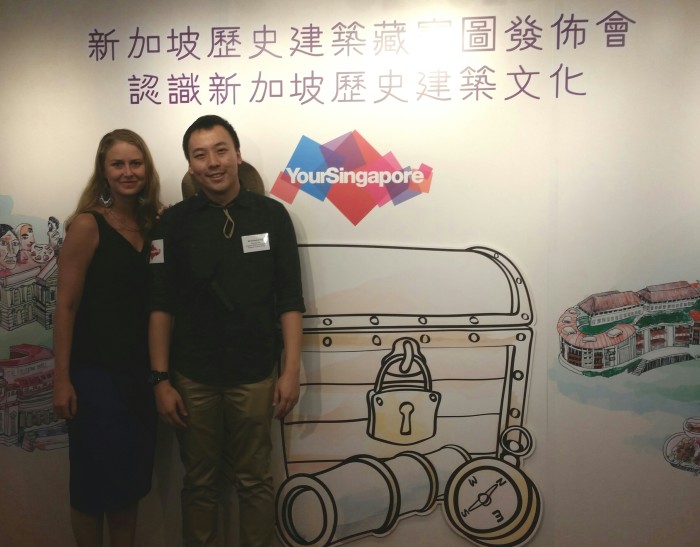 Our objective is to create interactive calls to action for Hongkongers and deepen their engagement with Singapore. The Heritage Landmark Map includes both a fun and informative physical map and a Facebook game, bridging the offline with online strategy. As an integrated agency, our objective is to get the message out consistently through all communications channels, and this exciting project is a perfect example of our work.
Thank god it's Friday. Today, I started the day working on a strategy for a potential new client. I look forward to a lunch at Bibo followed by an afternoon of client meetings, including with Africa Safari experts A to A Safaris – I like talking about cats of any size! But the week doesn't end here, as tomorrow I host a brunch for a potential client at Aberdeen Street Social followed by an event looking at Tech in China.
How do we manage this? It's all about team work. Our team at Sinclair Communications is like a family. We are here for each other, working across all clients and all activities to ensure that each and every effort we make is the best we can do. Life at a boutique agency is full, but with a curious mind and an energetic team, it's my dream job.
Kiri Sinclair is managing director of Sinclair Communications.
Do you have what it takes to be a PR superstar? Check out the Hong Kong PR Awards for details.