As Lunar New Year approaches, Johnnie Walker Blue Label has once again transformed its iconic bottle with a "Year of the Rooster limited edition" for the profitable gifting season. The edition is the fourth in its collectible series based around the characters of the Chinese zodiac, following the year of horse, goat and monkey.
The bottle artwork showcases the four aspects of the rooster: the herald, the prospector, the pioneer and the adventurer. The Zodiac Rooster, etched in gold, sits on the back panel of the bottle. Reminiscent of a Chinese scroll painting, when the four unique bottle designs are positioned side by side, the panels 'unfold' and bring to life the tale of the triumphant Rooster.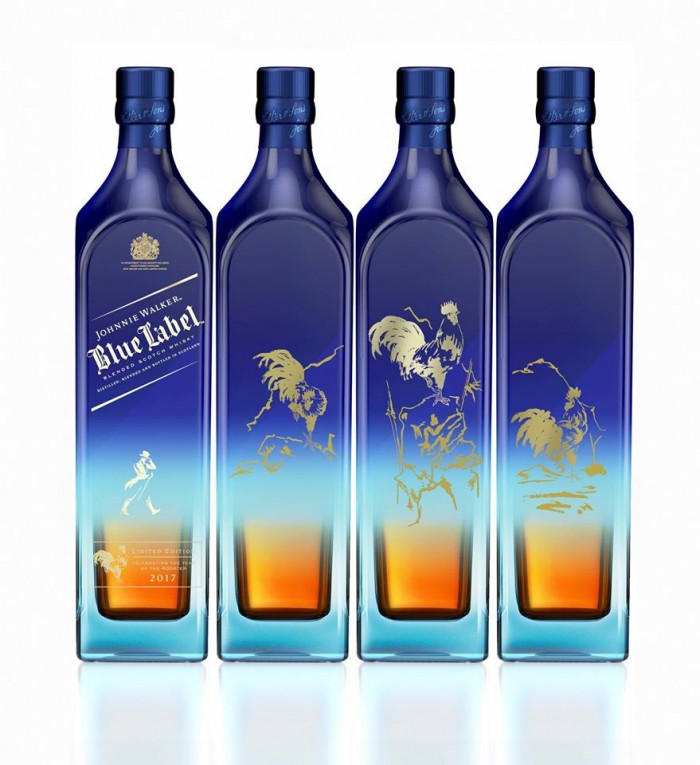 "The Lunar New Year is such a significant cultural holiday and we couldn't be more honored to mark the occasion with our rarest blend," said Stephanie Jacoby, the vice president of Johnnie Walker North America.
"The Rooster represents inspiring characteristics, and we hope that the artistic depictions on the bottle serve as a reminder that like the Rooster, success can be achieved with hard work and patience. We remind those celebrating the arrival of the Lunar New Year to please drink responsibly," he added.