Coconut water brand Jax Coco takes advertising back to Hong Kong's roots with a campaign heavy with tram advertising.
After running a bus ad campaign last year and having placed print, billboard and online ads in the past, Jax Coco co-founder and director Jason Ing says the brand was looking for something that would give a nod to its roots in Hong Kong, where it was first founded in 2012.
The answer? Tram advertising.
Apart from its important role in the city's heritage and the collective memory of Hong Kongers, there are many practical reasons why the brand chose trams as an advertising medium.
"The tram route covers some of the prime areas where our customers and target demographic work and reside, and where Jax Coco is available for purchase, including stores such as 7-Eleven, Wellcome, ParknShop, city'super and Great Food Hall," Ing said.
The slow pace at which the trams run, their size and visibility also give prospective customers more of a chance to discover the brand, he added.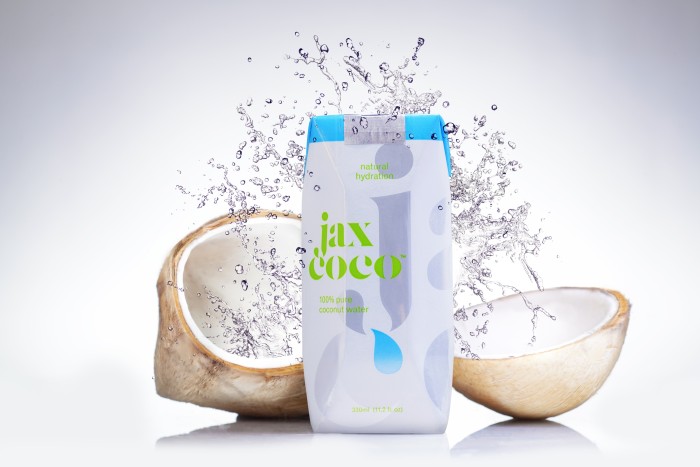 To create a stylish and modern tram advert, Ing and his team reviewed hundreds of tram designs, looking especially at the doors, lights, windows and fixtures to see how they could most effectively use the available space.
After going through 20 to 30 different versions of the creative with different configurations of the layout, colors and messaging, the final creative featured green text and clean product shots set against a white backdrop, with the top deck encased in light blue.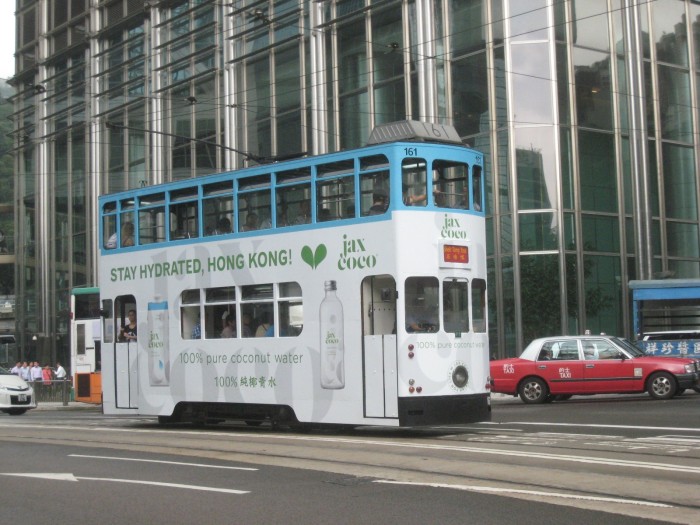 "We found that keeping things simple and clean was the most effective way to convey our message across and promote our brand image.  The 'Stay Hydrated, HK!' message is a conscious decision to move away from a more traditional product sell," Ing said.
"Hong Kong is a very compact place where people are constantly bombarded with messages to buy this or buy that. We wanted to convey a message that is refreshing not only in its avoidance of the hard-sell, but also in its content: 'It's hot out there -- it actually is important to stay hydrated!'"
And if you look closely, there is even branding built into the circular Jax Coco stamp surrounding the lamp at the front of the tram.