Japanese cosmetics company Pola apologised after one of its sales outlets in Japan posted a sign prohibiting entry by Chinese shoppers.
Photos of a handwritten sign in Japanese, but understandable to Chinese readers, saying "Entry by Chinese people prohibited" in a shop window, was circulated on Chinese social media last Friday.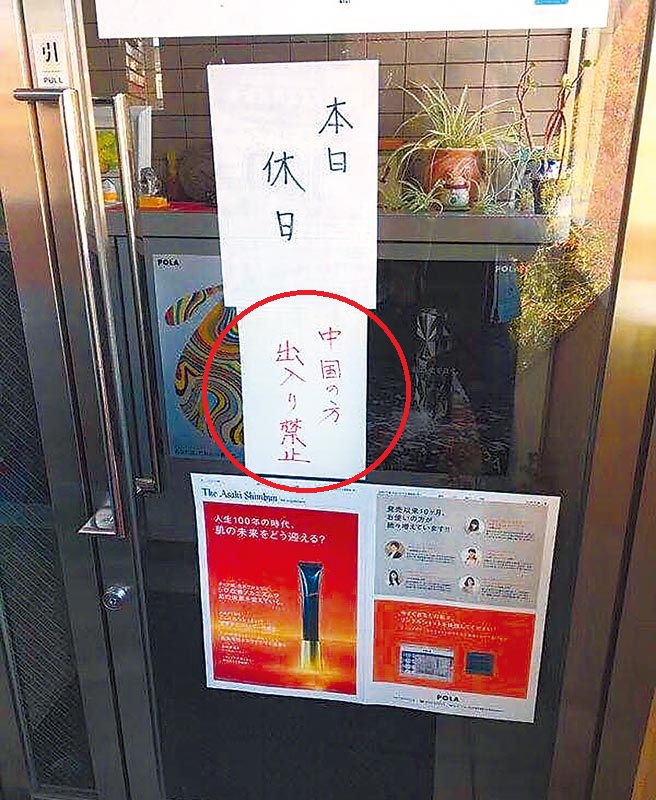 Pola, which has around 4,600 stores across Japan, apologised for causing "unpleasant feelings and inconvenience to many people" and said it had removed the sign.
"As soon as we confirm the facts, we will suspend operations at the store and implement strict punishment," it said in a statement posted at the top of its homepage in both Japanese and Chinese.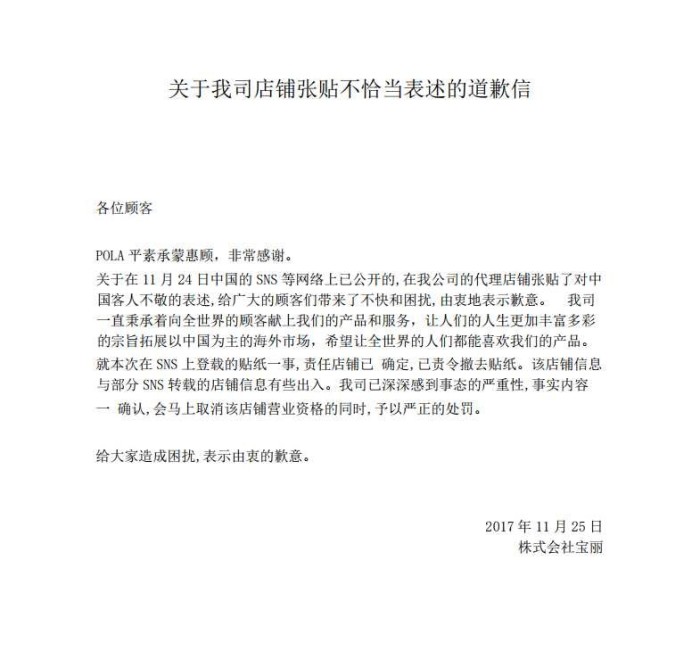 The company "takes the situation gravely and will suspend the operation of the store", it said.