The recommendation by the Malaysian Islamic Development Department's (JAKIM) for Auntie Anne's to rename its "Pretzel Dog" to "Pretzel Sausage" has stirred a online debate among Malaysians, particularly within its Muslim community.
Auntie Anne's quality assurance and halal executive Farhatul Kamilah posted on her Facebook page the several reasons why her application was rejected by JAKIM, including the request of a name change of its "Pretzel Dog" on the menu.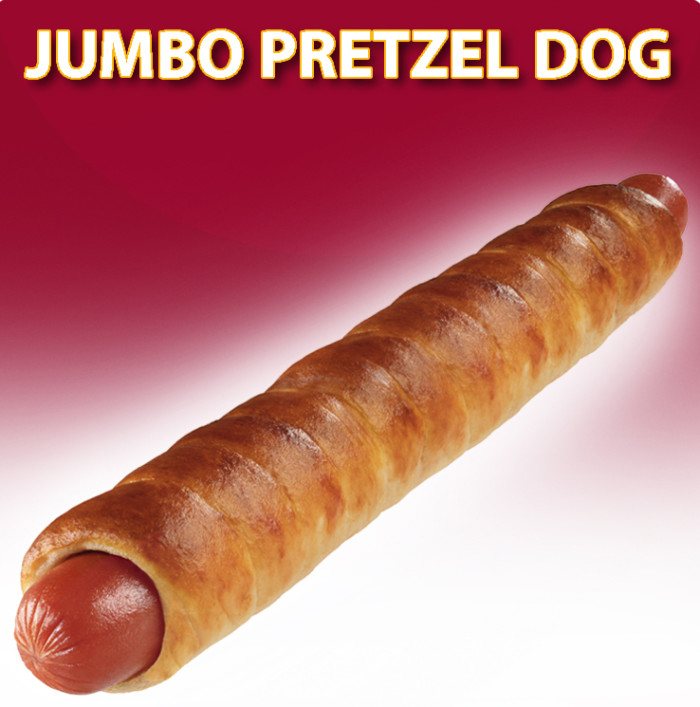 On that, Kamilah said she had suggested a few brand new names for its "Pretzel Dog" submitted to JAKIM. Once approved, the food chain will oblige in renaming the food item.
Netizens reacted to her post, which has gathered more than 7,920 shares, 13,000 likes with over 3,560 comments with humour and mostly pouring in their support  for Auntie Anne's.
Kamilah also told A+M that the company's primarily focus now is to obtain the halal certification for all of its 45 outlets. A major reason for the company to be certified halal, she said is "to gain more trust and confidence among the muslims in Malaysia and those visiting the country in consuming its products."
She added that her first attempt to apply for the halal certification via online has been rejected also because JAKIM wanted the company to apply based on the zones, which in this case was its central kitchen in Cheras, where the food is prepared.
"We have done so and paid for the re-application, so probably we would know the results in a month or so," she said.
The Federation of Malaysian Consumer Associations (Fomca) was recently reported saying that restaurateurs and food producers should avoid certain words, including "beer" and "dog" in their menu as it would confuse Muslims. This is not the first time that a food chain has been questioned on the name of its food item - A&W got into an issue with its 'root beer' as part of its menu item.