Consumer engagement is the number one reason marketers use native advertising.
A recent survey done by King Content and Warc found that two-thirds of those surveyed had a positive or very positive sentiment towards native advertising, with almost a third already using the medium and 61% likely to consider native for future plans. The survey also revealed marketers prefer to use native at the beginning of the path to purchase, with particular focus on brand awareness and engagement.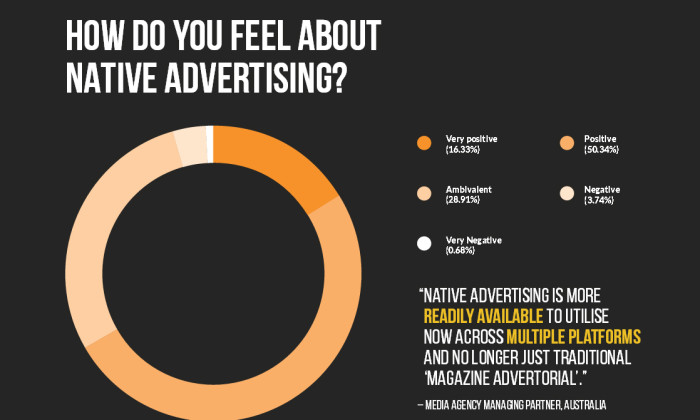 However, just 4% of respondents cited sales as a motivator for native advertising investment, indicating issues linking native initiatives to real business results.Despite the intention to invest more in native advertising, 69% of marketers did not have a specific strategy in place for the medium.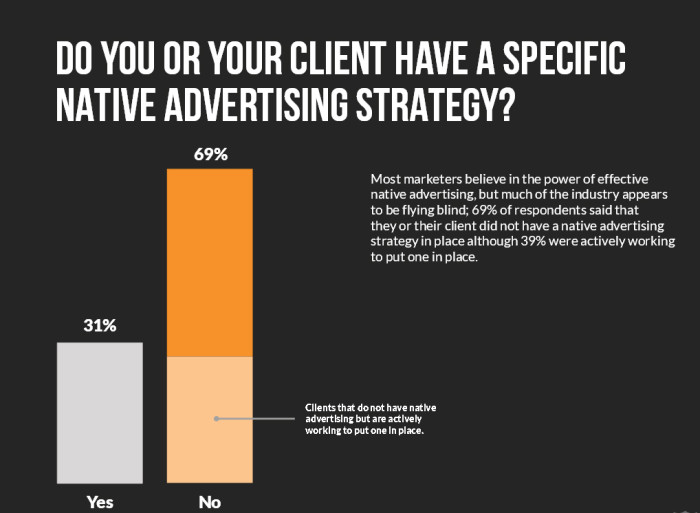 "Effectiveness and attribution capability are likely to be major focus areas for marketers going forward," said Ed Pank, managing director, Warc Asia Pacific.
Leanne Brinkies, global head of native advertising, King Content added that while brand owners in particular feel positive about native advertising, the lack of strategy for the medium is a concern.
Clearer strategies, effective measurement and more education will be necessary for brands to generate long-term return on investment.
What does the future hold?
However, the future of the native advertising also looks bright as investment is set to rise significantly in the next five years as the medium matures.
The native ad market is expected to grow to US$53 billion by 2020, according to a new study commissioned by Facebook's Audience Network.  The research estimated that 75.9% of all ad spend will be digital by 2020, and that native advertising will generate 63.6% of all global mobile display advertising, or US$53 billion.
In Asia Pacific, native advertising will amount to US$14.1 billion, indicating that native advertising is a point of discussion across the industry, not just for media investment.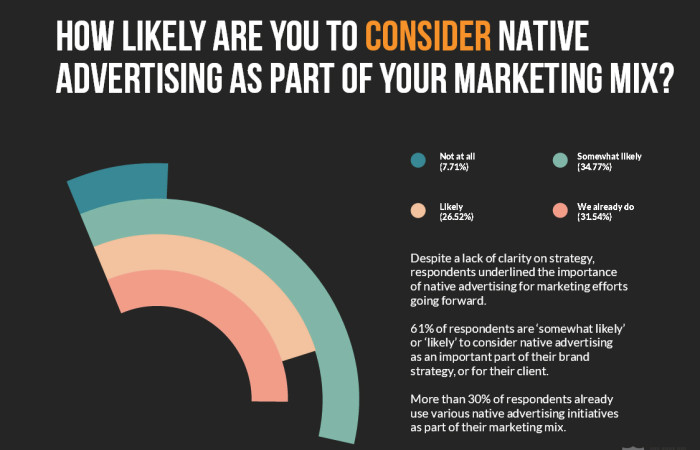 "Native advertising is a cost-effective way for brands to amplify their marketing efforts and capture hard-to-reach consumers more cynical toward traditional advertising," said Pank.
This comes from a recent study by content marketing agency King Content and marketing intelligence company Warc, which surveyed more than 300 advertising and marketing professionals across 16 Asia Pacific countries.
Questions addressed how marketers are incorporating native into their wider marketing strategies, the types of content that brands are amplifying, challenges they are facing and how they are measuring return.