The iPhone 8 may have received a muted response in China and Australia, but it is garnering attention in Malaysia, with Malaysians constantly searching for the latest news updates of the iPhone.
According to a study conducted by iPrice Group, interest for the keywords "iPhone X" and "iPhone 8" peaked as early as 3 am on 13 September, during the live-stream announcement of the smartphone in the US.
The second surge of interested happened at 7 am when Malaysians prepared for work, but the first surge at 3 am was "much higher", possibly indicating that many Malaysians stayed up late to watch the live announcement. Keywords such as "screen" and "camera" were also the two most popular terms in Malaysia between 12 and 18 September.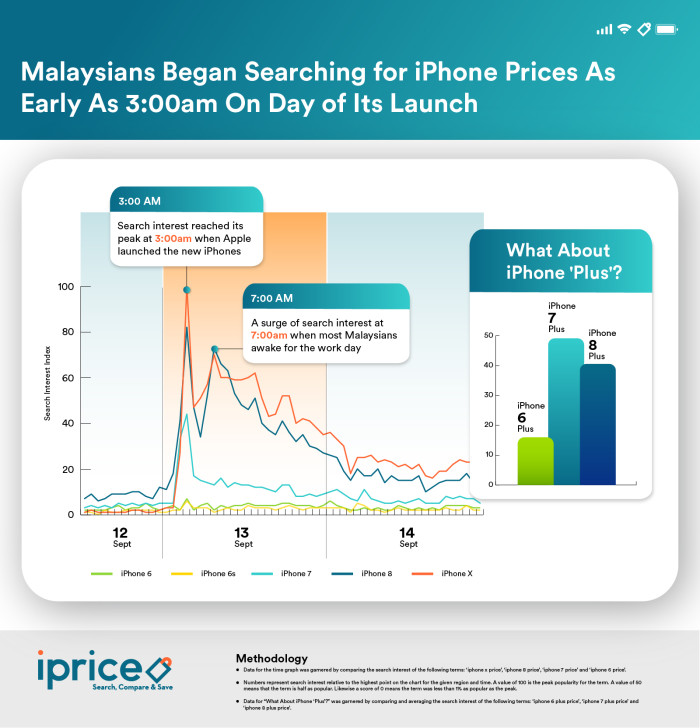 Meanwhile, consumers in neighbouring countries - Indonesia, Vietnam and Thailand - were more interested in the prices of the iPhone 6 and iPhone 7.
According to iPrice, is reflective of Malaysia's economy as it currently ranks third in Southeast Asia, and suggests that Malaysians are able to afford the iPhone 8 as compared to their Southeast Asian counterparts.
When comparing search interest between iPhone's "plus" models, Malaysians there was higher interest in the prices of the iPhone 7 Plus than the iPhone 8 Plus as it is cheaper and has a larger storage space.
Apple's iPhone X bezel-less screen resonated well with Malaysians, while new features such as wireless charging, FaceID and Animoji received less interest. This can be attributed to the fact that FaceID and wireless charging were previously made available to Malaysians through Samsung's Galaxy S7 Edge of the OnePlus 5, which are more affordable as compared to the iPhone.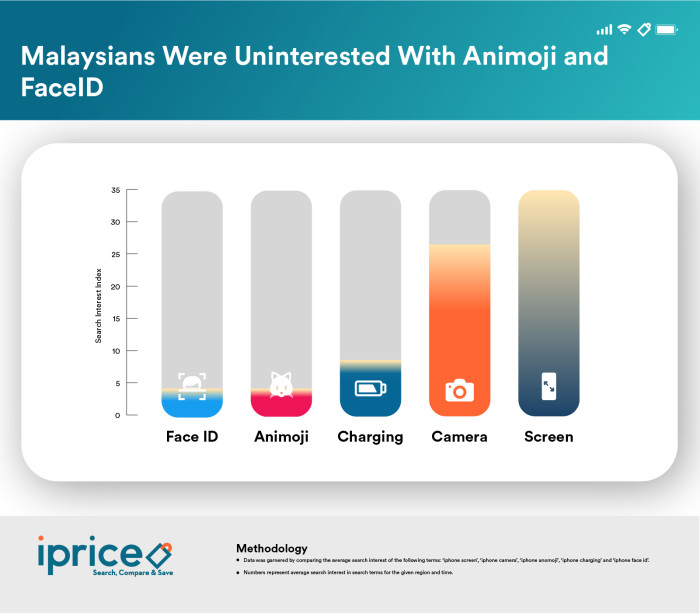 iPrice analysed search interest between 12 and 18 September using Google trends.