The International Olympic Committee (IOC) and Intel today announced a long-term technology partnership. The technology company will join "The Olympic Partner" (TOP) worldwide sponsorship program, becoming a Worldwide TOP Partner through 2024.
The first Olympic Games activation will take place at the Olympic Winter Games Pyeongchang 2018, in South Korea, in February 2018, where Intel technology will provide real-time virtual reality viewing of the Olympic Winter Games.
Meanwhile, working with the IOC, Intel's contributions to the Olympic Movement will include technology developments such as technological and content support for Olympic Broadcasting Services' host broadcaster operations as well as for the Olympic Channel, 5G platforms, live virtual reality broadcast, drone light show technology and 360 replay technology.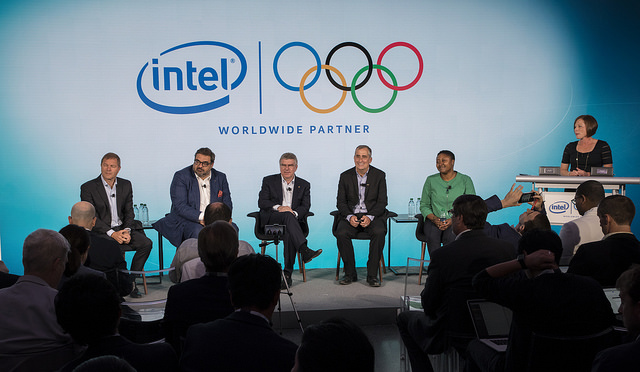 "As a result of Olympic Agenda 2020, the IOC is forging groundbreaking partnerships, said Thomas Bach, IOC President. "Intel is a world leader in its field, and we're very excited to be working with the Intel team to drive the future of the Olympic Games through cutting-edge technology."
"Through this close collaboration with the Olympic family, we will accelerate the adoption of technology for the future of sports on the world's largest athletic stage," said Brian Krzanich, Intel's chief executive officer
"Our strategic partnership with Intel is a clear demonstration of the enduring appeal of the Olympic Games and the trust the world's leading companies have in the Olympic Movement," said Tsunekazu Takeda, the IOC's marketing commission chair. "The Olympic Movement is looking forward to working with Intel to achieve its vision of building a better world through sport."
Intel's global activation rights will include the Olympic Winter Games Pyeongchang 2018, the Olympic Games Tokyo 2020, the Olympic Winter Games Beijing 2022 and the Olympic Games in 2024 in a city yet to be selected.