Australian pop rock band – 5 Seconds of Summer (5SOS) – will be performing in Kuala Lumpur next month, and INTI International University & Colleges is taking on the Official Sponsor title of the 5SOS Kuala Lumpur concert.
As part of the promotion, the university has created four different contests to give out a total of twenty-seven pairs of tickets, including exclusive VIP Soundcheck and Pit tickets, worth more than RM700 each.
The university is also asking parents to be part of the process by creating a 60-minute multiple-choice question test, where all the 30 questions are based on various subjects; English, History, Science, Physics, Chemistry, Biology, Commerce and Basic Economy.
Timothy Johnson, senior VP of marketing, product and partnerships at INTI said: "Teengage years are an important time for parents to be supportive of their child by understanding the challenges that a teenager goes through. This prompted the idea of having parents to take this short quiz, which consists of real SPM questions, to win the 5SOS tickets for their child."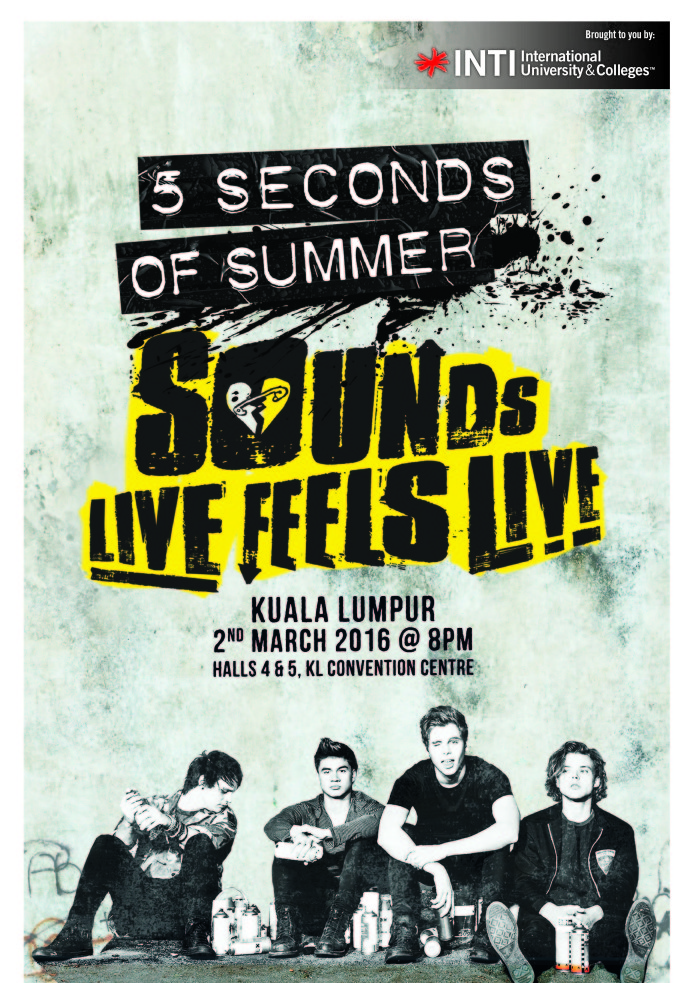 He also added that this year INTI is celebrating its 30th year anniversary. As part of this milestone celebration it will be running various initiatives to continue with our legacy of inspiring young Malaysians to explore their passion.
"This sponsorship is another way for us to engage with the youth today," Johnson said.