Only a quarter (25%) of consumers in Singapore are delighted with the digital experience offered by brands in the country, said a recent SAP report. This is worrying, said the study, because happy consumers are eight times more likely to stay with a brand.
Nearly 32% of respondents locally said they were unsatisfied with their digital experience, while 43% were categorised as ambivalent, giving an overall digital experience (DX) score of -7%.
Across countries in Southeast Asia, including Indonesia, Malaysia, Philippines, Singapore and Thailand, less than half (47%) were delighted with their digital experience, with 20% unsatisfied, giving a digital experience score of 27%.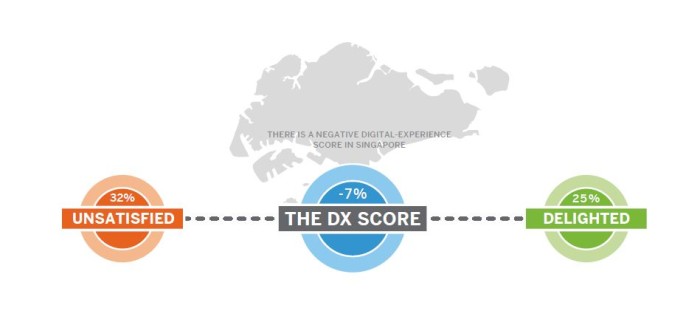 The poor score for digital experience is a cause of concern among brands as it indicates a significant gap in performance among industries and individual brands. The gap is likely to lead to significant implications for business outcomes, particularly for metrics around customer loyalty and advocacy.
The findings also demonstrate that delighted customers are more emotionally connected to brands, which in turn will lead to greater brand affinity.
"Loyal customers are also more willing to buy more from brands for a longer period of time and will not hesitate to influence others to do the same," said the study. Delighted consumers are over nine times more likely to remain loyal than those who are unsatisfied and deliver an NPS of 70% compared to -67% from those who are unsatisfied.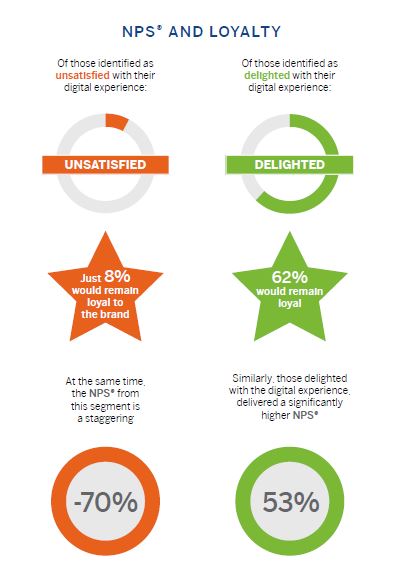 Delighted consumers were nearly eight times more likely to disclose personal data with brands as opposed to those who were unsatisfied. For instance, delighted consumers showed a more trusting relationship with brand, a higher percentage of them enabling access to information such as personal finances, health records, educational level and buying preferences.
Brands that are able to access this data can create better, personalised digital experiences.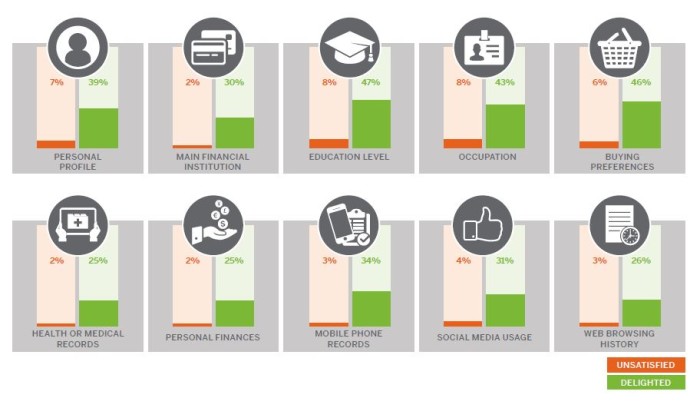 According to Scott Russell, president and managing director of SAP Southeast Asia, although consumers are changing the rules, technology is changing the game hence the ability to delight customers with a desirable digital experience is a competitive differentiator. Losing out in consumer digital experience will directly affect a brand's bottom-line and its business value.
"Our research shows that while nearly half of consumers in Southeast Asia are satisfied with their digital experience, more can be done to enhance a brand's digital experience to create a lasting and sustainable relationship. What brands need for the future would be business software to meet market challenges and evolve new business models, to engage customers in the most digitally delightful way," he added.
Safety and security a top priority
The safeguarding of data is a top concern for consumers in Singapore, with 55% rating this attribute either 9 or 10 on a scale from 0 to 10.It is also a top concern in digital engagement across the markets in Southeast Asia with close to 60% rating this as an important attribute of a digital experience. The ability to engage anytime and on their own terms is also rated highly at 49% followed by having a cohesive, integrated and simple experience at 46%.
Other key digital attributes which are valued include being available and responsive to consumers anytime as well as the option to receive relevant offers without giving up their privacy.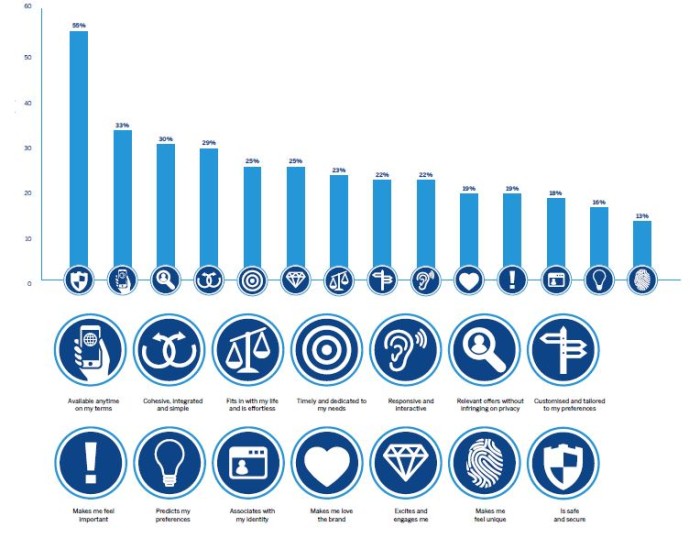 Brands able to connect through the digital experience at an emotional level was also shown to perform best, although consumers generally ranked functional digital attributes as more important.
The SAP Digital Experience Report for Singapore surveyed more than 500 consumers and aggregated more than 1,300 ratings of digital engagements with local brands.
In the survey, the digital experience is defined as how a brand digitally interacts with its customers during the discovery, purchase, delivery and support of a product or service. Consumers rated brands on their ability to deliver on 14 key attributes of the digital experience, ranging from functional aspects such as security and availability to more emotional aspects such as interactivity and engagement.
SAP's Digital Experience Report offers detailed insights into customers' digital expectations and the ability of brands to meet them. It was carried out across Southeast Asia, the report captures responses from across five countries, including Singapore, Malaysia, Thailand, Philippines and Indonesia.
The results reflected the preferences of over 3,600 consumers who rated more than 240 brands resulting in 9,375 digital interactions against 14 attributes.