Hong Kong's millennials spend 2.8 hours a day on their mobile devices, the equivalent of 19.6 hours a week, or 43 days a year, according to a new study.
Research from TNS of more than 60,000 internet users worldwide, shows millennials, or people aged between 16 and 30 years, spends 3.2 hours on their mobile devices everyday. Of all the results youths in Thailand are the most addicted to their mobiles with 4.2 hours, 3.9 hours in China, 3.8 hours in Malaysia and 3.4 hours in Singapore.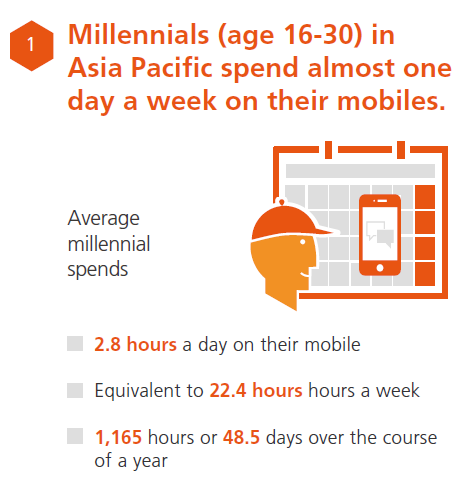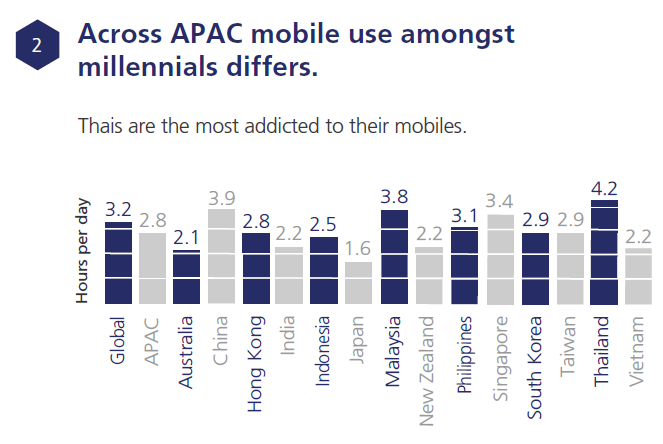 Millennials also prioritise social media over other forms of media, with 46% using social media daily, or watching online video (42%).
They also continue to consume media in traditional ways (TV and radio), but with much lower frequency than previous generations.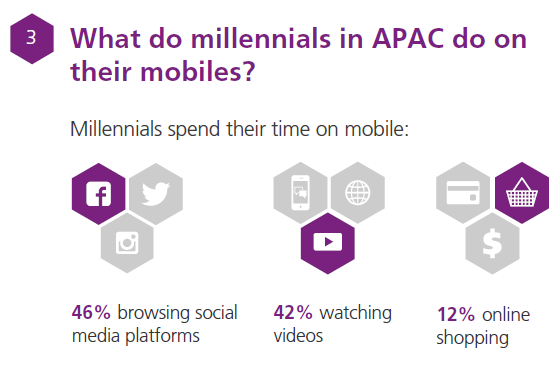 For older consumers, traditional media habits still hold strong with the 46-65 age group spending 3.1 hours each day watching TV, reading newspapers and listening to the radio – an hour and a half more than the average millennial.
Yet older consumers are still a shifting target, and are using online platforms on a much more regular basis. Those online aged 46-65 spend 1.5 hours a day on their phones, while 24% use Facebook on a daily basis.
How can marketers target both Millennials and the older generation without getting stuck in the digital divide?
Joseph Webb, global director of Connected Life, said ass brands race to catch up with consumers, there are two main challenges.
"Firstly, they need to make sure they are focusing on the content-driven, shareable campaigns that really cut through with this user group.
"Secondly they need to not to fall into the trap of assuming that older customers can be easily targeted solely through traditional media. Patterns of behaviour are also shifting among these groups and their higher spending power means tailored messaging and media plans are essential."