If you've been watching the mobile industry to understand business opportunities, these infographics from Vpon's latest "2017 H1 APAC Mobile Advertising Statistics and Trends Report" might generate some new insights.
1. China and India are now generating the most biddable mobile advertising inventory, occupying over one-third of inventory in APAC.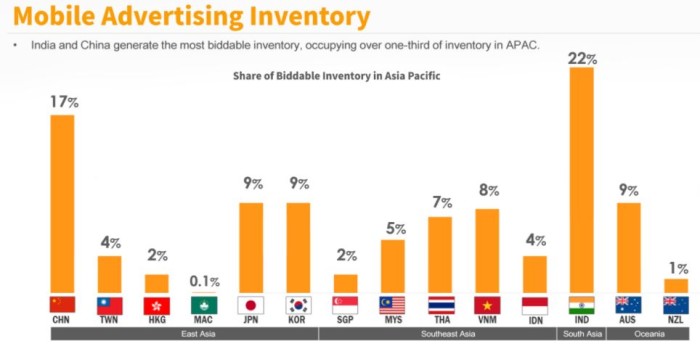 2. Generally speaking, mobile apps are more widely used than the mobile web. This is especially the case in Mainland China(64% mobile app), Hong Kong(64% mobile app) and Taiwan(73% mobile app).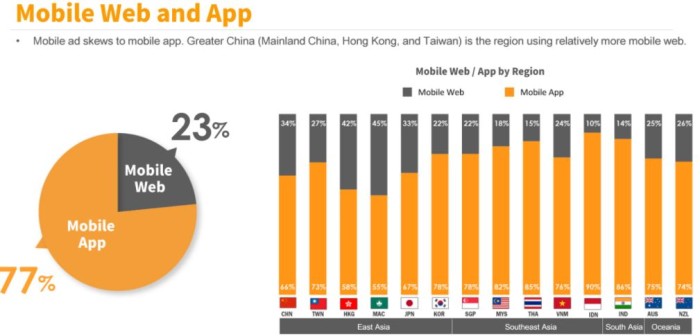 3. Android system is generally more widely used. 64%, 72% and 64% of the customers in China, Taiwan and Hong Kong, are using Android as their operating system.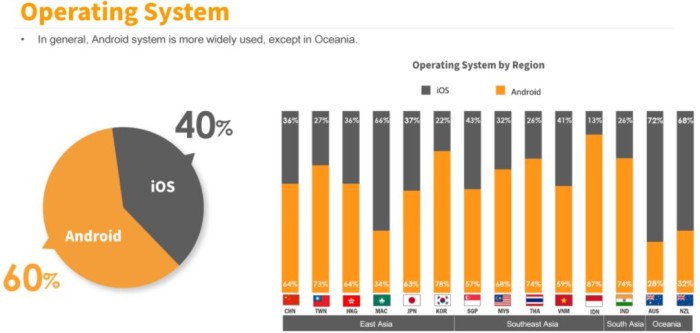 4. Well-developed regions have a higher effective cost per mille than developing regions do. Australia, New Zealand and Singapore are the top three regions with the highest CPM index while Hong Kong ranks fifth.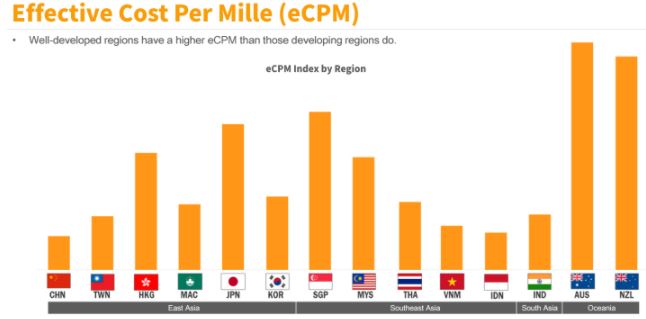 5. Currently, banner ads are the most common type of mobile advertising format in APAC.