Patrick Low needs no introduction.
Known as one of the top creatives of today's marketing industry in Singapore, Low has over the years mentored the biggest creative names in the industry. Before starting his own shop, Goodfellas, more than four years ago, Low was at Y&R for 22 years. In October 2009, he along with Benny Quek, decided to leave the big network agencies and establish a shop that is "completely opposite to those they had worked in".
That's why, today at Goodfellas, Low claims that there are no big titles, no organisational charts and most importantly, no big egos.  In one quick sentence, they are "just fellas with big ideas, different skill sets and loads of experience."
Low speaks to Marketing about his journey into the independent space.
When was the precise moment you knew you wanted to do something on your own?

We were going through a prolonged period of austerity. It came to a point when we couldn't replace the creative folks who quit even though the agency was in the black. And in spite of the depleted creative department, we had to pitch for every account that moved, burning weekend after weekend.
Winning new businesses did not offer any respite; we had to win awards too. It was impossible trying to convince my creative teams to spend their free time working on award winning work when they would rather spend what little time they had with their families. Besides, even when we did manage to think up a few award-winning ideas, our clients refused to have anything to do with them.
Finally, one of my most trusted deputies, Benny Quek, three times "Employee of the Year" award winner threw in the towel, claiming he could not take the abuse any longer - Benny was the guy who could walk through hell without breaking a sweat. I figured that If Benny could quit so could I. Besides, I hadn't been able to go on vacation for a few years and quitting seemed like the best option.
Who was the first client you had on board?
In October 2009, about two months after leaving Y&R, Goodfellas was incorporated and our first client was GK Goh, a Forex Brokerage firm.
How did you put your first team together?

For a few months, we worked at friends' offices, hiring their account servicing and studio resources. Soon we were inundated with more business, so we decided to hire some permanent staff of our own and move to a more comfortable location - my home.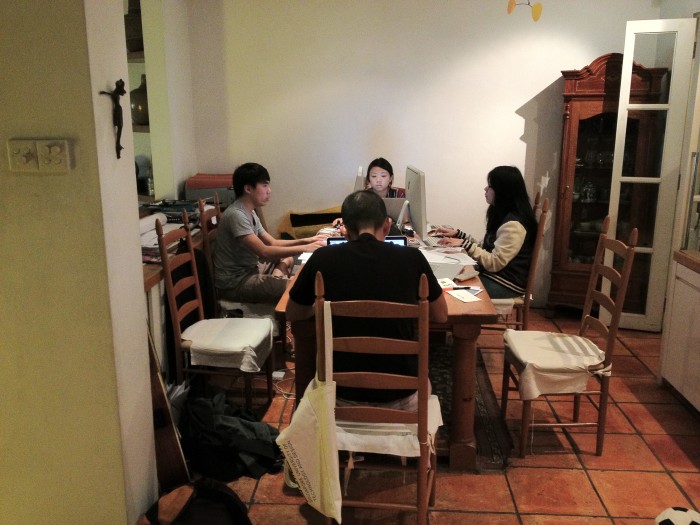 What was one of the toughest moments in running your agency? How did you overcome it?
My partner CK and I are hopeless at managing finance matters so when it came to invoicing clients or preparing PEs and payroll, we either forgot or made a mess of it. Thankfully, my ex-FD from Y&R runs an accounting and financial services shop so we out-source the tasks to her.
Were you afraid of failing? How did you handle it?

To be honest, no.
When I left Y&R, I was pushing 55, the age my dad retired. The only reason I'm still in the business is because I enjoy creating ads and my clients still trust me to do it. Knowing that there is life after advertising helps.
How does it feel like to be your own boss? Could you ever work for someone else again?
It's true that there's nothing like being your own boss. You wouldn't know it till you try it. I'd probably work for someone if I work in a different industry.
For me the biggest plus is there are no KPIs to meet. We just follow our credo of doing our best for the day.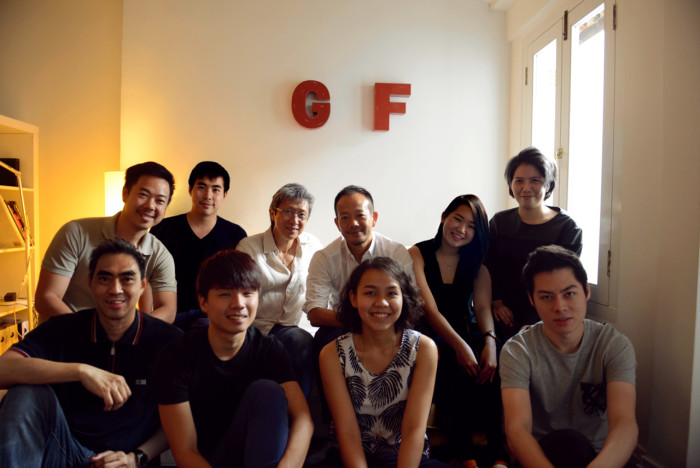 When you first started out, how did you market your agency? How did you get clients on board?
We didn't market our agency. It was purely by word of mouth. We started with clients who knew us personally, and others called us after seeing our work. And it's been like this ever since. Occasionally, we get invited to pitch. Fortunately, we've won most of the pitches we've participated in. Since this January, we've won two out of three.
What was your first experience in the ad world? How do you think that shaped you?
My first job was as a visualiser/art director at Fortune Ad in 1978. It had Mitsubishi, Mercedes, Fiat, Ikea, DBS Bank and ABN bank on its client list.
My creative director then was Allein Moore. Although he was a designer by training, he could write as well. I learnt that advertising isn't just about pretty designs and a good ad is the perfect union between words and pictures. It still is for me today.
What have you taken away from your years in the ad world and implemented in your current business?
Ours is a people business and creative people by their nature are not easy to manage. I'm mindful that the best talent can also be very disruptive in an organisation. Therefore when I hire I look beyond talent. Integrity, drive and the ability to be a team player are what I value most.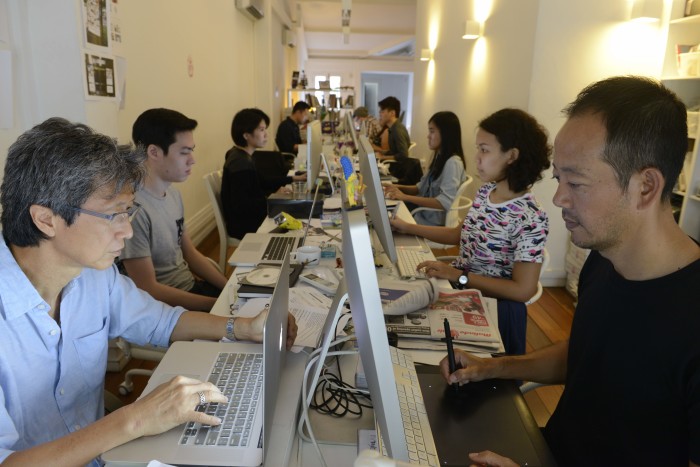 What is the one thing start-ups need to remember in this market?
Rentals can cripple you before you land your first client, so a fancy address isn't necessary unless your clients need to meet at your office frequently.
What is one piece of advice you'd give anyone wanting to make it out on their own?
Don't begin by wanting to make lots of money, think of solving clients' problems first. If you do the latter well, money will come.
If making lots of money motivates you, be an Investment Banker.
Would you be open to buyout?
We've had a few requests from Japan and Europe but we were a fairly young agency with a potential for growth. We are still enjoying our independence but who knows what the future holds; for now we're just focused on doing the best for the day.
Five year plan for the agency?

In the next five years, I predict that Singapore will have many start-ups in different industries. Our ambition is to help give some of them a head start.
Claim to fame?

I'm most proud of the work that resonated with the target audience and three come to mind.
We helped raise the female cohort of SUTD from 15% to 45% within one year. Our plea to motorists not to drive to drink was picked by the World Economic Forum as an example of "Creative for Good", and our ad highlighting the plight of problem gambling won the Laurels, a Viewer's Choice award.