Happy Marketer was first established in 2009, just about two years after companies had stopped bothering with EDMs, SMSs and Display Ads.
"Google had then just set up an office in Singapore two years prior. And marketers could feel that there was a wave called Facebook coming to disrupt the digital world as we knew it.  It was a fantastic time to jump into creating a larger, more ambitious digital consulting firm," said Rachit Dayal, founder of Happy Marketer.
SPRING Singapore was the agency's first government client in 2009. The government agency was looking to enable SMEs with some digital initiatives, and we were chosen to run those digital initiatives on SPRING's behalf.
Soon after, StarHub came on board to make Analytics a much bigger piece of the pie in StarHub. Seven years later, the partnership still holds strong.
Take a look at the journey of  the Happy Marketer.
When was the precise moment you knew you wanted to do something on your own?
I studied at the National University of Singapore (NUS), and they had a fantastic program where they would send students to work in startups around the world. So, during my university days, I got a chance to go to the US, study in the University of Pennsylvania and intern at a tech startup.
Being the only one in a five-person company without a defined purpose, I created the title of "Cheap Marketing Officer" and starting developing all of the digital assets and marketing campaigns that took the company from US$0 to US$2M per annum in sales in two years.
I knew that I wanted to do marketing, and digital was the future of this field. I had seen the glorious future based on search engines, social media and decision-focused data & analytics. So with that energy, I returned to Singapore in the early 2000s and started looking for jobs in the area.
But the best "digital marketing" companies in that era were focused on making EDMs, doing SMS blasts and making brochureware microsites. The terrible condition of the agency world, and the general recession around SARS made the decision of starting up a company pretty easy.
How did you put your first team together? Looking back, it's obvious that the team consists of people who could be friends and enjoy each others' company for 10-12 hours a day. Almost all the folks who joined the team in the beginning were people who were either friends, or I could see as friends for the next 5-10 years.
I met my first business partner and co-founder David Liem through shared interests - both of us held leadership roles in the Toastmasters movement, both of us coached kids and adults at a popular motivational program, and both of us had common passions of marketing and speaking.
I met my current partner, Prantik Mazumdar, during our time as students at NUS. After graduation, we both went our own paths but reunited several years later. He was a rising star in all the companies he worked for - a government agency, a large brand consulting firm and a digital marketing agency. And if we hadn't been friends, I wouldn't have been able to convince him to jump to the scary, unpredictable world of running an agency.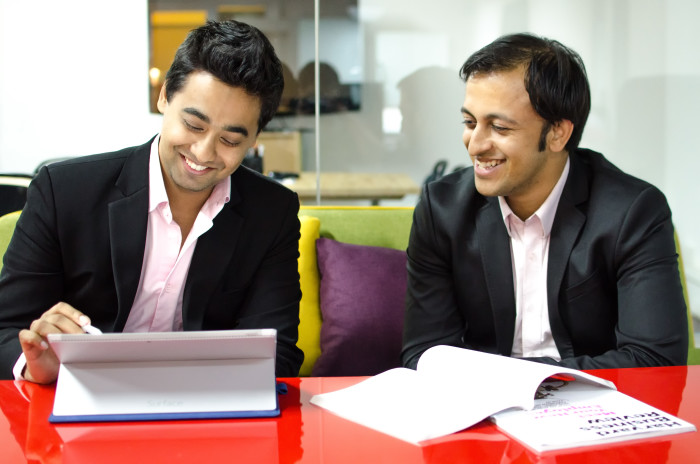 Our goal now is to find smart, talented people who love disruption.
What was one of the toughest moments in running your agency? How did you overcome it?
One of the most challenging moments was when a Partner decided to depart the company after the first five years. While we had all agreed on what we loved doing, we had never talked about what happens when one of us stops loving the business of marketing.
Suddenly we had to deal with issues like valuation and cashflow for buyouts. In that period, we had a serious financial crisis. After buying out one of the partners, and paying salaries, we were down to only S$200 in our account.
Fortunately for us, everyone else in the company stepped up.
Someone offered to go and chase clients for money so we could make payroll. Another senior person offered to negotiate with our subcontracters to give us more breathing room. An intern offered to take over the grunt work of the departing partner so we could manage, survive and get ready to fight another day.
Thankfully, that work paid off - 18 months later, we have six months of runway in the account. We grew our revenues 3X. And that journey from SG$200 to S$2million has been our toughest moments so far.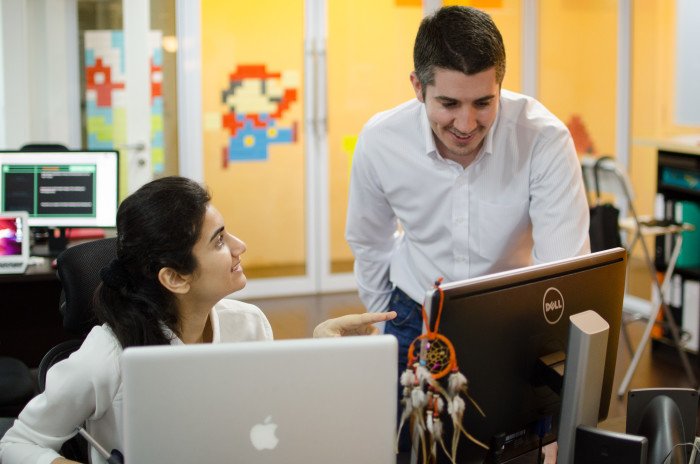 Were you afraid of failing? How did you handle it?
Yes and no. When our financial crisis struck, we were afraid of failing to fulfill our promise to our colleagues. There are people in our firm who have planned weddings, bought houses and made financial obligations. And we always have to find a way to ensure they meet their goals.
But no, because we have the quiet confidence that our approach to creating future-ready marketing is a mission that will eventually win. So, even if the worst were to happen, and the business of our marketing were to fail, we know that the message will resonate, evolve and eventually win through.
How does it feel like to be your own boss? Could you ever work for someone else again?
It is a wild, wild ride.
Thankfully, more and more entrepreneurs are now talking about the lows of the journey. And boy, they do get low. I have been seriously depressed, gotten admitted to the hospital for unknown conditions, felt lonely while surrounded by thousands of people, and questioned my sanity and intelligence almost daily for the first many years of this journey.
Fortunately for me, my mentors early in the journey warned me this would happen. And since I knew this was inevitable, I spent my early 20s studying psychology, neuro-linguistic programming, hypnotherapy and preparing for the inevitable day where I would need to find the strength to stay afloat on this journey.
And I could go down this route, because I knew I would never look back. Once I got started in this business, there was no working for anyone else - the only way out would be forward.
And thanks to all that, I have far more highs than lows. I experience pride, joy, achievement, and satisfaction on a daily basis today. I'm proud to say other #HappyMarketers in the #HappyTribe also experience far more highs than lows. And more importantly, we have the self-awareness to appreciate the good moments when they do happen.
What is the one thing startups need to remember in this market?
Like many entrepreneurs in this column have said, starting up a company is a lonely journey. And my early years taught me the most important lesson of all in business - products, services, finances are all irrelevant - if there's nobody to share the burdens and fruits of the journey.
And so four years after starting up, I convinced my co-founder David to quit his job, start a place called Happy Marketer where we could attract like-minded marketing lovers, and get started. We started out where most great companies do - in my living room. And we sold what most great companies sell - whatever any client wants.
But we got to believe in the marketing principles that led to the future, we got to choose the clients we worked with, and build something many more people now love and call home.
Nothing is more important than the people in a business - especially true in the people-oriented industry we operate in. So focus hard on figuring out what kind of people you want, and give it just as much importance as the product/service you're putting together.
Starting up is a joy if you're doing it with the right people.
Would you be open to buyout?
Perhaps, if we really saw an extraordinary fit in terms of culture and ambition with a larger group.
But so far, we have only heard horror stories of acquisitions, and both my Partner and I are perfectly happy to continue growing this #HappyTribe for the rest of our lives. Giants we see today like McKinsey in consulting, took decades to build, and we're happy to keep chasing the future all our lives.
Five-year plan for the agency?
Our vision is to help marketers guide their customers through all the moments of truth - awareness, consideration, sales and loyalty. And our action plan for the next five years focuses on helping marketers move beyond the idea of "campaigns", and into their planning of multi-touchpoint journeys.We will also continue scaling our offshore operations in India, Philippines and other delivery offices to ensure we are getting the best people for the job, wherever they are. And finally, we are growing our sales and marketing teams in other markets like Indonesia, Australia, GCC and Japan.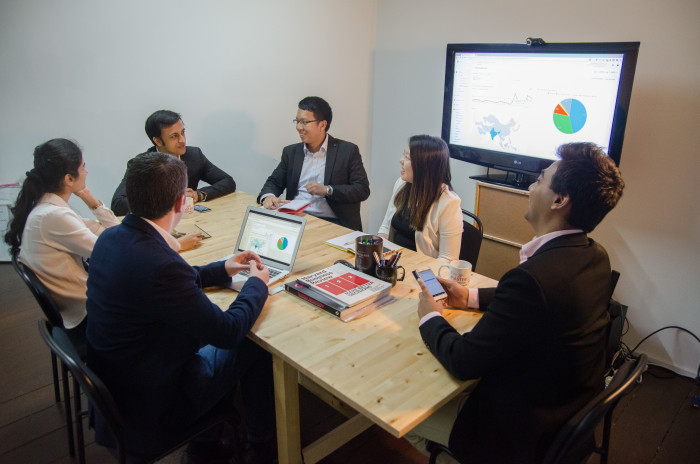 First team: Founder - Rachit Dayal, Co-founder - David Liem, Current Managing Partner - Prantik Mazumdar.
First client: SPRING Singapore
Founding year: 2009
Founded by: Rachit Dayal and David Liem
Claim to fame: (The piece of work you're proudest of and why) – We're proud to have supported both local and international firms grow through digital. Most notably, we've helped Far East Hospitality boost their digital revenue by three times in 18 months through their "Stay Far East" campaign, and implemented one of the first NUS School of Computing online hacking challenges called Star Quest, which engaged more than 800 students across Singapore and improved engagement rates by 200%. We also increased Nanyang Business School's EMBA program's leads by 247% through search engine marketing (SEM).
Read also:
The Independents: Community by Victor Ng
The Independents: The Alchemy Partnership by Alvin Wong
The Independents: GOVT
The Independents: Blak Labs
The Independents: Asylum by Chris Lee
The Independents: Patrick Low's Goodfellas
The Independents: Formul8 by Fiona Bartholomeusz
The Independents: Wild Advertising & Marketing
The Independents: Addiction Advertising
The Independents: Up & Up
The Independents: Goodstuph by Pat Law
The Independents: Black Marketing by Chris Reed
The Independents: The Media Shop
The Independents: Ice Inc by Terrence Tan
The Independents: QED Consulting by Ryan Lim
The Independents: Neighbor by Shaun Sho