Over the summer, the ALS Ice Bucket challenge went viral for a cause.
Inspired by the viral campaign and the Trash Bucket Challenge created in Hawaii, Hong Kong Cleanup, The Nature Conservancy and Ecozine organised their own Trash Bucket Challenge in Hong Kong, expanding their campaign's reach by leveraging the power of social media.
From 20 September to 8 November, Hongkongers were asked to pick up a bucket of trash at public places such as beaches, country parks and streets in the city.  Participants were asked to dispose of or recycle the trash responsibly and record the process in the form of photographs, videos or text.
Then, they were asked to upload the content up onto Facebook, Twitter or Instagram using the hashtag #TrashBucketChallenge, serving as a call to action to their friends on social media.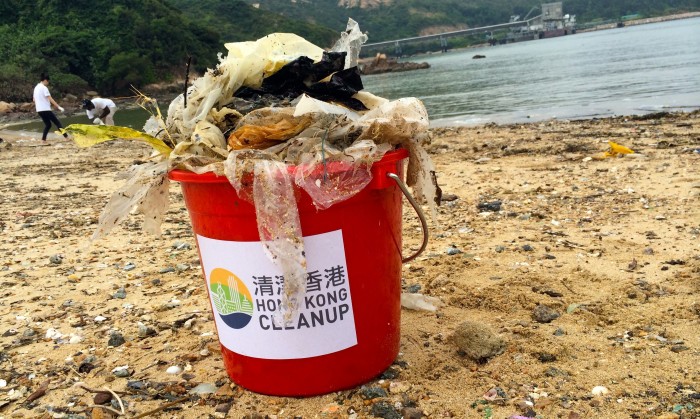 "The Trash Bucket Challenge was inspired by the global phenomenon of the Ice Bucket Challenge, which used the strategy of doing something for a good cause, sharing it with friends online, and challenging others to do the same.  The movement continued to grow exponentially with each new participant," Nissa Marion, co-founder of Hong Kong Cleanup, said.
"With the Trash Bucket Challenge, by nominating friends to also take up the challenge, each participant directly helps to encourage participation."
The main powerhouse behind the campaign, social media, allowed the organisers to reach far beyond their existing social media fan bases.
For example, details of the challenge were shared on Hong Kong Cleanup and The Nature Conservancy Facebook pages, which have over 2,500 and 3,500 followers respectively.
The global Facebook campaign page set up especially for the Trash Bucket Challenge have almost 2,000 followers.
This week, the organisers released the results of the campaign.  Over 51,000 Hongkongers in the form of 400 teams took part in the seven-week Trash Bucket Challenge.  Over 3,500 tonnes of rubbish were collected.
True to the digital nature of the campaign, Lisa Christensen, co-founder of Hong Kong Cleanup, kick-started the challenge in the video below.
Celebrity ambassadors Jocelyn Luko-Sandstrom and Anthony Sandstrom also participated in the challenge.
Partnership marketing also played an important role in helping expand the reach of the challenge.
The challenge was shared through The Nature Conservancy's global community and Hong Kong Cleanup's global cleanup coordinators from over 150 countries were sent invitations to join in.  Participants from countries such as India, Mexico, Estonia, the Phillippines, the Netherlands, Brazil, the US and Canada took part as a result.
Hong Kong Cleanup partnered with mass media partners such as SCMP, Oriental Group, HK Magazine, Action Asia, Asia Expat, as well as the American, Canadian and Dutch Chambers of Commerce to promote the challenge.
Meanwhile, another partner, ad agency Cheil, helped develop the campaign's marketing concepts and ads.