Every new technological innovation, from desktop computers to mobile phones, has allowed companies to get closer and closer to their audiences, but with the rise of wearable technology, close may become an understatement.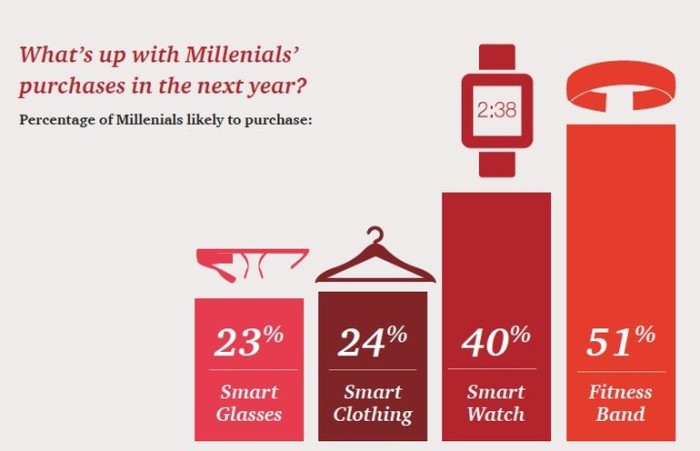 Wearable tech will not only provide brands with more access to their ideal target audience but it will also produce vital communications information, allowing brands to customize their messaging, target audience individually based on the available rich data aggregated by these new devices. Being this close is an advertiser's sweetest dream, but it's important to keep in mind that the conversation needs to change once again and to be consistently reminded of the need of user privacy.
What wearable tech can do for your brand and how your advertising may need to change?
Increased Access
While there is surely an increase access for advertisers to reach users, the response to advertising capabilities on wearables have been mixed. With regards to smart watches, industry specialists can't see how influential a quick ad on your watch can impact the audience. It just doesn't seem much different from a regular mobile ad except that it's even much smaller. New advertising methods and formats will have to be developed to enhance the user experience and relevancy.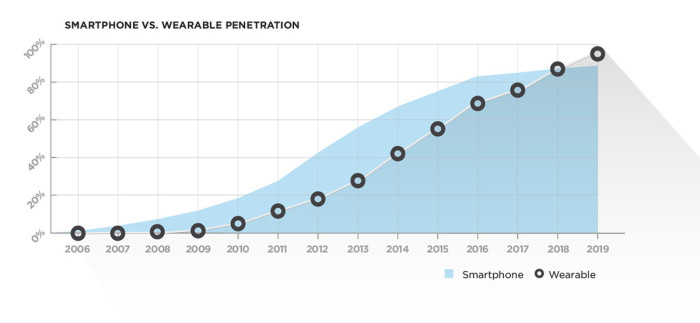 Richer Information and Data Gathering
One of the greatest things about wearable tech is that information is gathered through the device to ensure your experience with it is as customized as possible. Your movement patterns, heart rates, locations and physical interactions are all gathered by your wearable technology and relayed back to your phone to allow for your apps to generate information and suggestions just for you.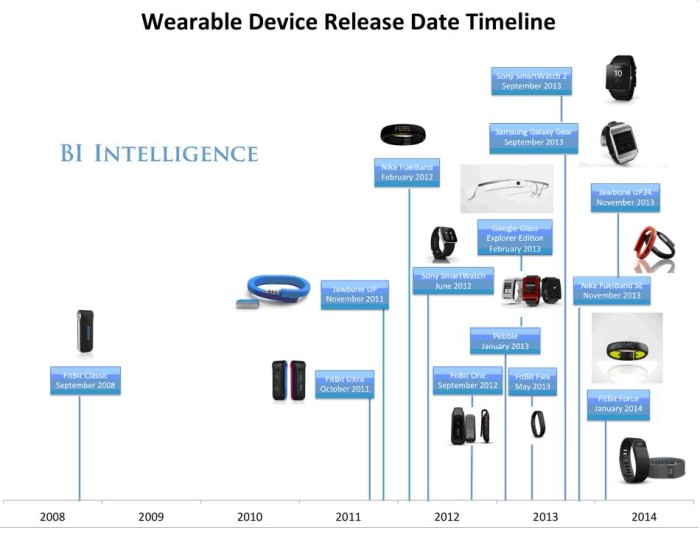 Tap beyond location, combining location and emotion is the new frontier
Responding to a customer's context may no longer simply be about her location, but about her emotional state. Far from delivering location-based coupon, this is where the true promise of wearable tech lies for marketers: combining the refined knowledge of both location and emotion with the "Internet of Things" to solve very specific problems and create relevance and convenience.
Imagine you having a meeting across town in half hour and the traffic reports indicate the trip will take a minimum 40 minutes based on current traffic condition. Wouldn't it be ideal to have your mobile help alert you that you're running late based on your distance from the meeting, call Uber for a car, notify your colleagues waiting across town, and (because we can tell you're stressed) probably pre-order a drink! These are going to be magical moments for brands to deliver the right service at the right time when we need it.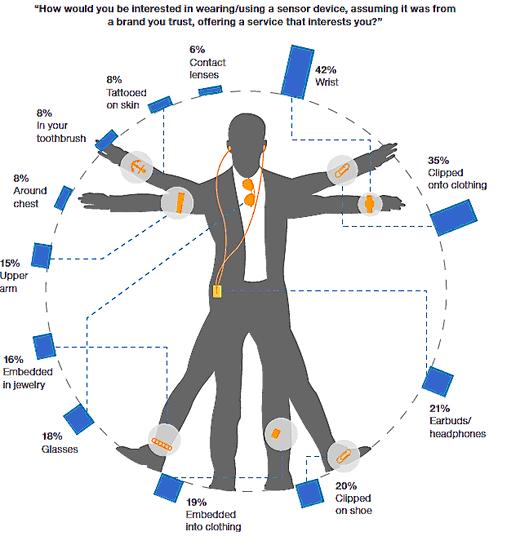 Privacy
While it's dream comes true for being so close to your user and having such rich data, privacy will obviously be a huge issue and it's important to remember that the closer you get to someone, the less invasive you'll need to be. Brands, if accessing users through wearable tech, will need to start taking new approaches to engage their audience using the information provided by these devices.
Given how quickly the wearables market is developing, we believe marketers need to carve out a small amount of budget now to do what we calls micro-tests. Focus on trying to understand and explore how this new market works. At the least, the market share for mobile will flow naturally into the market share for wearables.
The contributor is Alvin Foo, head of Airwave, a digital SBU of OMG China.
Image Sources: