Those in the hospitality business tend to target tourists from abroad in marketing campaigns to expand their customer base.
Conversely, one could market a hotel to locals, in the hopes of leaving such a deep impression that when they travel overseas, they will choose your brand over others.
That's exactly the strategy used by Rosewood Hotel Group, owned by New World Development.
The group operates three brands across three market tiers - the luxury Rosewood Hotels & Resorts, deluxe New World Hotels & Resorts and business traveler-style Pentahotels - with 49 hotels under its belt in Asia, North America, Europe, the Middle East and the Caribbean and the Atlantic.
In Hong Kong, the group runs Pentahotel Hong Kong Kowloon, opened over a year ago, and New World Millennium Hong Kong Hotel, the former Hotel Nikko Hong Kong which was rebranded in July.
The group also opened its first Rosewood Hotels & Resorts hotel in mainland China, Rosewood Beijing, in October.
"Rosewood Beijing will act as a sort of shop window through which Hongkongers can experience the brand and potentially choose it again when they travel abroad," May Pendraat, VP of sales and marketing at Rosewood Hotel Group, said.
As a result, Hong Kong was one of the key markets which the group emphasised in its marketing strategy to help prepare for the opening of the Beijing hotel.
In addition, given Hong Kong's position as a regional hub for finance and other industries, Pendraat added that the group's marketing campaigns in Hong Kong were intended to have an impact on travelers from Asia and the rest of the world.
"Our marketing efforts in Hong Kong not only tap into the Hong Kong market but are designed to have a ripple effect across regional and international markets," she said.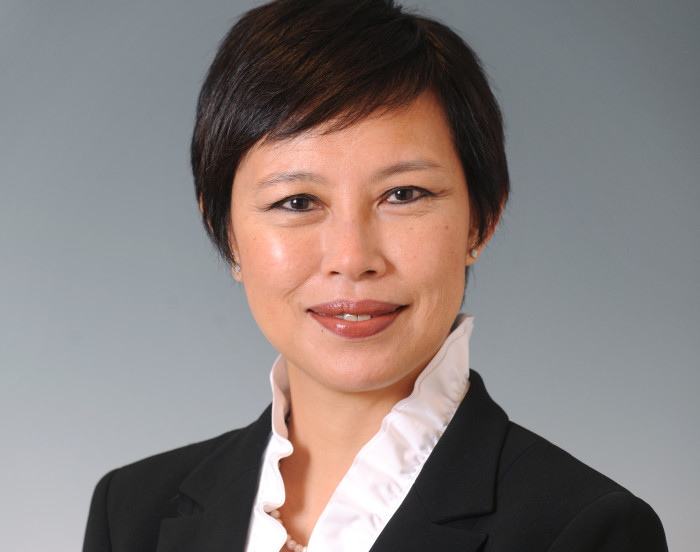 Further expansion in mainland China is in the works for the hotel group, with Rosewood Hotels & Resorts opening a hotel each in Guangzhou and Sanya in 2017 while New World Hotels has plans to open six more hotels in mainland China over the next five years.
With brands across three tiers - luxury, deluxe and business traveler - the marketing strategy for the three brands differ based on their respective customer segments.
For example, marketing and advertising for Rosewood Hotels & Resorts is confined to the luxury sphere.
The group places print ads only in luxury lifestyle publications.  In the digital realm, direct marketing materials and eDMs are selectively sent to top tier customers segmented as high net worth individuals by income, profession, geographical location and taking an interest in certain travel, current affairs and lifestyle news.
Last year, the Rosewood Hotels & Resorts' website was revamped to adopt an editorial-style look.
The old website: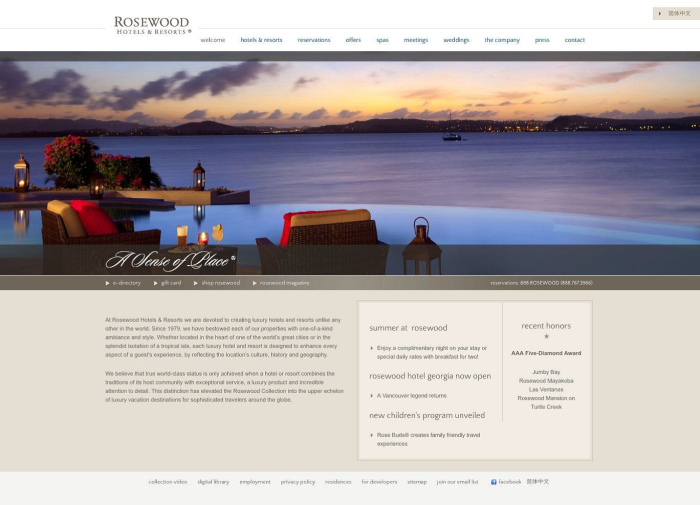 The new website: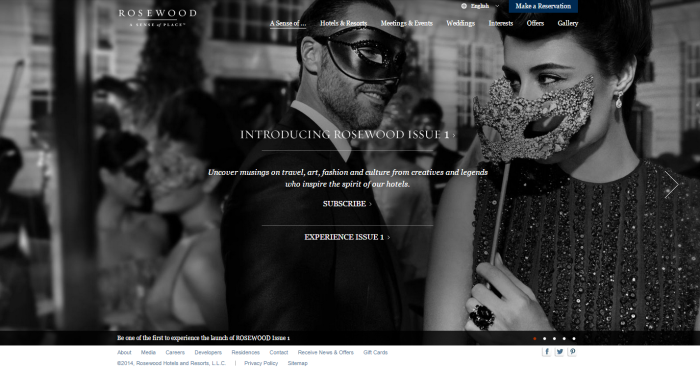 The website was also furnished with destination videos marketing attractions and the culture of areas where the brand's hotels are located.
[gallery link="file" ids="77226,77268,77267"]
"Digital marketing has changed how consumers engage with brands and in many instances, have made traditional marketing strategies less sustainable," Pendraat said.
"Digital is indispensable and we incorporate it into our guidance of the customer journey from the point at which the customer considers our brand, to purchase and experience."
At the other end of the scale, the Pentahotels brand, which boasts more of a business traveler brand image, social media marketing carries a heavier weighting in the brand's marketing mix.
"Social media plays a key role in communicating this brand's younger mindset and ethos," Pendraat said.
Video Credits:
Advert Photographer and director of destination videos: Anders Overgaard
Creative agency: Agency Sacks
Media agency for the Asia-Pacific region: Vizeum
Media agency outside of the Asia-Pacific region: Agency Sacks