After almost a year in the making, the government has given the green light to a week-long sport and music festival to be held in conjunction with the Hong Kong Sevens.
Called HK Fan Zone, the event has received the backing from the Hong Kong Rugby Football Union and the Hong Kong Tourism Board.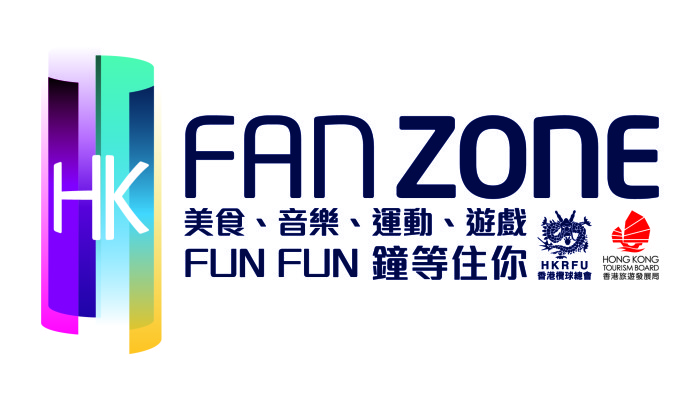 Running over six days, HK Fan Zone will be held in the new Central Harbourfront featuring eight separate zones incorporating giant screens showing live coverage from the Hong Kong Stadium, rugby coaching clinics, daily team visits, a food village, after-work meet point, a sponsor interactive village and live music each night.
"HK Fan Zone will draw local and international residents to feel the excitement associated with rugby tournaments said Trevor Gregory, chairman of the HKRFU – pictured above with Peter Lam, chairman of the Hong Kong Tourism Board.
Gregory added that rugby's standing in Hong Kong had increased dramatically, with Hong Kong players now competing as professionals on an international stage.
"There's a very different awareness out there about rugby and this is something the local Hong Kong community can really get involved with."
With all eyes now on Singapore's new Sports Hub and Singapore officially bidding for a spot on the Sevens calendar, Lam said Hong Kong was working very hard to maintain is global status and events like this will help.
"I'm sure this initiative will offer a unique experience for Sevens supporters and showcase Hong Kong's excitement in the event capital of Asia. I think its going to be very exciting." TCOB Events is producing the event and overseeing sponsorship.
Alex Brazendale, managing director of the event organiser TCOB, said HK Fan Zone is a massive opportunity for brands to activate sponsorship around the Hong Kong Sevens.
"We now have the space and the position for brands to cement their relationship with rugby in Hong Kong in a great environment," he said.
"This is the combination of nine months work with the Rugby Football Union and the Hong Kong Tourism Board. We're super excited to launch a massive event with massive potential," Brazendale said.
The event will run from 25 to 30 March.