HKTVmall has unleashed another OOH campaign at MTR to back its new frozen meat line, done by satirical publisher 100Most (100毛).
The campaign comprises a set of eight main visuals, each of them spotlights one cloze sentence encouraging viewers to guess the missing words.
The cloze quizzes are not designed to be challenging, as all of them are humorously and satirically reflecting on some of the most trending social and political issues that have become the talk of the town.
Version 1 - About chief executive CY Leung's vehement daughter: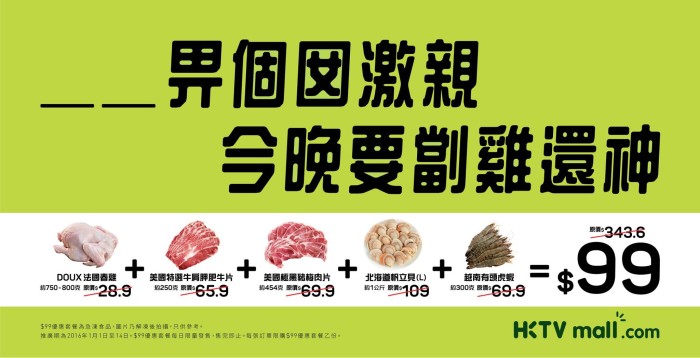 Version 2 - About TVB's notorious drama quality.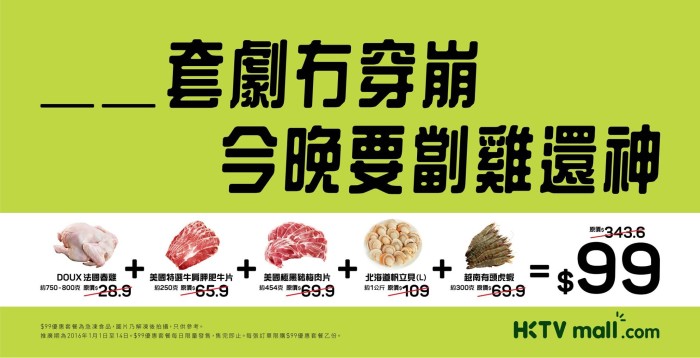 Version 3 - About ATV's late payment of wages: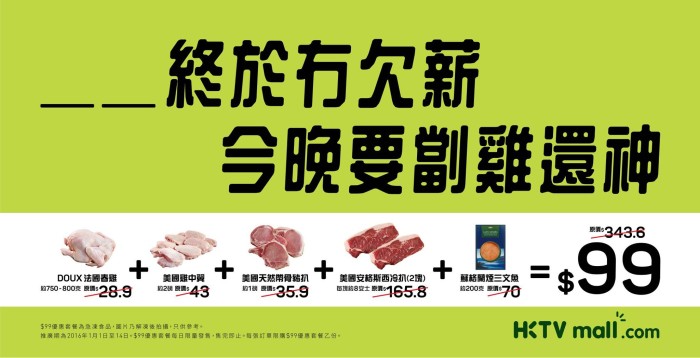 Version 4 - About the Life College scandal, with its doctorate degrees suspected of being fake.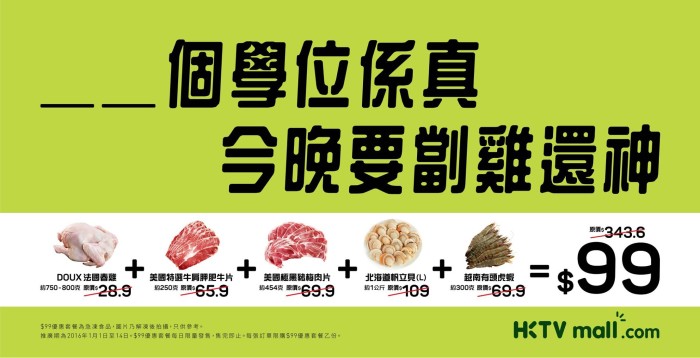 Version 5 - About an off-key performance of local actress and singer Liza Wang at TVB Jade Solid Gold Music Awards 2015 (Selection Part 1).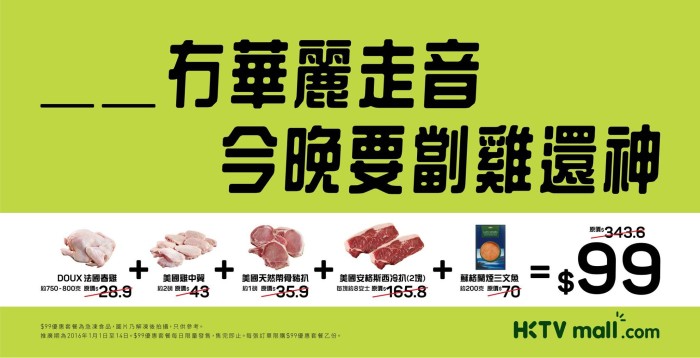 Version 6 - About MTR's recurrent technical glitches.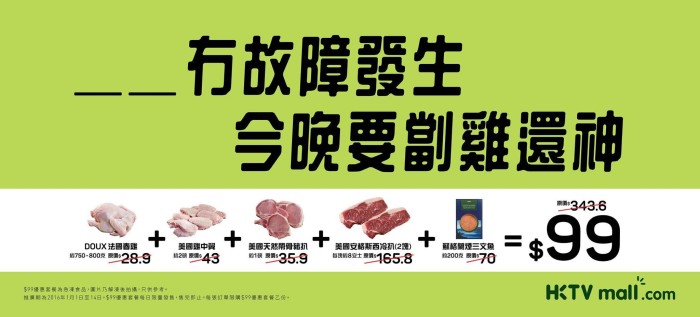 Version 7 - About Hong Kong's lead-in drinking water crisis.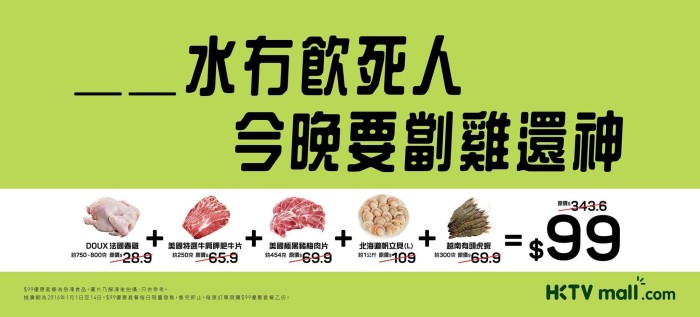 Version 8 - About everything you can think of.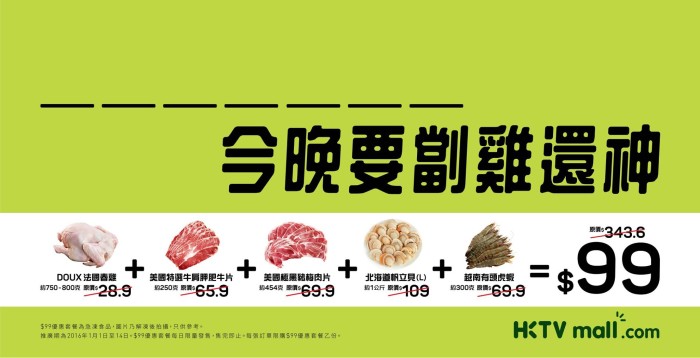 The commercial is a work of delightful satire, while delivering a clear message that is amplified by simple execution and neat design.
"This approach aims to carry through a sense of humour in our ads from the previous MTR takeover," said Jessie Cheng, associate director of corporate communications at Hong Kong Television Network.
"We hope to engage viewers by asking them to figure out the missing words from the sentences, making passer-by to take a pause in front of the ads and absorb the messages."
The campaign covers all the MTR stations and selective bus shelters in Hong Kong, running until mid-January.