The potential for growth in retail sales in the health and beauty sector remains strong, says Jacqueline Cheung, marketing controller at Watsons Hong Kong.
"If you look at the retail sales statistics for the beauty industry from January to May of this year, the industry continues to expand," she said.
"Even though retail sales is falling overall, that for health and skincare continues to go up."
Cheung cites the large local market with customers across generations, especially young people doing impulse purchases, as being one of the reasons.
"Women buy things on impulse – they might be convinced after trying a product at the counter, or if they see celebrities using it. There is plenty of potential.  It just depends on whether you are competing in what's hot in the market," she said.
Among the brands overseen by Cheung at Watsons is the boutique beauty products store Beautiq in Causeway Bay which opened in April. The store carries traditional beauty brands as well as lesser known brands and is Watsons' only beauty focused store in Hong Kong.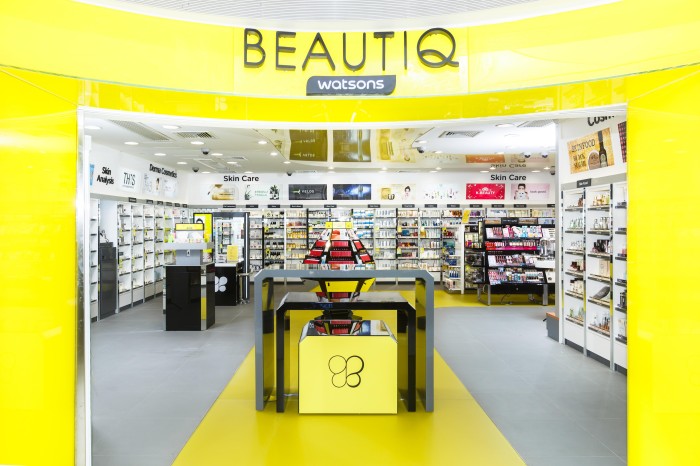 "The average Beautiq customer spends around double that spent by the average Watsons customer," Cheung said.
Office women represent a major source of income for Beautiq as well as young university students and tourists who are into Korean products, for example.
Beautiq differentiates itself from Watsons with very focused sections for beauty product-types, service-oriented sales people and a store environment that encourages customers to experience products.
"The traditional Watsons store environment is not as suitable for trying out skincare products compared to Beautiq. You need a spacious environment. At Beautiq, you can easily find mirrors to try out and play around with products. Normally at Watsons, you find the beauty shelves parked against the walls, but at Beautiq they are found in islands in the middle of big spaces. It feels a lot freer."
Behind the cashier is a video wall with several screens showing catwalks and product images.  The idea is to create a trendy and fashionable brand image.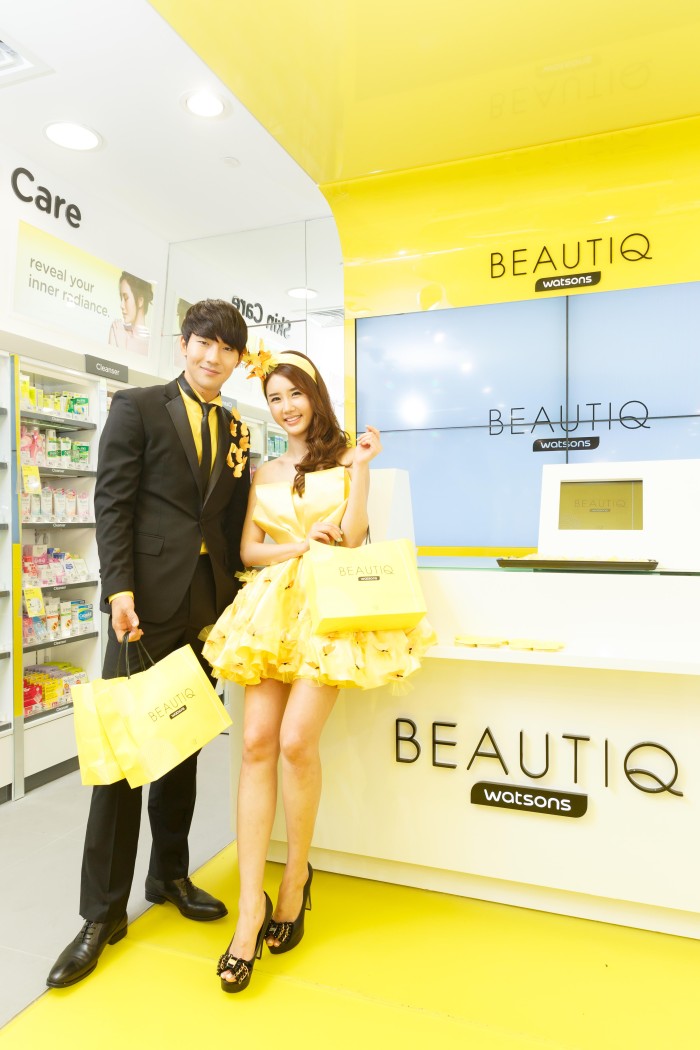 Much of the boutique store's marketing strategies leverage on existing Watsons marketing channels such as adding a special Beautiq membership as part of the Watsons Membership Card in the MoneyBack rewards programme for points redemption.
Other strategies include posting Beautiq content on Watsons' social media channels and offering a small number of products such as nail polish and brow pencils on the Watsons mobile commerce platform iWatsons.
Planning for Beautiq began about two years ago and Cheung plans to stick with one store for now.
"It's not about the number of stores you have – it's about finding the right way. We didn't want to blindly open stores," she said.
Because there is only one Beautiq store in Hong Kong at the moment, Cheung says marketing campaigns have to be especially targeted.
"With skincare, if you disseminate your message everywhere, it may not work. The brands we sell are not generic ones that you normally see in stores or in a TVC. There is a need to explain their ingredients and benefits to consumers."
The plan is to continue running Facebook games, giving targeted offers to members in the Moneyback rewards programme, running VIP members' nights, sending electronic or physical newsletters and placing weekly newspaper ads.
For example, Beautiq ran Facebook games asking users to guess the brand names featured in blurred product shots.
[gallery link="file" ids="59978,59979,59980"]
Below is an online video ad that Beautiq used to promote its grand opening: