Google has confirmed that a new algorithm update has officially gone live on January 10, and strongly warns websites to "make finding content easier for users" on mobile, according to its latest blog post.
The tech giant said that a majority of pages now have text and content on the page that is readable without zooming, but it has recently witnessed many examples where those pages show intrusive interstitials to users. To improve the mobile search experience, after January 10, 2017, pages where content is not easily accessible to a user on the transition from the mobile search results may suffer in ranking.
It also listed three bad examples that would make content less accessible to a user in the blog post: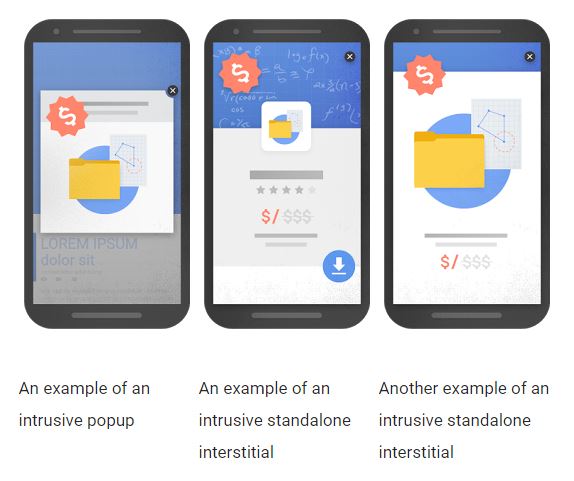 Showing a popup that covers the main content, either immediately after the user navigates to a page from the search results, or while they are looking through the page.
Displaying a standalone interstitial that the user has to dismiss before accessing the main content.
Using a layout where the above-the-fold portion of the page appears similar to a standalone interstitial, but the original content has been inlined underneath the fold.
To sum up, if a mobile website purposely hides content or forces ad interactions, Google will penalise it by lowering its search rankings.