Acting on growing concerns regarding online security, Google has been working on measures to help users browse the web safely.
In its Transparency Report, Google highlights some key findings on the current state of the internet. Unsafe sites usually fall into two categories that threaten user privacy and security, namely phishing and malware. The report finds that since 2018, the number of phishing sites detected by Google has outgrown the number of malware sites. In January 2020 approximately 40,000 phishing sites were detected every week.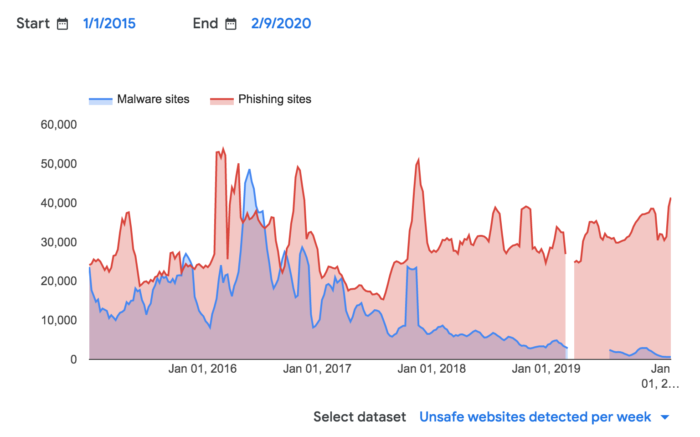 Awareness of internet security has increased in Hong Kong. According to Google's Smarter Digital City Whitepaper 3.0, people across all age groups have increased their use of digital applications over the last three years. Among these users, residents aged from 55 to 64 have notably become more digitally-savvy. "Phishing", "Malware", and "Hacking" were some of the highest trending topics that Hongkongers searched for in the past 12 months.
To assist users, Google Safe Browsing protections have been implemented across Google's online products. Over the last six months, Google has issued over 2.8 million safe browsing warnings on average per week to remind users about the dangers of navigating to dangerous sites. Google has also been alerting webmasters through the tool, to warn them when sites under their oversight have been hacked and provided information to help tackle the problem.

After adding an unsafe site to the list, Google will notify webmasters through the Search Console, detailing the best steps to recover from an infection and give webmasters examples of the specific code that has been injected into their site.